6 Types of Female Friends You May Travel With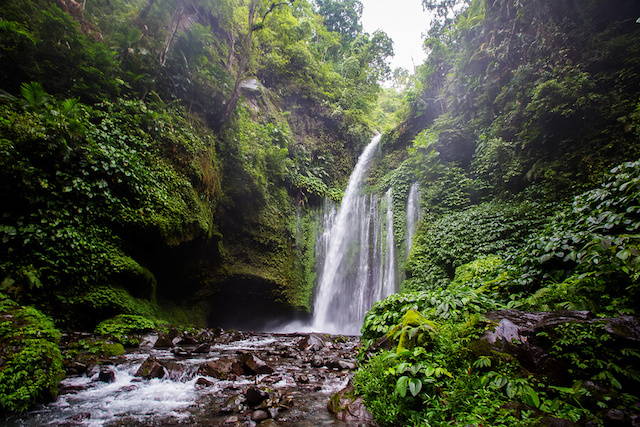 If you ever have a chance to travel to Lombok Island, there are many exhilarating activities to get you engaged in. From snorkelling to diving in the island's clear blue waters, there is much to do that you won't ever feel bored. Home to Lombok Island is Mount Rinjani, a favourite amongst hikers as they traverse to the top of the mountain. With a travel agency, you can get started right away on your next booking to Lombok Island.  
Either way, here are some exciting things that you can engage in during your stay in Lombok Island.
Taking a visit to the Tiu Kelep waterfall
Nature has a unique way of calming one's soul, and with a tour of the Tiu Kelep waterfall, it is only right that you will see some magnificent views. As one of the most famous waterfalls in Lombok Island, you can be assured of a splashing good time.
As you trek through to the waterfall, you will pass by a jungle, allowing you to stop and admire the natural flora and fauna that is the forest's pride. When you eventually reach the waterfall, the spectacular views are sure to take your breath away.
Besides, the fresh cooling mist emitting from the water will cool you and give you a pleasant satisfaction. Watch the water as it falls from over forty meters down into the splashing ground below.
Make a trip to the Air Kalak hot springs
Located around 200 meters away from the campsite on Mount Rinjani you will find the Air Kalak hot springs. They are easy to spot as you hike your way up the mountains or once you are through. Due to its close distance to Lake Segara Anak, you can also visit and take in the fantastic waters.
The waters present in this region are not only beautiful to the eyes, but they also provide medicinal uses. As you speak to the natives, the water in the hot springs contains rich volcanic mineral content, providing essential medicinal properties. End your hiking session with a curing trip that you won't regret.
Participate in the nightlife at Gili Trawangan
For folks who love to participate in parties and enjoy the sweet melodies, you can't miss the nightlife at Gili Trawangan. You can opt for a few drinks, join in the elegant beach bars and enjoy your drinks while you party throughout the night. Listen to the smooth vibes and dance as you mingle with new friends.
While the music might be different from what you typically hear, there is no denying that it is still food to the soul. Any music played at Gili Trawangan is sure to get you up and dancing throughout the night.
Dive into the clear blue waters
For professional divers, Lombok proves to be an excellent spot for you to practice and enjoy diving. You'll find clean waters that plunge you in, making it perfect for lovers of deep-sea diving. Are you a first-time diver? Fret not. There are training classes you can attend to aid you in taking your first plunge.
With our Lombok Island tour package, you can uncover even more gems in Lombok Island with irresistible rates and offers! Check out our other packages, including the Indonesian Ijen tour package for another getaway that you don't want to miss.