5 Lesser-Known Yet Amazing Destinations to Visit in Malaysia
5 Lesser-Known Yet Amazing Destinations to Visit in Malaysia
---
By Darren                 May 15, 2018
Speaking of where to go in Malaysia, we would all get typical answers like JB, Malacca, Penang or Kuala Lumpur (Y'know, those few destinations). While many had already visited the aforementioned places, there are still some lesser-known in Malaysia that might amaze you. Here we present you 5 destinations worth going to for your next vacation.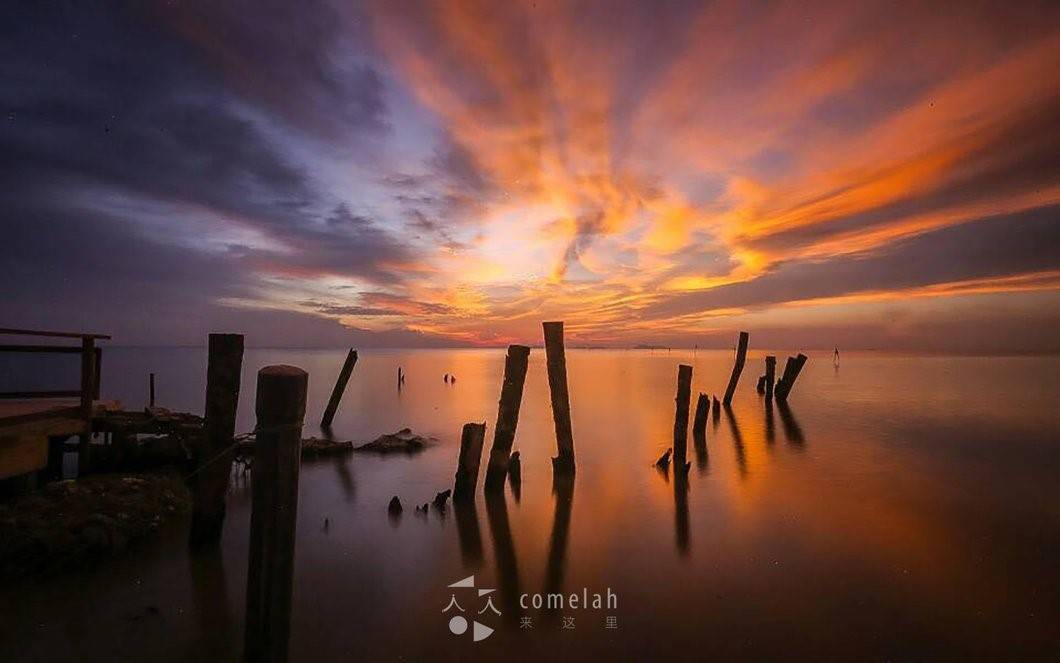 1. Broga Hill
Situated at Semenyih, Broga Hill (or Bukit Broga) is one of the best places to hike within an hour's drive away from Kuala Lumpur on the trunk road to Broga town. It stands at 400 metres high (1312 feet) and can easily be climbed in an hour but is steep and proves to be challenging for some hikers.

Unlike other hills and mountains in Peninsular Malaysia that are covered with trees, Broga Hill is covered in lalang grass that makes the views from the top beautiful and capturing.
From atop, visitors get a good panorama view of the green plains, with a mixture rainforest, oil plantations, villages and towns, and other mountains in the distant background. If you are there at dawn, you will witness a surreal atmosphere evoked by mist rising from the ground from the warmth of the Sun that swaddles the landscape in a blanket of white.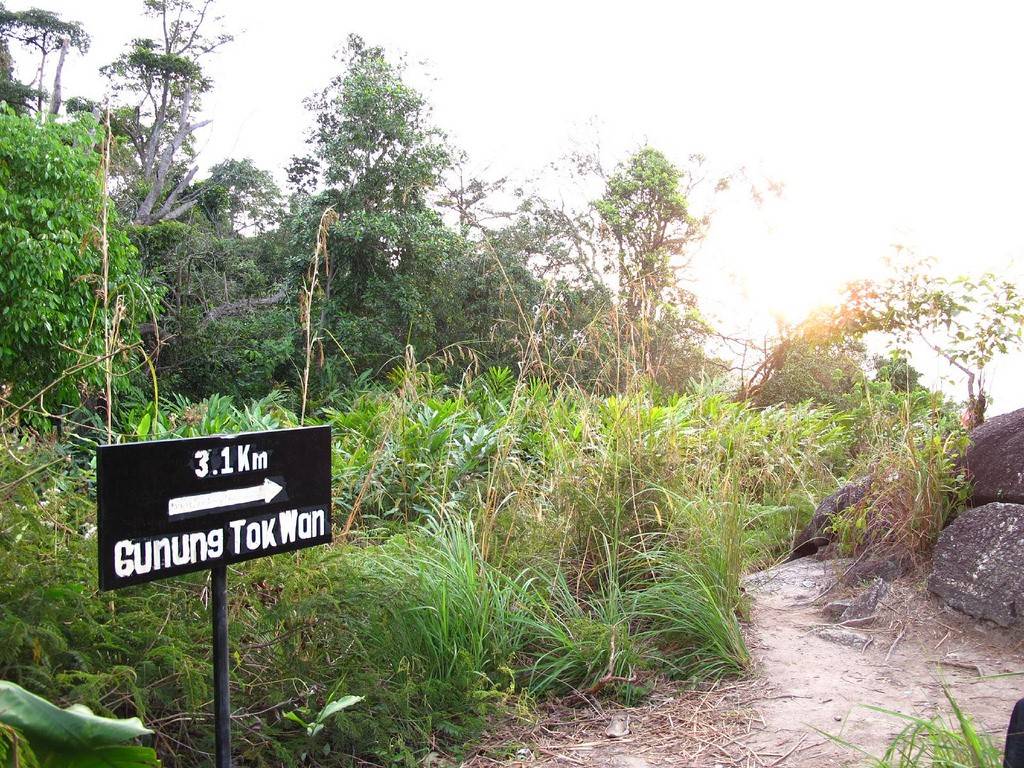 There are 3 peaks on Broga Hill in total, with each one ascending above the other through a clear path flanked by tall grass. From the summit, there is a jungle trail that takes 1.5 hours leading through the primary rainforest of Gunung Tok Wan. The distance to the peak of Gunung Tok Wan is approximately 3km, with a series of ascending and meandering slopes to reach the top.
2. Blue Sands
Pulau Sembilan, which directly translates to Nine Islands, is an archipelago of nine islands located on the West coast of Perak, Malaysia. It is famous for the extraordinary "blue sand" of the seawater on the islands Pulau Lalang and Pulau Rumbia that appear at night due to bioluminescent phytoplankton.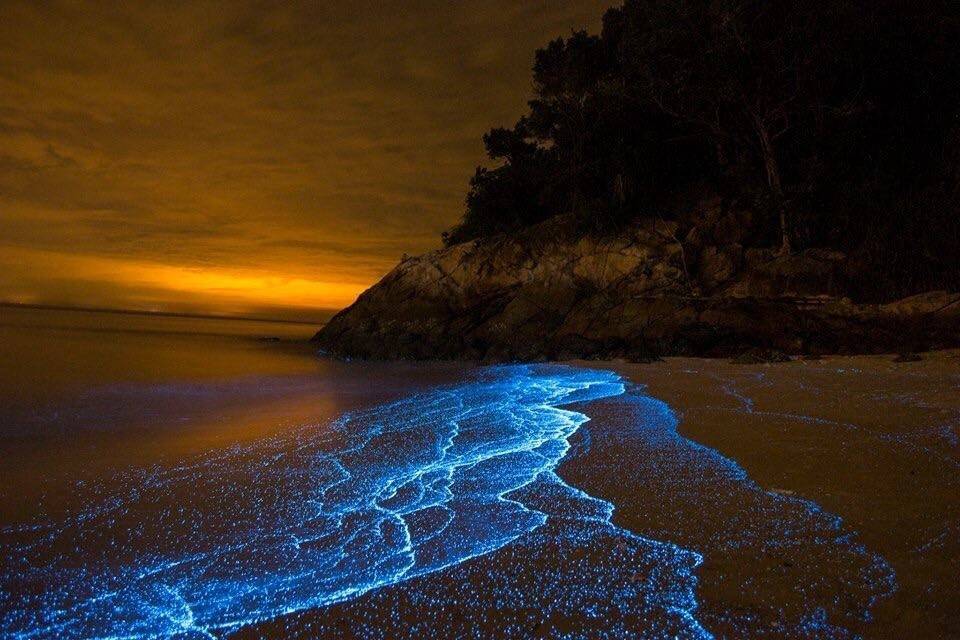 However, due to concerns with conservation efforts to maintain the pristine condition of the island, the island is officially closed to visitors since April 2017. It was reported that there are instances when the island's 120 visitors per day limit were breached and this could cause the planktons on the islands' coastline to move away.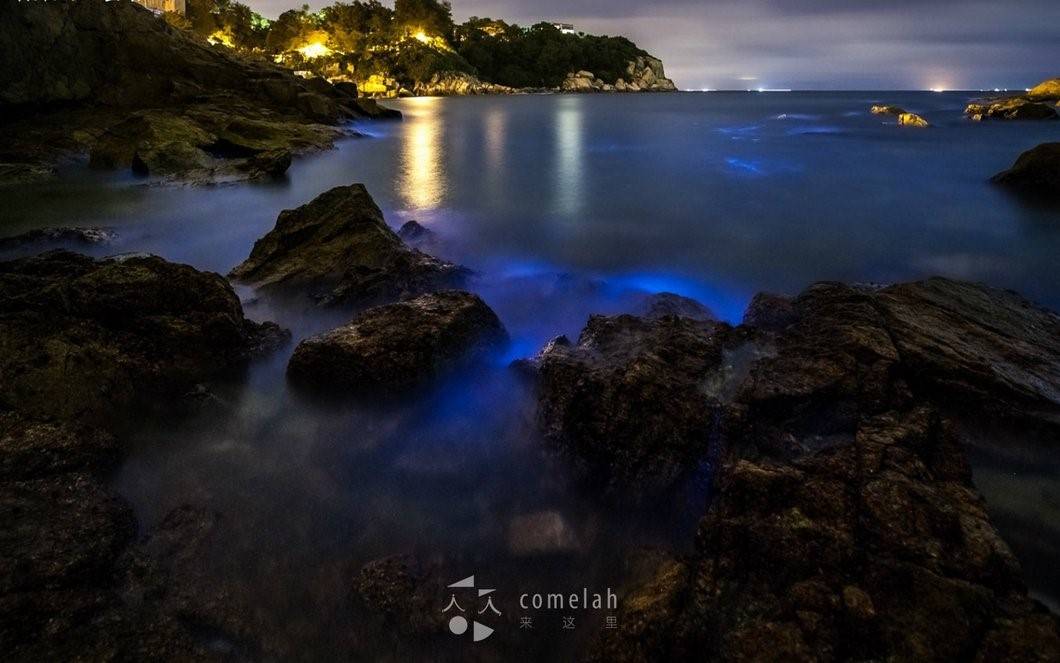 Fret not, as the blue sands are still available for viewing with your naked eyes. There are night boat tours that would take you near the island for a capturing of the Blue Tears.
3. Sky Mirror
Located at Sasaran beach of Kuala Selangor, Sky Mirror got its name after the mirror-like reflection of the sky and this phenomenon only occurs twice a month for a few days, during the full moon and new moon to be exact. It is dubbed as Malaysia's version of Salar de Uyuni, a similar natural wonder in Bolivia.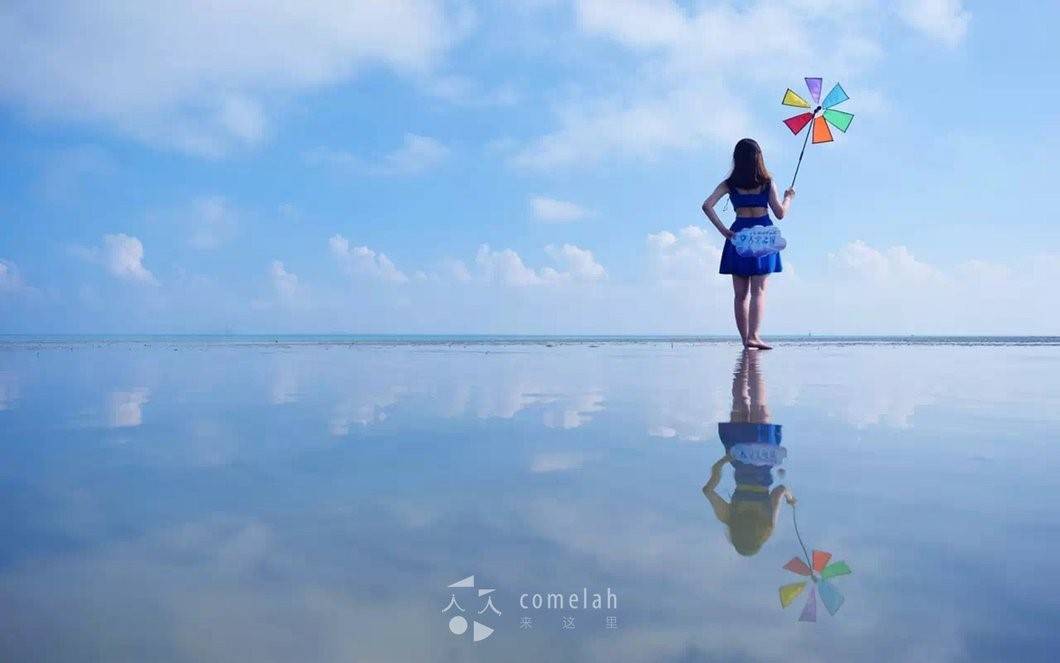 Let your creativity take over to create many unique photography and selfie opportunities in this beautiful place. It is truly a sight (created by you) to behold as you discover the cool and awesome way to capture your very own album of splendid reflections.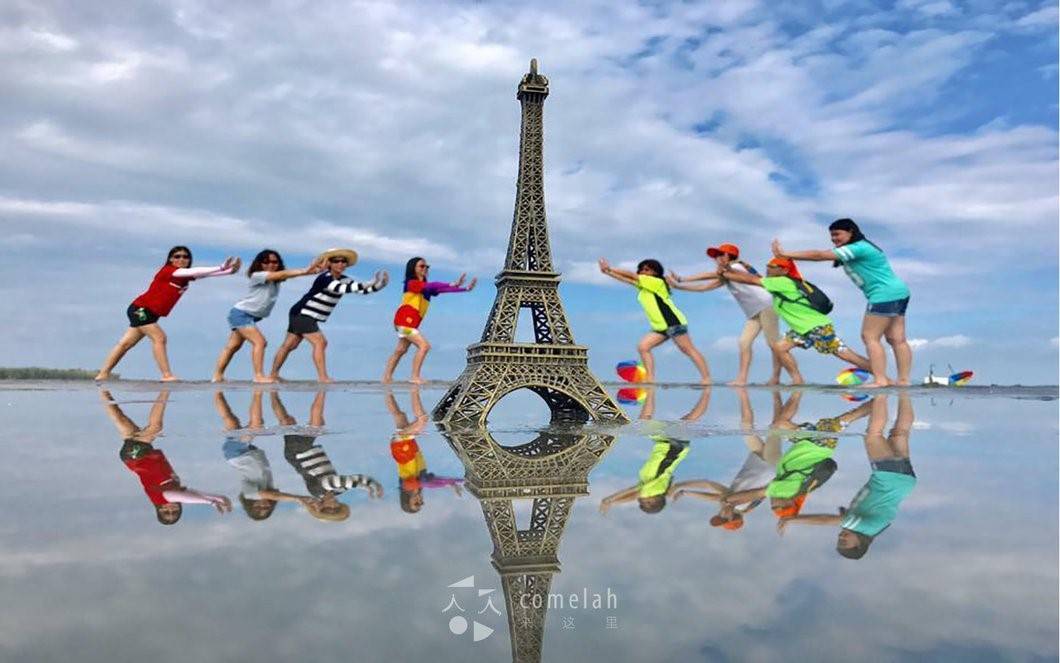 Sky Mirror is also home to an array of marine life besides sand dollars, sea clams and baby clams which scattered abundantly in the sands, glittering like millions of diamonds under the Sun. Other interesting marine organisms found at the place includes sea anemones, shore crabs, red crabs, soldier crabs, bamboo clams, sea grapes, bailer shell, sea snails, and a variety of shells.
4. Simpang Pineapple Field
In Simpang Malaysia, one of the main attraction for tourists is the vast pineapple field. Standing at any point, you could see what looks like a land of boundless pineapple plantation. Farmers could also be seen harvesting the yellow fruits and they would be on sale in different packaging for visitors.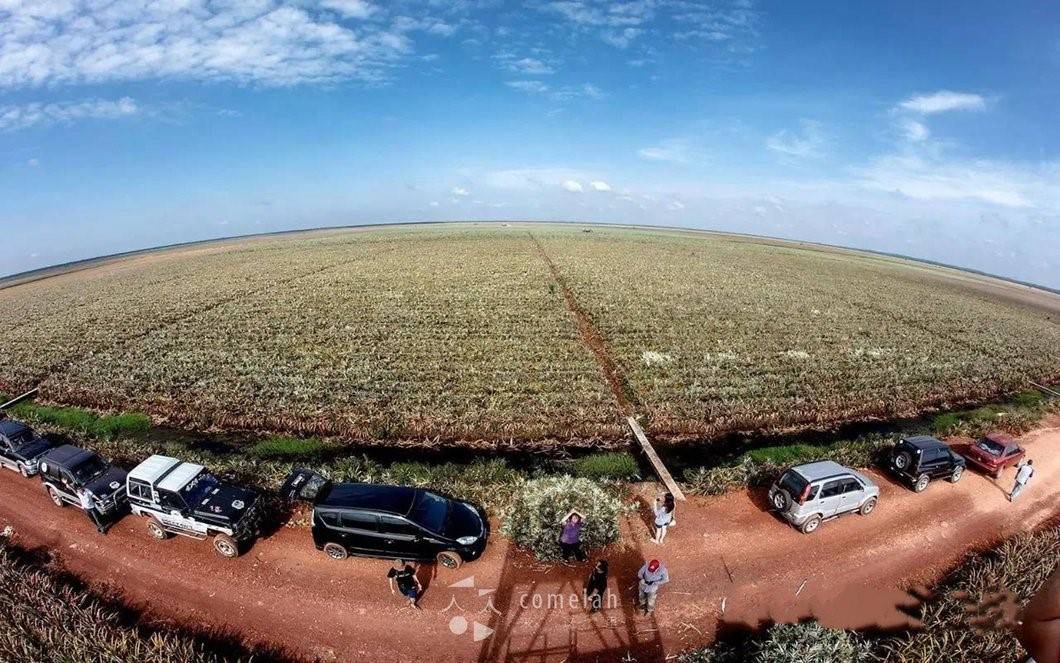 Ever wondered where can you see the Milky Way? You might be surprised to hear that you are able to do so here at this place! Yes, as the night falls, you are able to witness it right under the starry night here, with August and September being the best time to do so.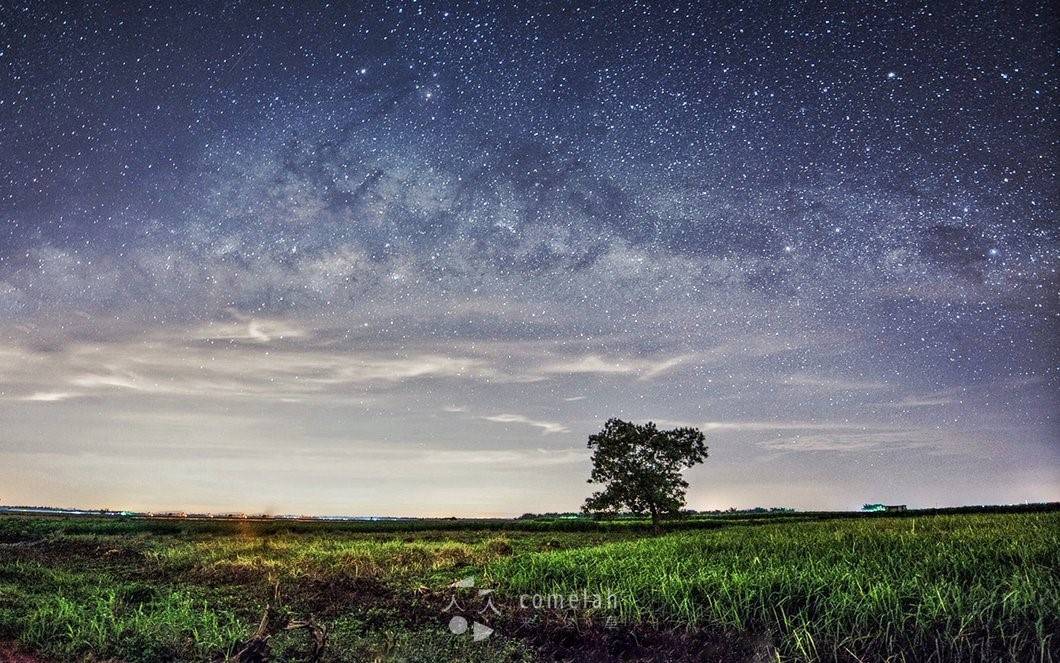 5. Lembing Rainbow Waterfall
Hidden in the forest of Sungai Lembing, the rainbow waterfall do exist in the real world, aside from being in movies and films. Visitors will have to travel by cars or trucks through the muddy uneven roads pass the jungle and crossing several small streams and the lush greeneries to get to the trekking trail.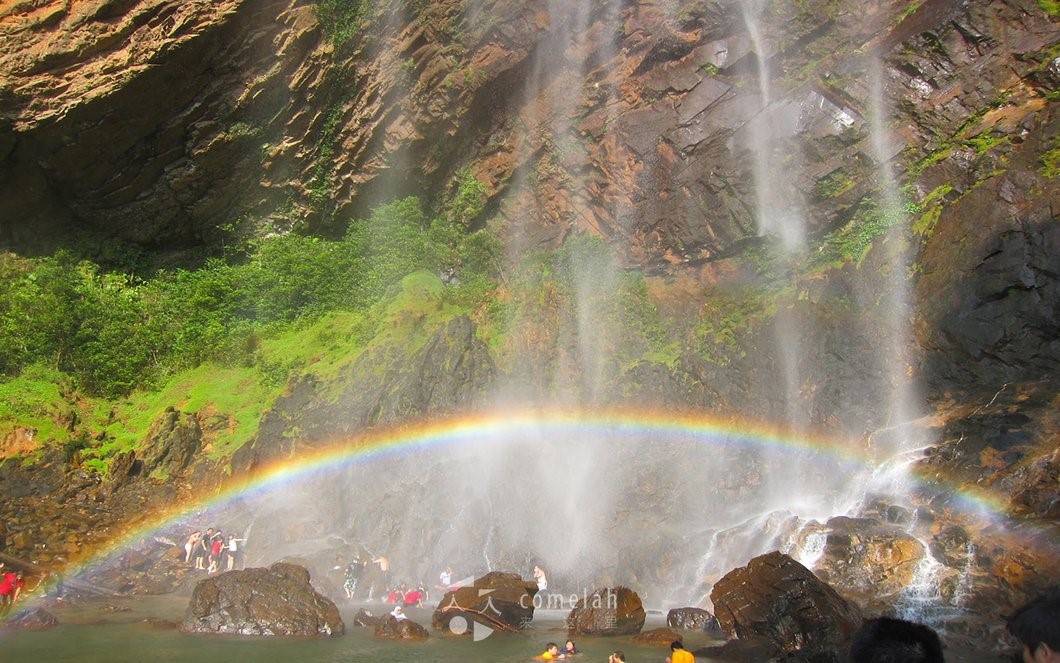 Do not worry once you arrive here, as it is a non-challenging and fun trek that you could even be in your slippers, though some might prefer wearing hiking boots. The trail starts with a river crossing, some flat ground walking, a few uphill slopes and narrow crossings.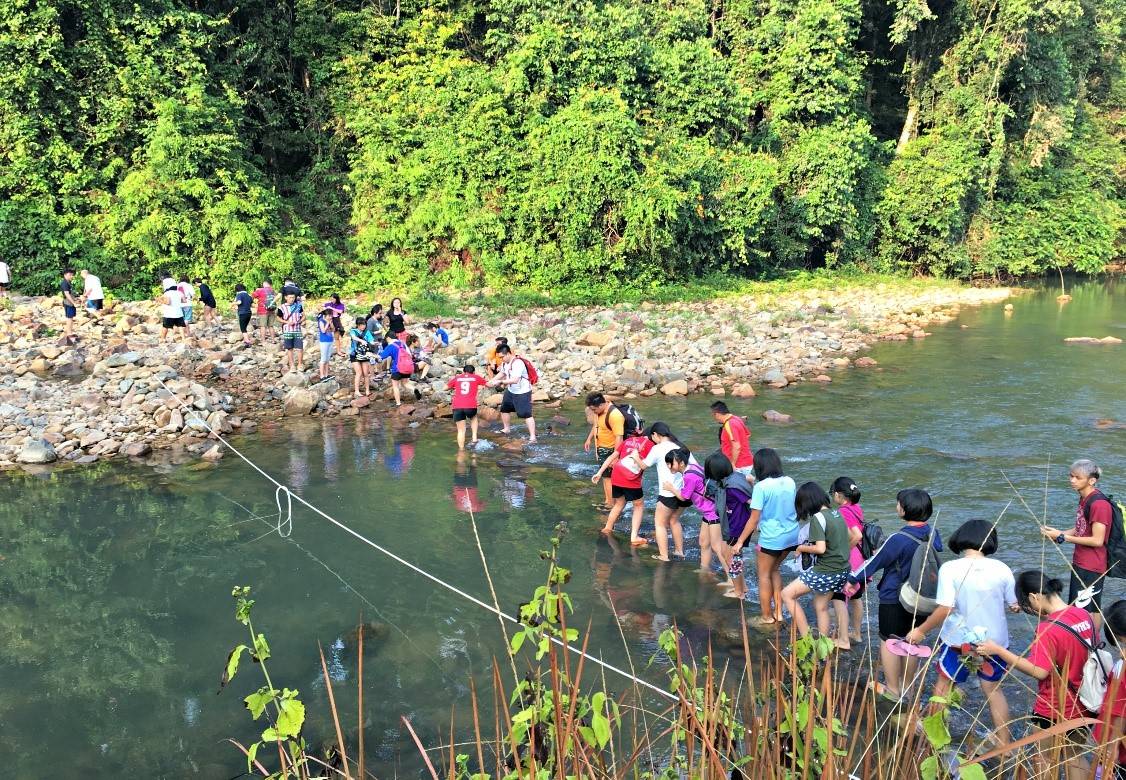 After navigating through the rainforest for about an hour, you would be rewarded with the mesmerising view of the hidden waterfalls and the gorgeous rainbow at the base of the falls. With the rainbow colours so vivid and distinct, and the waters crystal clear and icy cold, it is the perfect place to take a dip while admiring the beautiful scenery.
---
Gotten any idea where to plan your next travel to Malaysia? What are your thoughts on getting to know these lesser-known yet amazing destinations? Comment and share this post to let us know what you think and let others know these awesome places. Sharing is caring!