6 Types of Female Friends You May Travel With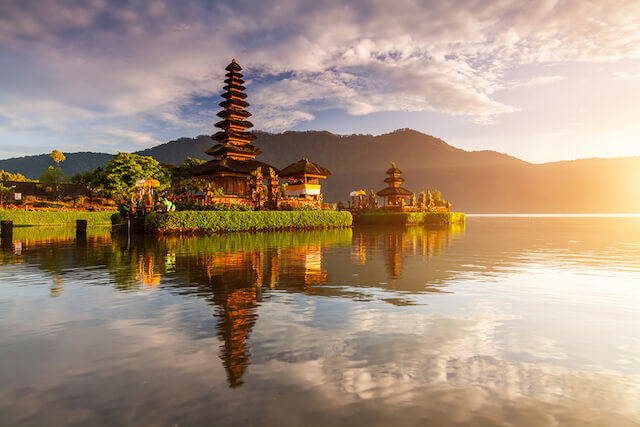 Bali is on most travellers' bucket list; a dream vacation for those who love to feel the sun on their skin while listening to the waves crashing. It may not be the first destination that comes to mind if you're looking for activities to satisfy the adrenaline junkie in you. But don't dismiss Bali as the beautiful island offers several exhilarating activities that will get your blood pumping. For the uninformed, here are five activities you can consider when on a holiday in Bali!
1. Drive a Shark
You heard it right! While the conventional method is to go for a snorkelling or scuba diving, you can now dive into the water in a method so unusual, and your friends will be asking you about it. You can now ride inside a watercraft that is crafted to look like a shark. Each of these Seabreachers can reach speeds of up to 80km/hr without compensating for your safety. Dive up to two metres below sea level and witness the wonders of the ocean.
2. Explore Bali From Ground Up
What is a Bali adventure without hiking up some of its steep and arduous mountain trails to witness a picturesque view? For any travellers who wish for an unforgettable experience, a hike up Mount Batur or Mount Catur should be included in the itinerary. These hikes often require a guide to lead you up to the mountain top as it is far too easy to get lost, especially considering you will have to hike in the dark to catch the sunrise. These steep and narrow trails are guaranteed to inject thrill deep in your bones and be awarded for your hard work once you're done.
3. Slide Down A Waterfall
Sambangan Village up north in Bali contains a few natural waterfalls, with the tallest being at a total height of 35 metres. Although you are not permitted to swim in the Aling Aling waterfall, there are smaller waterfalls that you can visit with just a short walk. The Kroya waterfall has a natural sliding path where you can whizz their way down into the clear water stream. There are various other spots where you can take a dip but be sure to get a local guide. Not only will they be able to impart knowledge about the waterfalls, but they will also guide you to the safest spots for you to jump or slide. Although it is thrill that you seek, ensure that it is done with safety first in mind!
4. White River Rafting
Put on your life jacket and helmet and head onto the Bali's Telaga Waja Karangasem whitewater river. Known as Bali's longest river, it spans over 16 kilometres in length. Because of its length, it will take you 150 minutes to travel from the rafting start point to the finish point. You can enjoy your raft flow on the river rapids while enjoying the breathtaking scenery.
5. Explore the Surrounding Islands
Bali is not the only Indonesian island worth visiting! Indonesia holds a plethora of islands and each respective island offers you a comprehensive list of activities and sites unique to the island.
You may want to book an Ijen tour package and go hiking up to the world-famous Ijen Crater. Mount Ijen is a quiet but active volcano with a beautiful lake that is turquoise colour due to the high sulphur content. You may even witness the Ijen Blue Fire, combustion of sulfuric gases that then produces an electric-blue flame. With just a short 90 minutes ferry ride from Bali to Java, and another 2-hour bus ride after that will lead you straight to Ijen.
Lombok Island has gained popularity over the years. Should you want to surf during the wet season (November to March), Lombok is the place to be. Should you wish for a challenging hike, Mount Rinjani can provide you with one of the toughest trekking trails. To get the full experience, book a Lombok tour package today!
After an adrenalin-chasing day, you can relax on the island of Bali with a massage. Or enjoy a cocktail on the beach while watching the sunset. Whether you are searching for a relaxing holiday or an active-driven experience, Bali has it all.