6 Types of Female Friends You May Travel With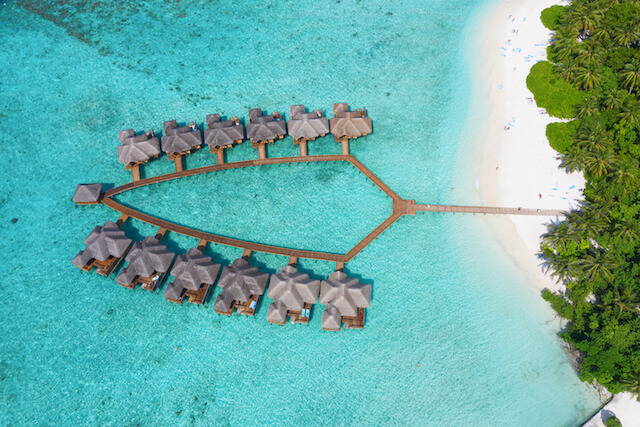 The Maldives is a stunning place should you desire tranquillity and serenity to help you unwind from the hustle and bustle. It is the ideal place for those couples who wish to spend their honeymoon. To truly enjoy the trip, you will need to plan it right. To help you formulate the perfect itinerary, here are a few handy tips to consider.
1. Early Booking
The reason behind early booking is not only about reserving your spots, but it also helps you to save a significant amount of money. Especially from November to April, the country will witness numerous tourists stepping onto their shores and prices will surge up to accommodate the large traffic. Booking them early will also leave you time to compare prices from different service providers. Your chances of snagging a good deal are significantly higher! Thus, find the time to book your flight and accommodation before everyone else.
2. Pack Appropriately
It depends on how long you wish to stay at the Maldives but most tourists tend to stay for slightly less than a week. It isn't necessary to pack numerous outfits. Only include the essential items, which will not be a feat since there are only 2 seasons you'd need to worry about: wet and dry. Pack your swimming attire if you've signed up for any wet activities.
On that note, remember to also pack sun protection, which includes a hat and sunscreen. It's imperative that you protect your skin from the harmful sun rays!
3. Public Decency
Note that the Maldives is a Muslim country. Whilst swimming costumes, sleeveless tops and shorts are permissible on the private islands, it isn't the case for the capital of the country, Malé. Ensure that you're appropriately dressed, with a tee and long pants, at the very least. This also means that any forms of public of affection are highly frowned upon. Keep that between the two of you!
4. Accepted Currencies
Before you head to the Maldives, you'd need to convert your local currency to the Rufiyaa currency. However, seeing as how it's such a touristic destination, they also accept USD and Euro currencies. If you run out of cash, most hotels and resorts accept cards as a mode of payment. Otherwise, you can also convert to their local currency, although the exchange rate is commonly better in the central banks at Malé, rather than through your hotels or resorts.
5. Choosing A Travel Agency
It goes without saying but engaging the services of a travel agency will make planning for your trip so much easier. They have the experience and connections to curate one of the best trips of your life. Thus, you need to ensure that the agency is reputable and competent.
These tour agencies also offer exclusive deals and packages that are only available for some time. For instance, couples who wish to head to the Maldives can pick up the Maldives honeymoon package. They will formulate an itinerary that will suit you exclusively.
Conclusion
The Maldives has always been one of the top tourist destinations and you don't need to look far to see why. This stunning island will leave your worries and give you the reprieve that you desperately need. Take a short trip to the Maldives to recalibrate!