6 Types of Female Friends You May Travel With
6 Must-Climb Mountains in Indonesia
---
If your bucket list includes hiking up a volcano, then Indonesia has got you covered. Home to as many as 150 active volcanoes, in addition to numerous other dormant ones, Indonesia has mountains and volcanoes in spades.
Of course, while each one is worthy of your time and effort, there are a couple that stand out compared to others.
Below, we've rounded up 6 must-climb mountains you'll find in Indonesia.
1. Mount Agung, Bali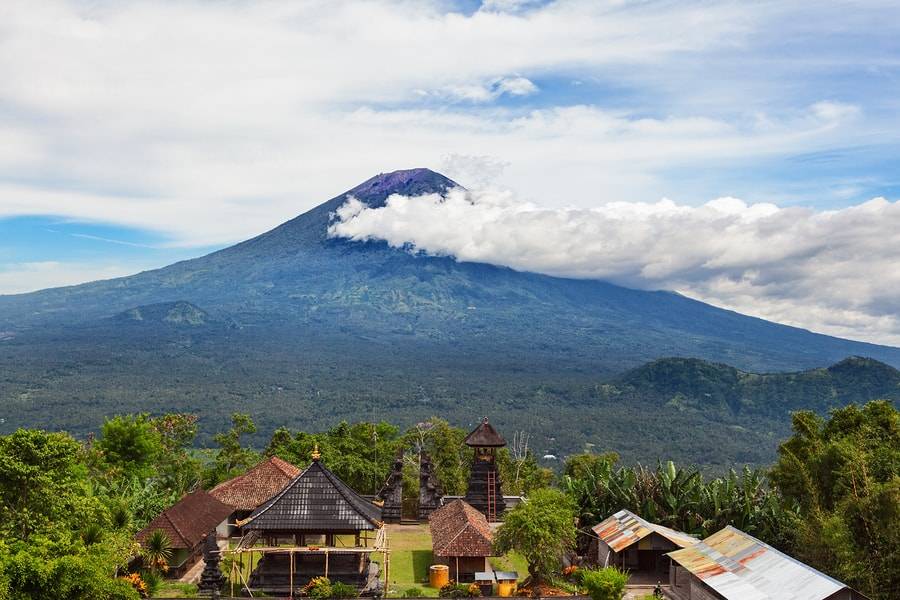 The highest mountain in all of Bali, Mount Agung is home to the Mother Temple of Besakih and is considered an important spiritual site for the people of Bali.
All of its 3,142 metres can be "conquered" in half a day at a rather brisk pace.
For your efforts, you'll be rewarded with a gorgeous view of the surrounding islands, made even better by your elevated position.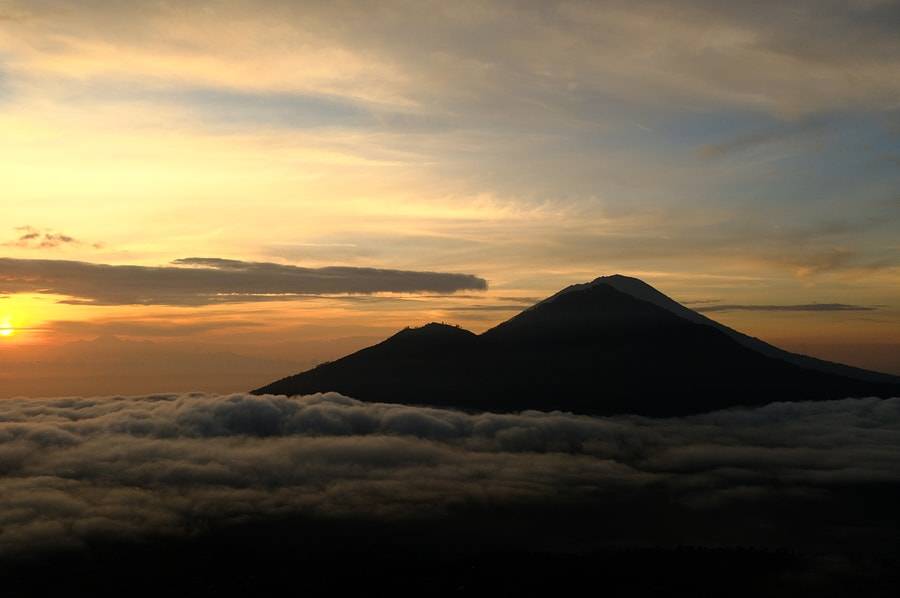 When you're tired of spending all of your time on the beach when in Bali, you might want to try climbing Mount Batur.
Considerably shorter than Mount Agung at just 1,700 meters tall, Mount Batur makes for a rather easy climb. But convenience isn't the only reason why this mountain is arguably the most popular hiking mountain in Bali.
Boasting even better views of Bali in its glorious entirety, Mount Batur is well worth the sweat and time.
3. Mount Kerinci, Sumatra
The highest volcano in Indonesia, Mount Kerinci is perfect for those who're looking to spend days climbing up a mountain.
Treks up to the top typically take three days, and on the way, it's possible to encounter animals like the Sumatran rhino or tiger. But the real reward is at the top, where you can enjoy a view of the surrounding rural landscape, complete with an undisturbed view of the famous Gunung Tujuh Lake.
4. Mount Kelimutu, Flores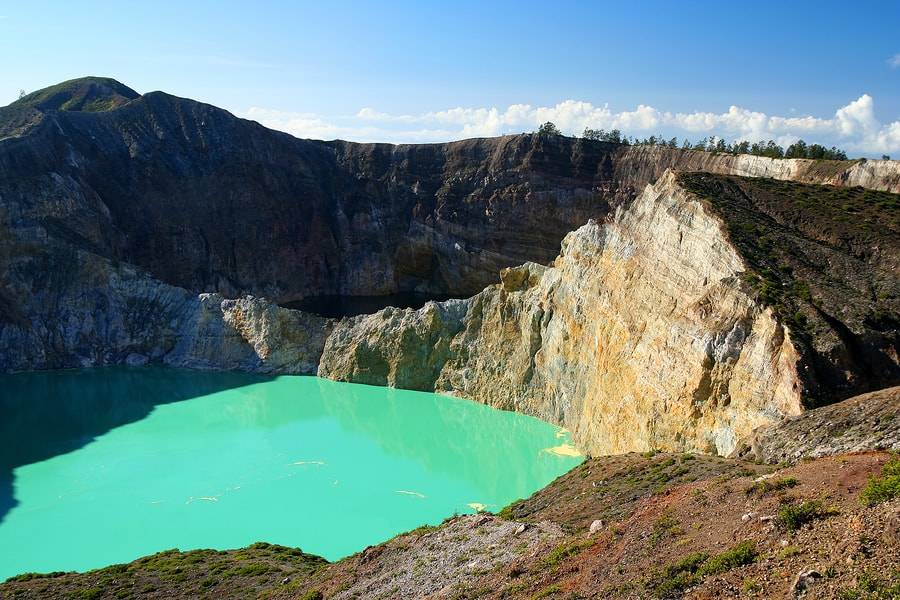 Arguably the best reason to pay Flores a visit, the three coloured lakes found at the top of Mount Kelimutu are a spectacle to behold.
You can climb up to the summit by foot via a 20-kilometer hike, or you can take public transportation to a nearby area where the lakes are only a 30-minute hike away.
A 12-hour trike to the top and back down, the summit of Mount Merbabu offers 360-degrees of the surrounding peaks.
If you really want to try hiking, but don't feel confident enough that you'll survive a multi-day hike just yet, Mount Merbabu is great for beginners.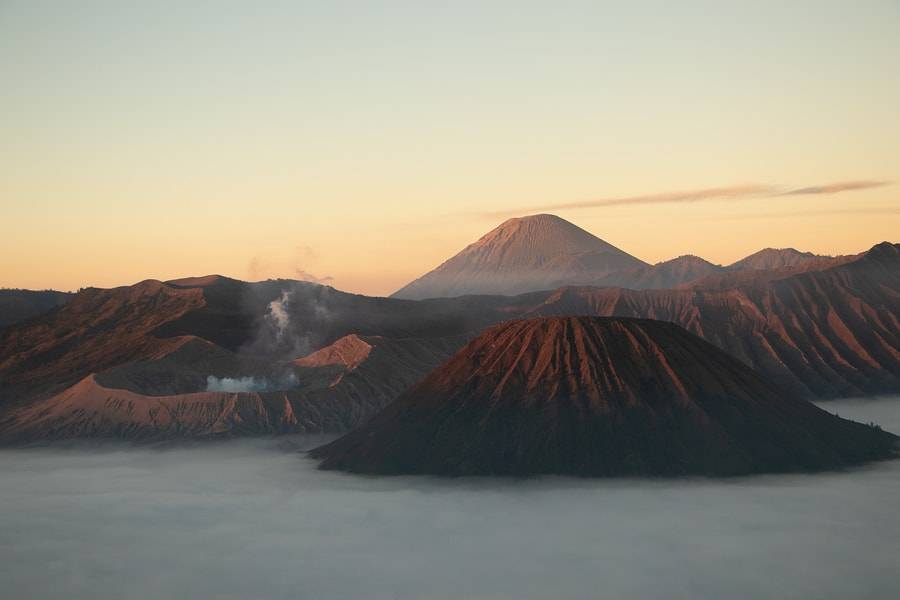 The highlight of just about every Bromo Tour Package, Mount Bromo is probably one of Indonesia's most famous mountains, and for good reason – seeing the sun rise over a landscape dotted with volcanoes and barren hills is something that everyone should experience just at least once in their life.
The views are just simply unbelievable.
If you only have time to climb one mountain in Indonesia, make sure that you put Mount Bromo on top of that list.
While Indonesia is also home to some of the best beaches and pristine waters that this side of the world has to offer, the tropical country's mountains are arguably a much more interesting sight to see.
Hopefully, getting to know these mountains and the views that they offer have convinced you to make Indonesia your next travel vacation spot.