6 Types of Female Friends You May Travel With
A Touch of Nature at Bali's Most Serene Island, Gili Meno
---
Not so long ago the Gili Islands were a secret among discerning travellers. However, the Islands have become more popular, and an increasing number of tourists come to this little paradise. This is not to say that the Gilis have lost their intrigue or serenity, in fact, it has retained its charm even more.
Gili Meno is the quietest of the three Gili Islands. It's a place of deep calm and unique crystal-white sandy beaches . If you are on a short trip from Singapore or a weekend getaway from Singapore, you can get a taste of the serenity at Gili Meno, enjoy the fantastic saltwater lake and mangrove forest and sample the little known Gili Meno bird park. A touch of nature in any Gili Island tour package in Indonesia at Bali's most serene island
The Gili Meno Saltwater Lake and Mangerove Forest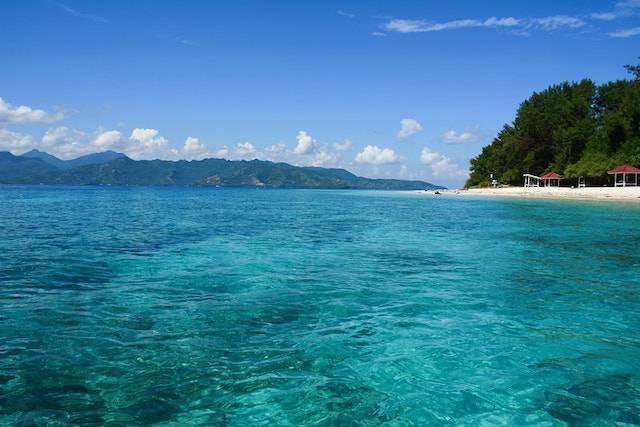 A must-visit attraction for travellers on a Gili Island tour package in Indonesia should be the saltwater lake and mangrove forest on Gili Meno.
The lake is located on the Western half of the island, and it spans just about 8 hectares. You can easily stroll to the lake in less than ten minutes or take a five-minute cidomo (Horse Cart) ride from the docks on the Island's shores on the East. If you are a nature enthusiast, brace yourself for unmatched serenity, combined with greenery which you can take in from the perfectly built timber shelters on the lakeside. The timber shelters are fantastic cool of points to escape the occasional unrelenting sun and excellent spots fit for bird watching.
The locals call it 'Kawasan Ekowisata' and conduct traditional salt production during the dry season. Thus the locals help to preserve the lake and the lush mangrove forest that spreads to the west coast of the island.
The lake and mangrove forest provide an excellent ecosystem for the neighbouring Gili Meno Bird Park. You will not miss sighting the variety of species roaming freely in their natural habitat.
The Gili Meno Bird Park Resort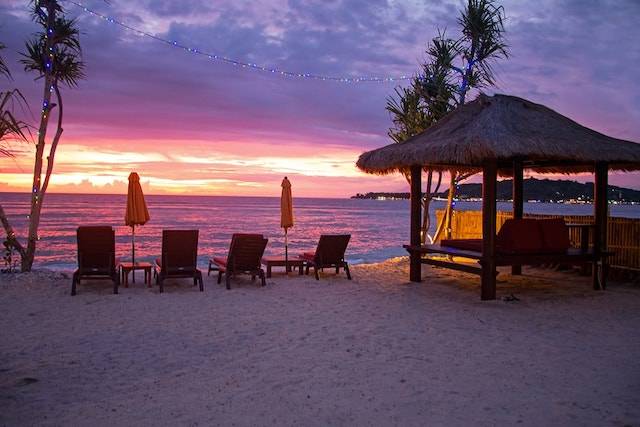 Another remarkable attraction in the Gili Meno Island is the Gili Meno Bird Park Resort. It's central location on the island and next to affordable hotels and travellers dorm house make it a perfect spot to include in a cheap tour package in Indonesia .
Gili Meno's bird park is a collection of New Zealand bird enthusiast Percy Burlace. In 1999, Percy built an aviary and sanctuary for birds and gradually developed it to what is now home to an extensive collection of birds. The locals call it 'Taman Burung Gili Meno' because of its creative combination of settings such as ponds with leafy gardens and pens.
It's a fascinating tour for all ages and very educative, a must include in any Gili Island tour package in Indonesia. You will find posters pinned on strategic spots and an information centre to educate you on the story of how the park was established and give you information on the species which include wild pheasants, macaws, rainbow lorikeets, Nicobar Pigeons, ospreys and many more.
Whether you are on a weekend getaway from Singpaore or you are on a short trip from Singapore, you can count on a touch of nature at Bali's most peaceful island, Gili Meno, to fascinate your holiday.