6 Types of Female Friends You May Travel With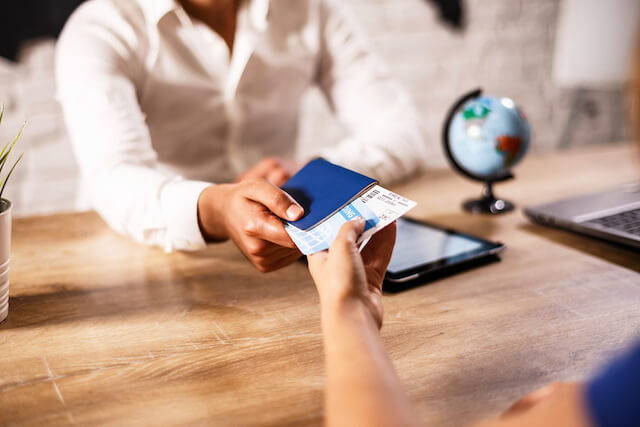 There are two ways to go about planning for a trip: you either plan the entire itinerary on your own or have somebody else do it for you. Unless you're confident in your research and navigating skills, travelling agencies are your best bet. Not only will they take care of everything, even down to the smallest details, but they've also done this multiple times. They know the ins and outs of the area, and they have the connections and network needed for easier navigation.
However, it's not right to assume all travel agencies are great at what they do. It is thus vital to take the time and necessary steps to engage in a competent and reliable tour agency in Singapore to help and guide you through your entire trip. For starters, here are some pointers to help you out with the whole process.
Safety Comes First
First and foremost, always ensure that your safety is guaranteed through the trip. Especially for adventure trips that possess a certain level of risk, you'd want to make sure that the tour agency is one that you can trust with your life.
Book a trip with a travelling agency that meets the safety standards set by the local government or national government. Thus, should you experience any unfortunate events, you can still hold the travel agency accountable and get compensation. Therefore, it is vital that you check the travel agency's safety protocol, amongst many other things such as legibility, with the relevant authorities.
Check Their Online Reputation
To avoid an unsatisfactory tour, especially when you've already forked out a significant amount for the trip, you'd need to check the reviews of their past clients. Reviews rarely ever lie and they will help you gauge whether you should engage with a particular agency. Of course, you'd need to make sure that you're not swayed by the opinions, even though this might be almost impossible to do. Search for a middle ground for all the reviews. If there is only 1 negative review in the list of 20, you can very well dismiss it. If there are the ratio of good and bad reviews is 50-50, it's best to find other travel agency with a better ratio. Take time to go over customer testimonials and site reviews online so that they can help you make the right decision.
Look out For Their Customer Support
It is crucial that your travel agency provide 24/7 customer support. Anything and everything can happen while you're on transit and they should be there to help you out should anything happen. Your agency should be able to guide you through the paperwork and be the means of communication between yourself and the authorities. Question them of such issues and have a clear idea of what they can and cannot do before proceeding with your booking.
Compare Costs
Different tour companies offer packages and trips at different prices. If you wish to be slightly stricter with your finances, you will need to sit down and take the time to compare your options. Some packages are valued for money and some aren't, but that is to be expected. To ensure you get the most out of your trip, ensure that every detail is ironed out. Find out how and where these tour agencies are channelling your money, from your accommodations, travel to even the meals provided. Ensure that everything is accounted for.
Don't Miss Out On Deals
The same way you would carefully look out for exclusive deals for everyday products, you can also look out for special deals offered by these travel agencies. Kill two birds with one stone; engage with a capable tour agency that offers you a myriad of experiences at a discounted price. The better the deal, the higher you can cut on costs. Most of these deals usually happen during the low-peak seasons, which means you will need to wait until then. That said, be careful not to jump on the first deal you see. Ensure you read all the fine prints before proceeding.
Conclusion
Finding the right tour agency can be tricky. Sometimes, even the most notable tour agencies may give an unsatisfactory result. Thus, it is important to do your due diligence. Use these tips as a guideline to find the right travel agency for your trip.