Are you smarter as a Singaporean?
The 2017 Smart Nation edition
By Darren, December 29, 2017
Smart Nation is a vision of Singapore and shared by PM Lee during his National Day Rally Speech: "Using IT comprehensively to create new jobs, new business opportunities, make our economy more productive, make our lives more convenient and make this an outstanding city in which to live, work and play".
So what does being a smart nation entail and how does it affect us? With Skillsfuture put into place and a S$500 credit upon age 25; there's practically no excuse not to keep learning. Simply put, we're a nation that is hungry for growth and we want the best and latest technology right now.
Time to look back and see how Singapore is going towards Smart Nation? Are you smarter as a Singaporean in 2017?
---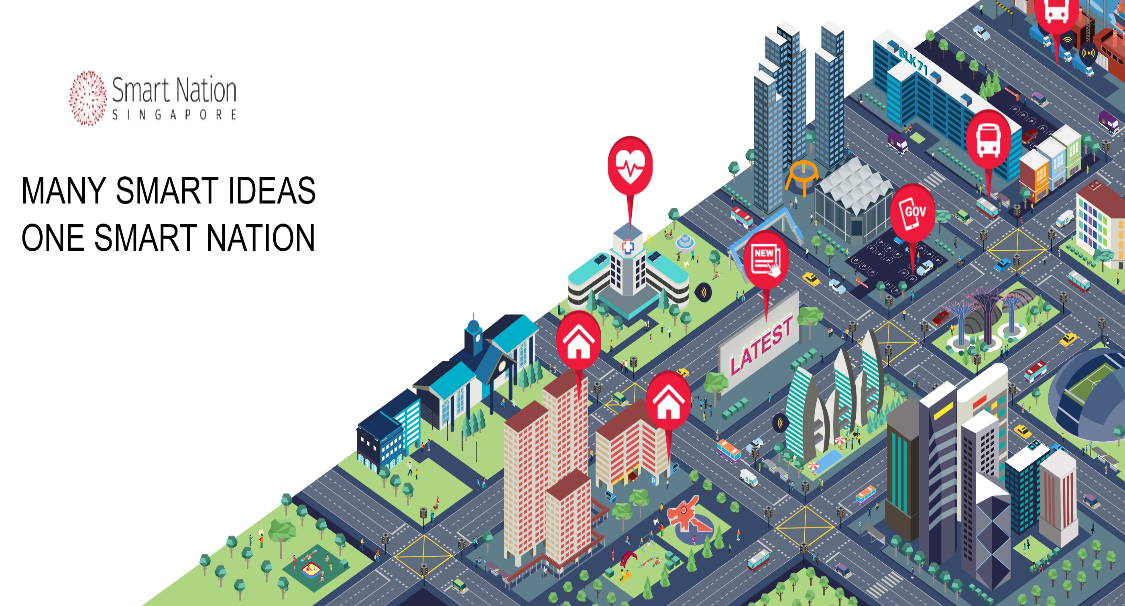 Being in a food heaven city, foodies like us always try all ways and means to put food down our stomach. From ordering food deliveries through phone to online, the ever-growing industry have since seen many innovative ideas.
WhyQ – Exactly, why queue?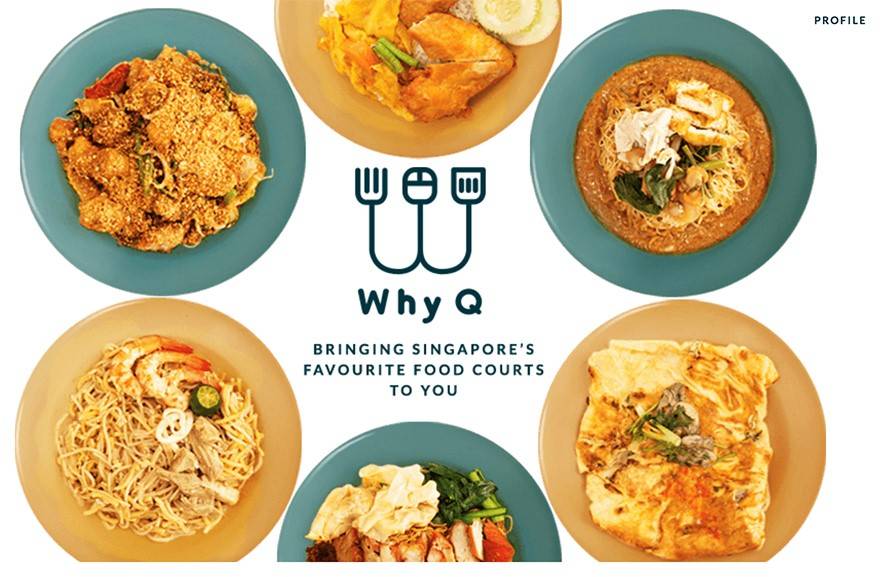 Fancy some local food while being stuck in office during lunchtime? With the launch of their mobile app this year, WhyQ is a new delivery service that aims to bring delicious hawker centre meals straight to your doorstep. Currently available for offices in the Central Business District (CBD), they have plans to expand their delivery services islandwide gradually.
Chef-In-Box – Happiness in the vending machine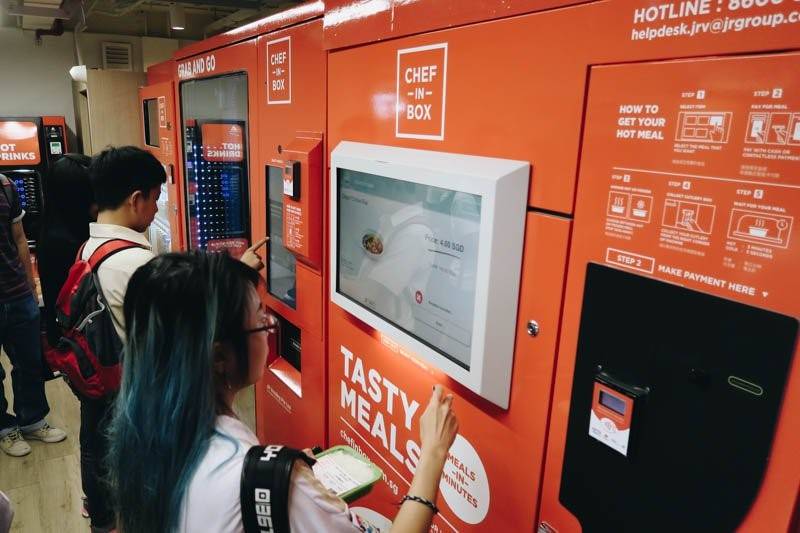 Image Credit: sethlui.com
Cheap, piping hot comfort food is readily available at the Chef-In-Box Café at Ang Mo Kio, which opened in June 2017. As its name suggests, the food is prepared by real chefs, and one can expect the food to be fresh and tasty. With 2 café stores and over 40 vending machines across Singapore, the whole process is so easy that it takes no more than 5 minutes. Sweeeeet.
Foodpanda – Pink is the new Orange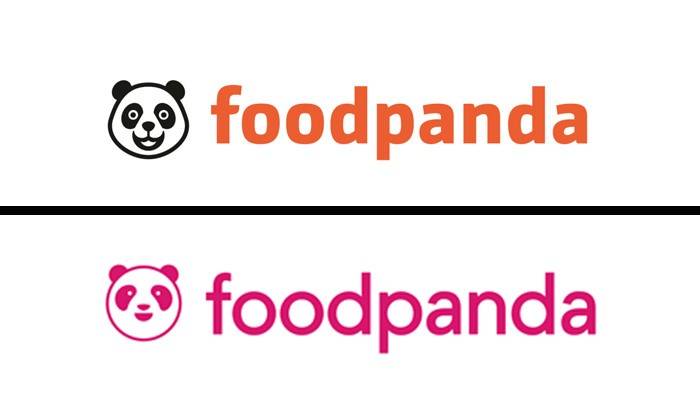 Image Credit: Marketing Interactive
So, the panda has decided to change its outfit. Donning a new look and offering a new app, which includes improved user-friendly interface and features such as the live tracking of orders and dynamic delivery times, the food delivery giant continues to work with renowned restaurant brands and expand its food choices.
It is not uncommon to see many restaurants, bars, and even hawker centres now have their very own self-order kiosks. With this implementation, it contributes to increased service efficiency and reduced waiting time. After placing an order, simply wait at the side of the counter and your order will be served shortly. No more worries for complicated orders and requests!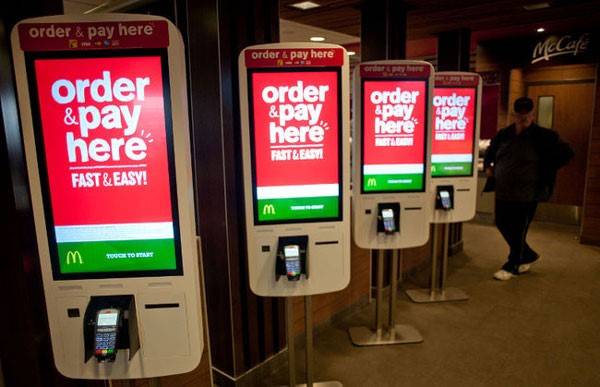 Self-order kiosk in McDonald's (Image Credit: Granite Grok)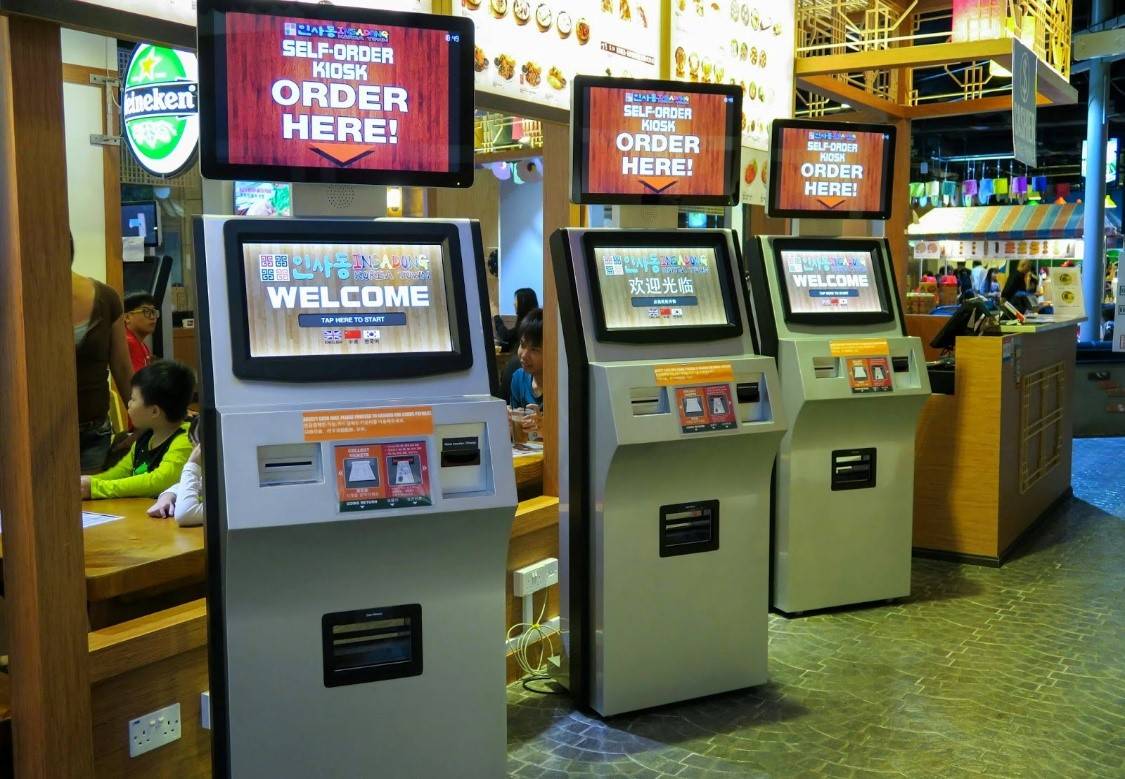 Insadong Korea Town @ RWS (Image Credit: sohgail.blogspot.sg)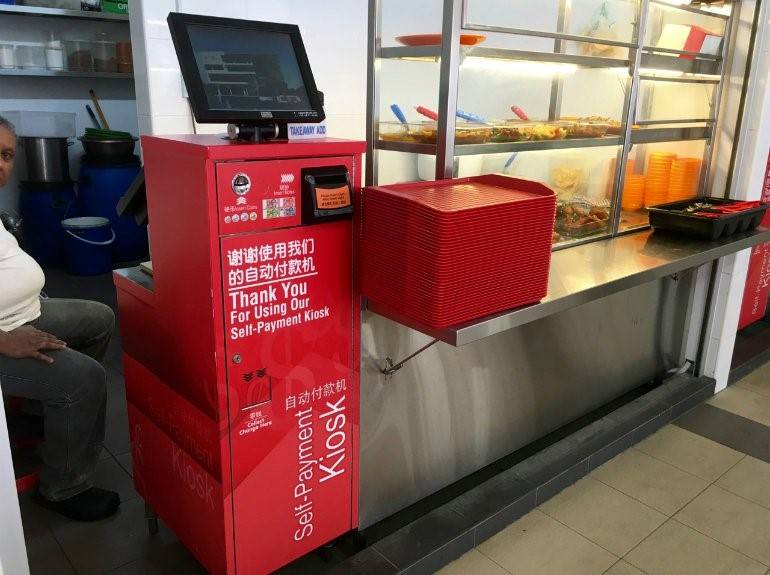 Self-Payment Kiosk at a local Hawker Centre (Image Credit: HungryGoWhere)
Party-goers would definitely be no strangers to Get Juiced, Singapore's first ever cashless and queue-less bar. Ordering is so much easier as we can pre-order from their self-order kiosks or through the smartphone app without losing any fun time while waiting to be served. Also, did I mention their drinks starts as low as S$5 nett?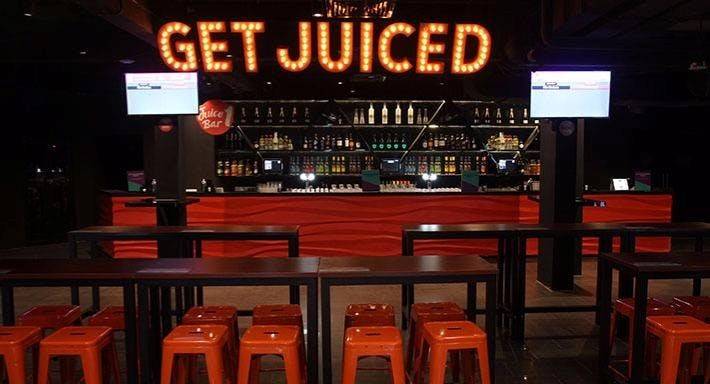 Get Juiced @ Clarke Quay (Image Credit: Quandoo)
Left your wallet at home? People rarely do nowadays but in case you do, you can now pay with your smartphone. Paying is now seamless and hassle-free with the quick-response (QR) code payment mode.
The public can now pay for food at selected hawker centres using DBS PayLah! App, by scanning the QR code on their smartphones. Progressively by midyear 2018, seven banks in Singapore will offer consumers this payment option through their smartphone bank apps, a huge step towards creating a unified payment system in Singapore.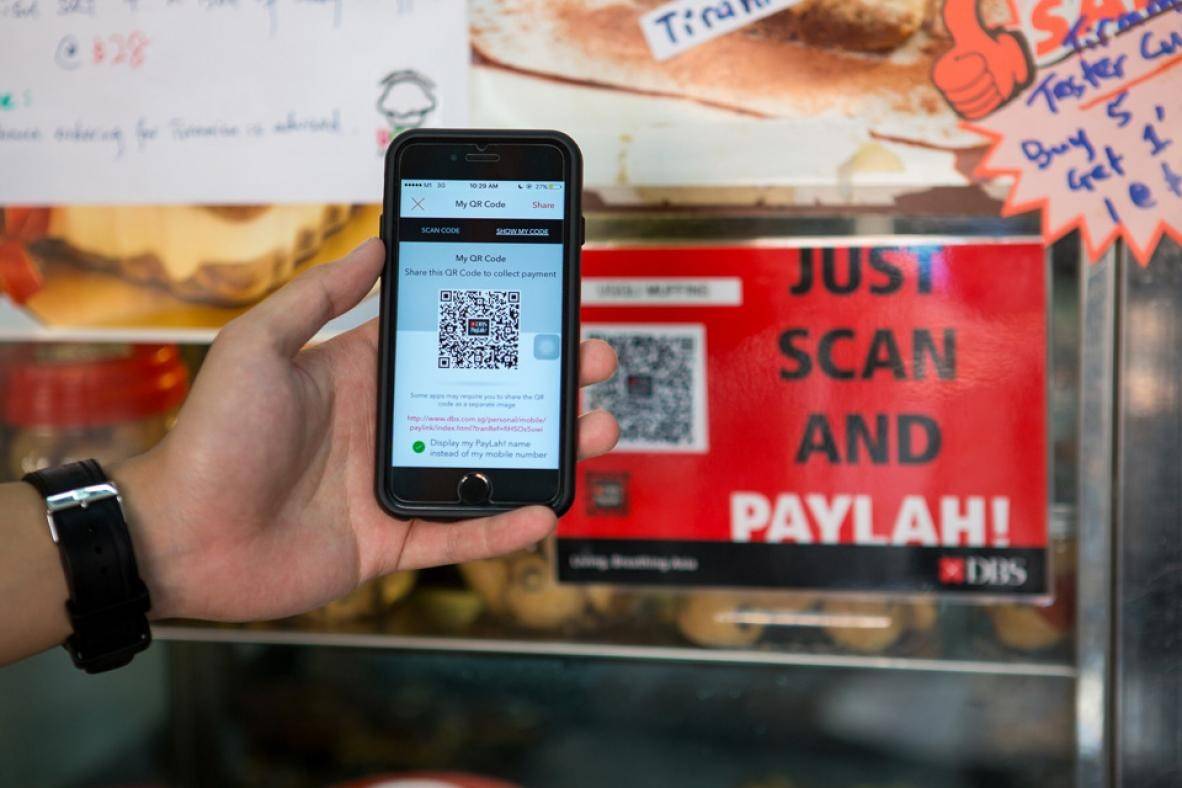 QR code payment via DBS PayLah! (Image Credit: www.finews.asia)
As highlighted by PM Lee in his National Day Rally speech, cashless payment is a key step in Singapore's Smart Nation drive. This initiative has since picked up pace in recent months as other parties such as ride hailing app Grab and Chinese online payment platform Alipay have also announced their own plans to roll out payment solutions for their consumers.
GrabPay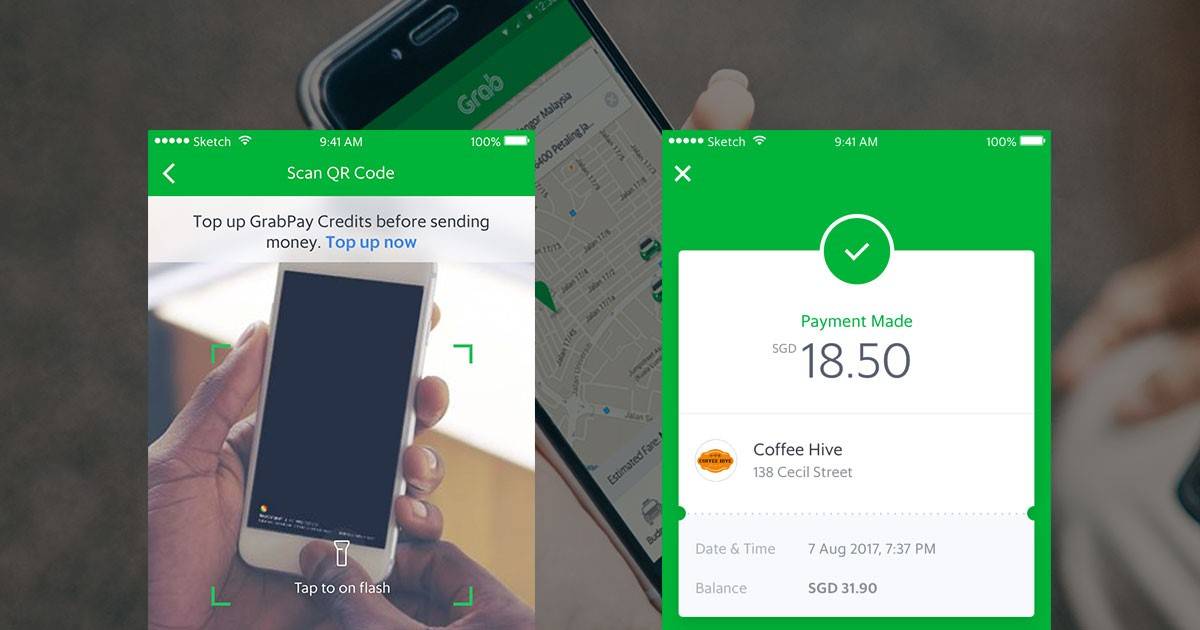 Payment via GrabPay (Image Credit: Great Deals Singapore)
GrabPay is no longer solely for the payment of our rides with Grab. The latest development of the GrabPay e-wallet have since benefitted more than 20,000 local cash-based merchants for adopting cashless. This platform is designed to be compatible and flexible to work with other QR-code-based mobile payments systems amid Singapore's push towards a Smart Nation. By end of year, GrabPay will progressively roll out for restaurants and shops and on-board 1,000 merchants in Singapore.
Alipay
In July this year, all ComfortDelgro taxis were outfitted with Alipay acceptance points and Prime Taxi was tied up in March to offer Alipay on their taxi. The remaining acceptance points are in physical merchant shops in some areas like Orchard Road, Chinatown and Sentosa where there are many tourists.

Image Credit: Alipay Singapore
The adding of acceptance points in Singapore would encourage greater spending from Chinese tourists as this initiative would give them access to a payment method that they are familiar with. Although Alipay is available only to China banking users now, it will soon open up to Singapore banking users. Well, as the saying goes, patience is a virtue.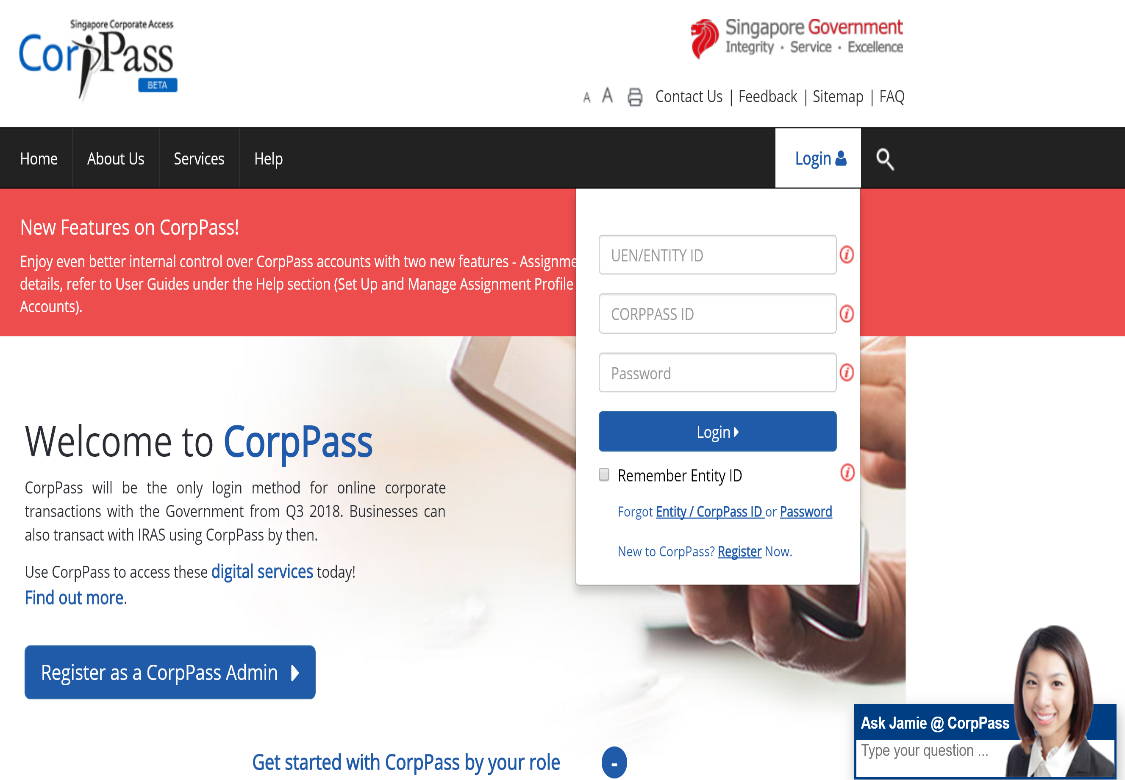 Come year 2018, all businesses in Singapore will be required to use the Corporate Access (CorpPass) for their online transactions with the Government and the existing login methods, such as SingPass and EASY, will soon cease operations.
Businesses that have not registered for CorpPass should find the interface user-friendly. It is designed to provides greater data security, better control and enhanced convenience to all businesses from MNCs to SMEs. This service aims to create better efficiencies and a more secure digital ecosystem for businesses to thrive in a Smart Nation.
Robotics – Meet Techi, Emma and Nadine
No, they are not mindless killing machines from your sci-fi imagination. In fact, Robots are what makes our lives easier in time to come. They will be our (future) colleagues.
Robots were designed and developed to assist their human counterparts in lifting heavy loads, making deliveries, performing precise and high accuracy action over and over again. The Smart Nation initiative is progressively introducing us to a future where artificial intelligence (AI) and robotics would be part of our daily lives.
Techi – the Roving Housekeeping Robot made by Techmetics to do housekeeping duties in a hotel. Trolleys of duvets, pillow cases and towels from all 311 Park Avenue Rochester Hotel rooms were cleaned up, and it is the first in Singapore to 'hire' not one but three Techi to increase productivity and cope with manpower shortages.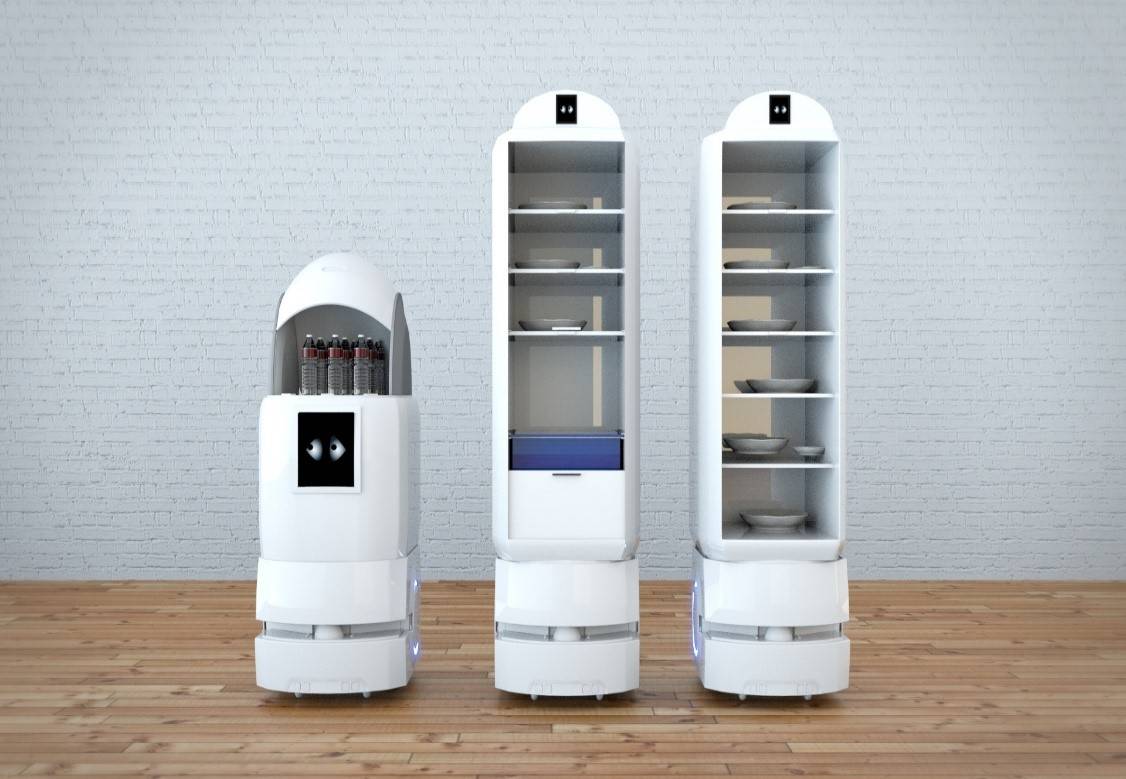 Techi #1, #2 and #3 (Image Credit: Techmetics)
Emma – the Acupoint Therapy Robot is essentially a robotic arm that gives massages and uses acupoint therapy to relieve muscle strains and injuries. This first of its kind can perform highly articulated and customised movements, as well as multiple sensors and diagnostic functions. Created by a startup, AiTreat, its CEO Mr Albert Zhang came out with the idea and design based on his past experience as a licensed TCM physician.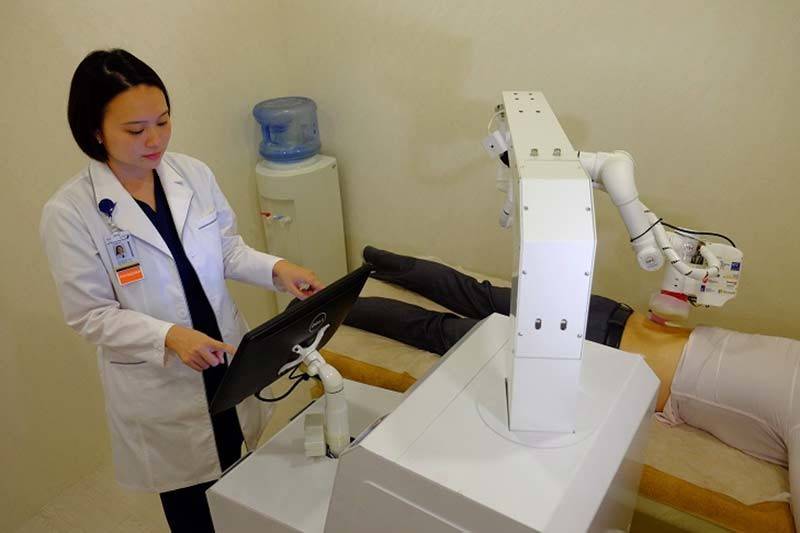 Emma, the Acupoint Therapy Robot (Image Credit: Gov Open Asia)
Nadine – the Robot Receptionist is social humanoid robot designed specifically for human interaction. Unlike robots that perform manual physical tasks, 'she' possesses a personality and can serves as a personal assistant or a social companion for Singaporeans.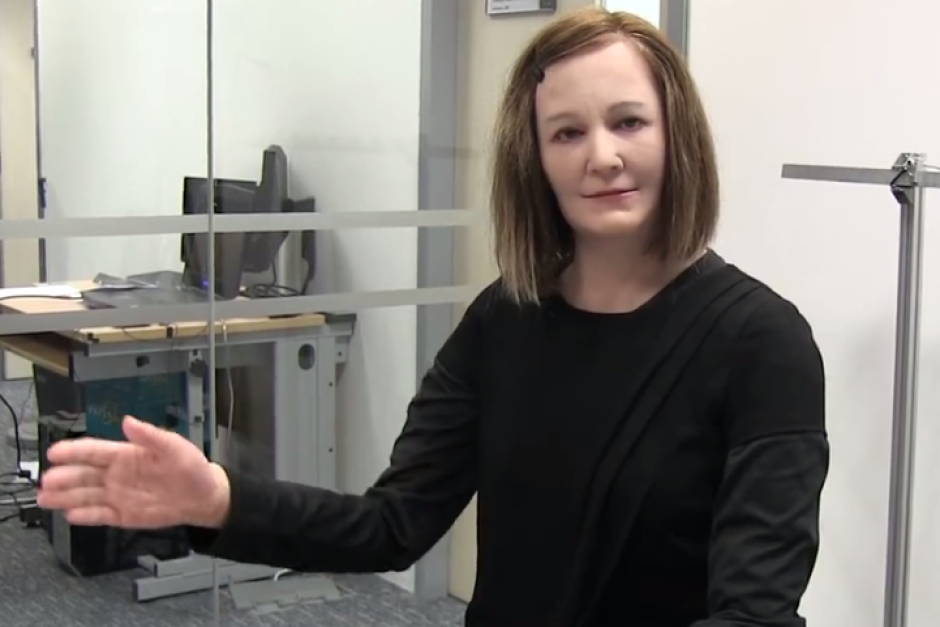 Nadine saying 'Hello'. (Image Credit: ABC Net)
Remembering the good old days when Singapore's Mass Rapid Transit (MRT) map only consists of Red, Green and Purple, we are proud to see how amazing and convenient our MRT system has become today.  
Dubbed as the longest fully underground and automated rapid transit line in the world, the latest addition of Downtown Line 3 opened its doors to all commuters which provide train service from Bukit Panjang station to Expo station in October.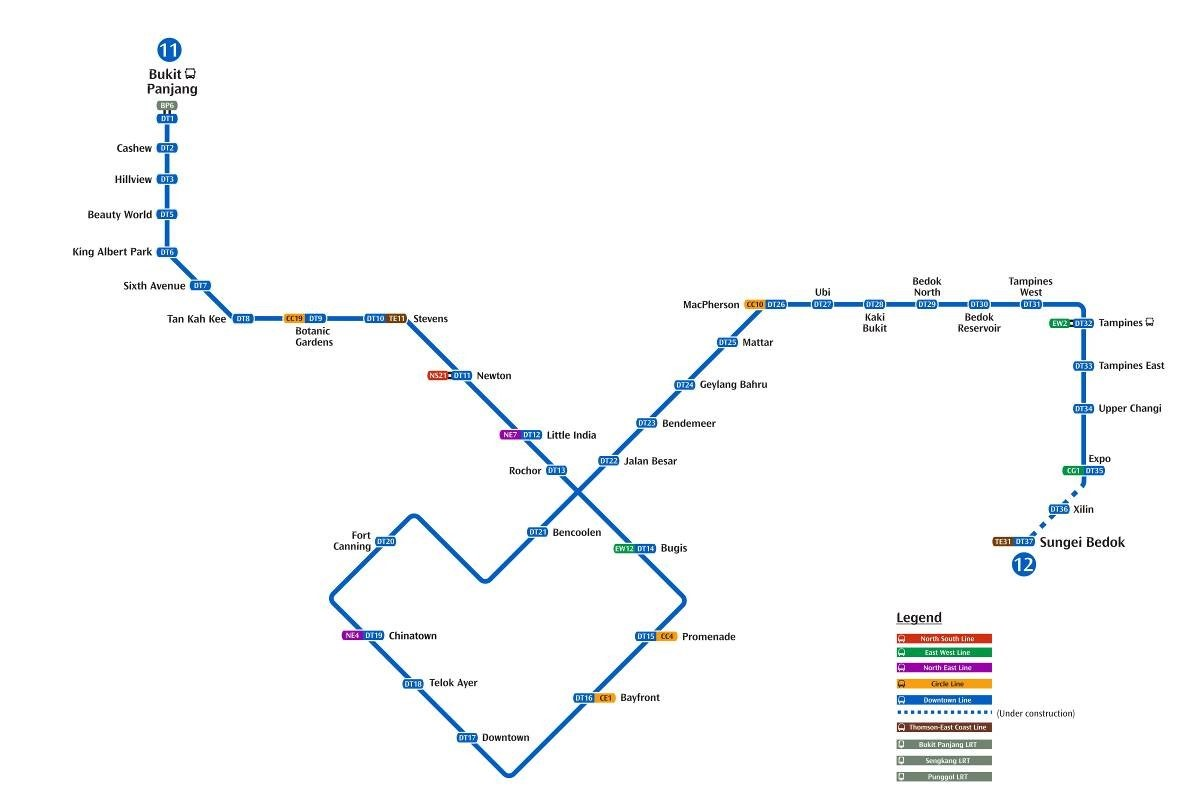 Image Credit: LTA Singapore
Travelling is now made easier getting from point to point in Singapore.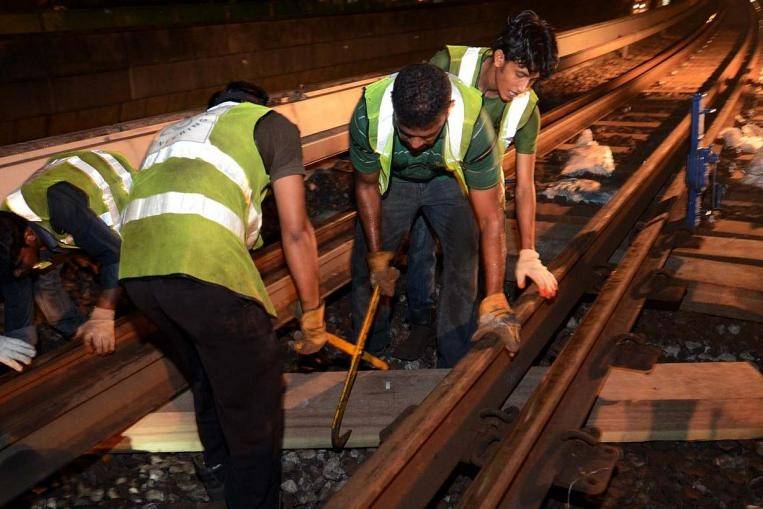 In recent times, multiple breakdowns and the unprecedented flooding in an MRT tunnel calls for major maintenance work to be done to maintain the overall efficiency of our train system. Pretty much like a car, the train system requires maintenance as well. Good news is, we can only expect an improvement in the overall reliability in future.
In an effort to give real-time updates and appease disgruntled passengers, SMRT has been active in giving real life tweets and updates on train breakdowns.
Best efforts sometimes may fail but we all need a bit of encouragement; especially for the hardworking staffs that are busy monitoring traffic channels during Christmas!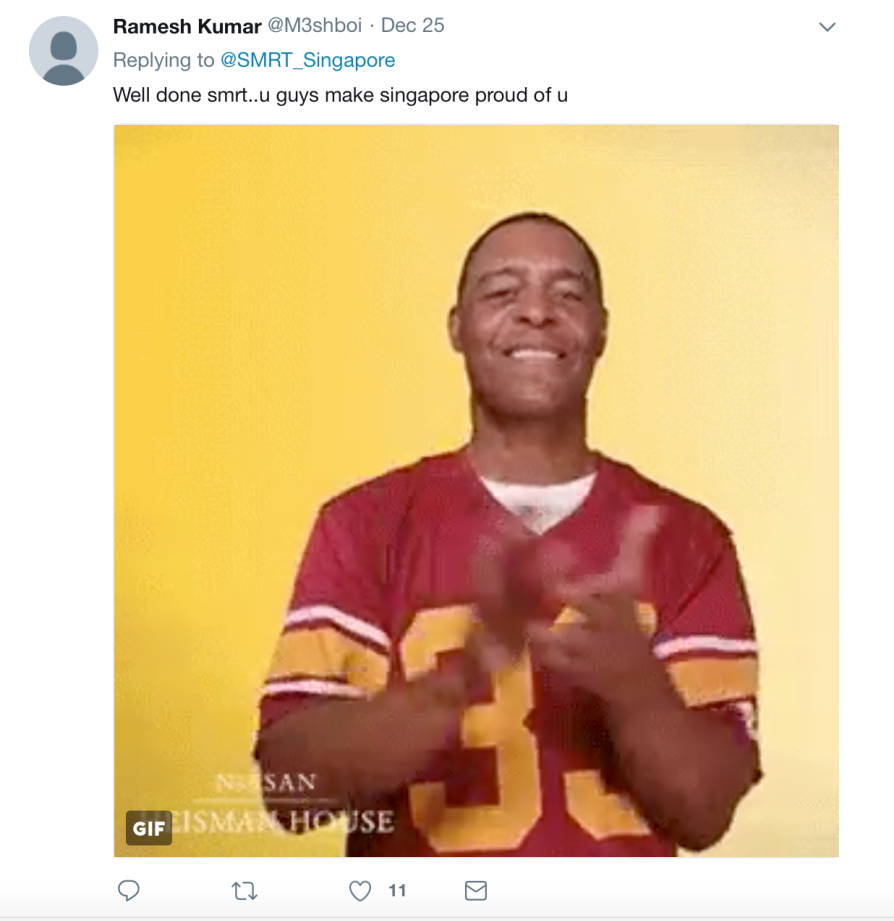 Travel Smart Rewards (TSR) – Earn As You Ride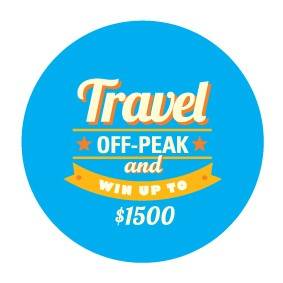 Image Credit: LTA Singapore
An incentive programme launched by the Land Transport Authority (LTA) to tackle and ease crowdedness in Singapore's rail network, this initiative encourages commuters to shift their commute outside of the morning peak period. It allows commuters to earn points while commuting daily and the points earned thereafter can be used to play mini games that could potentially win up to S$1,500 cash rewards every week. Ride and win, count me in!
---
Are you a smart person? Yeah, you are probably one of them as you are looking at this article! As a smart consumer, you may want to check out below travel deals for you:
Smart Attractions & Travel Packages
Gone are the days when you have to go to a brick and mortar store to purchase attractions and travelling packages. Travel smart with comelah.com as many exciting and cheap offers are coming your way in 2018.
With the right price and all the information you need, your fun and adventure is just a few clicks away. What are you waiting for, just comelah!

Smart Nation
Do you agree that these make us a Smart Nation? I am sure there are many other initiatives that makes lives better. Share it with your family, friends and peers to let them know that Singapore is more than a Garden City.
Have something that you find amazing and its worth sharing? Let us know by commenting below!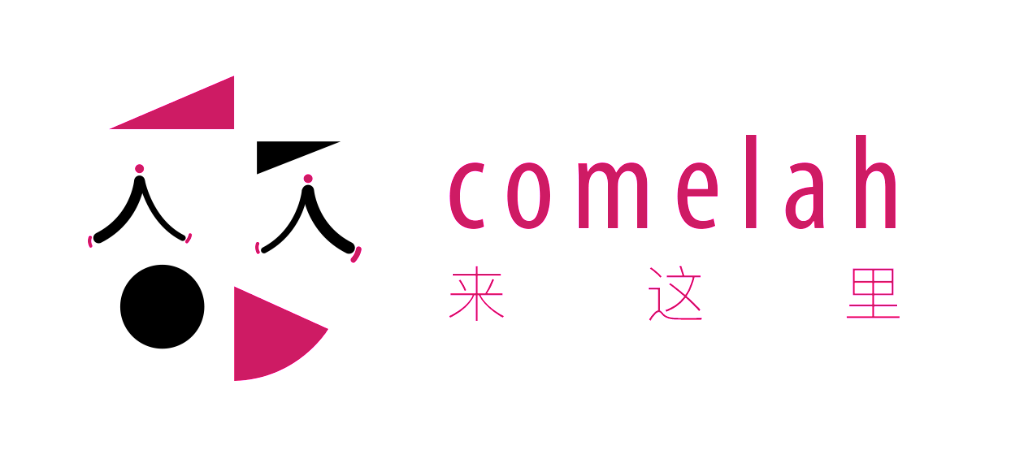 "comelah" is a popular travel booking website for Southeast Asia destinations. Based in Singapore, we believe that travel should start in our Southeast Asia neighborhood, where there is so much to explore and experience.
Email: cs@comelah.asia
Tel: (65) 8671 0532
WhatsApp: (65) 8671 0532
WeChat: tripsg

Address: 61 Ubi Rd 1 #03-08, Singapore (408727)

Opening Hour: 10 AM - 7 PM