Looking for short trips from Singapore but uncertain of where to go or when is the right time? Deciding the location or the duration we will fly to a particular place we've always desired is always challenging. However, we can eliminate all of your worries with our Travel Calendar for the year. For your short trip from Singapore, we have put together a list of tourist destinations with the recommended time and reasons. Share it with your family or friends and plan your upcoming weekend getaway in 2020.
January
Thailand, Khao Yai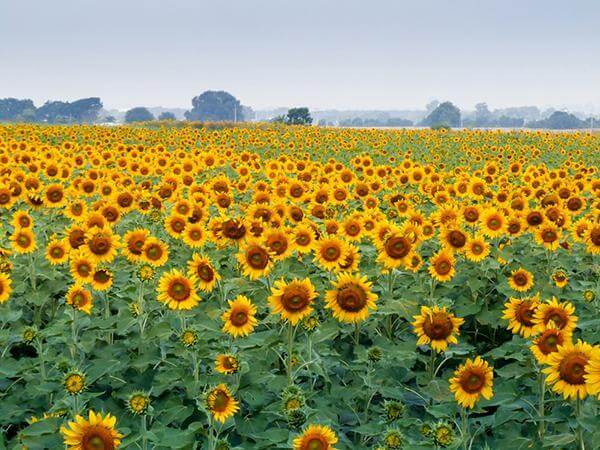 Reason to go Khao Yai in January: There is no question that the perfect time to explore Khao Yai is from November to January when the sunflowers are all in full bloom. Strolling through acres of tall sunflower stalks on the Saraburi Sunflower Fields is an opportunity that can't really be matched to just seeing them in a botanical garden. You can experience the cool weather and clear skies in Khao Yai in the best way throughout this month.
---
February
Malaysia, Genting Highlands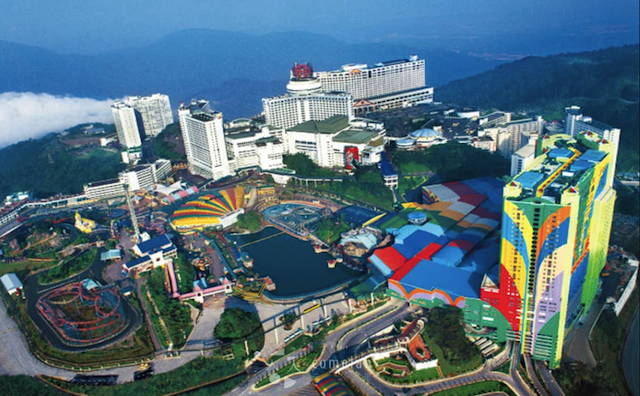 Reasons to go Genting Highlands in February: Genting is another tourist attraction for people who during the festive period are searching for a small drop of fortune and luck. Standing atop at 1,740 meters on the Titiwangsa Mountains, this entertainment centre has undergone many significant revamps over the years. Genting now provides endless gourmet options, premium retail brands, entertainment shows and extremely convenient cable car ride with the newest edition of the Genting Premium Outlets, SkyAvenue Mall and the Awana SkyWay.
---
March
Indonesia, Mount Bromo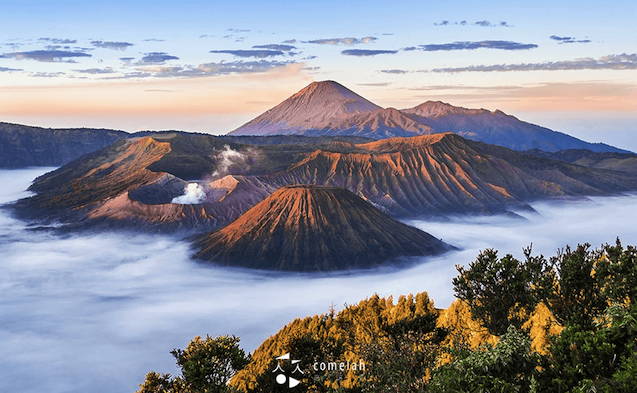 Reasons to go Mount Bromo in March: During the dry season, the perfect time to visit Mount Bromo. The dry season in Java begins in March, where Mount Bromo is situated. You can walk up Mount Bromo during this time without thinking about slippery roads, volcanic muds that can make it difficult to travel. You'll be able to see the clouds during the day, the stars at night and even the sea from the top of Mount Bromo thanks to the clear skies in the dry season. Do take note that Mount Bromo is an active volcano and how open it is, depends on its volcanic state so make sure to check its status before heading over.
---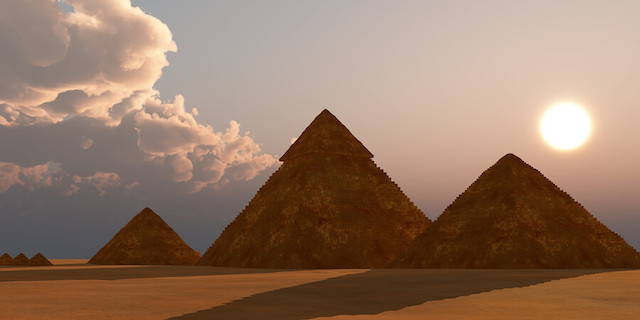 Reasons to go Egypt in April: If the weather is your main concern, the best period to travel to Egypt is in the fall, winter or early spring of October to April. The temperatures are lower during these months, allowing you to walk around without having to suffer the terrible heat. Travelling in April will be the best time to avoid hordes of tourists at historical sites such as Giza's Pyramids, Luxor, and Abu Simbel. Accommodation and tours across the nation are generally less costly at around this time of year. Budget travellers can look forward to good April discounts.
---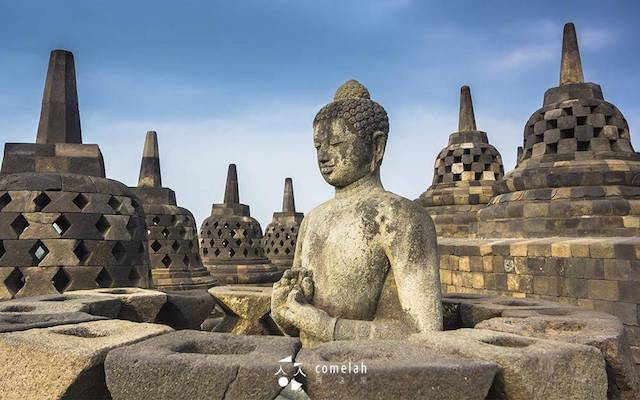 Reasons to go Yogyakarta in May: The best time to visit Yogyakarta is during its dry season that usually runs from April to October so that you can spend the best time there without having to change your activities due to the wet weather. Come to Yogyakarta and explore the two ancient temples that are part of Indonesia's UNESCO World Heritage sites, a remarkable circular Borobudur Buddhist temple and a majestic mythical Prambanan.
---
Malaysia, Cameron Highlands
Reasons to go Cameron Highlands in May: In the off-peak season in May, it is the perfect time to explore Cameron Highlands. You can avoid traffic jams all over the cities and tourist attractions which typically happens during the peak tourist season. Since May is the beginning of the dry season, you will see clearly their large tea plantations. You'll also see the picturesque views of the mountains without fogs or thick clouds blocking you.
---
June
Malaysia, Tioman Island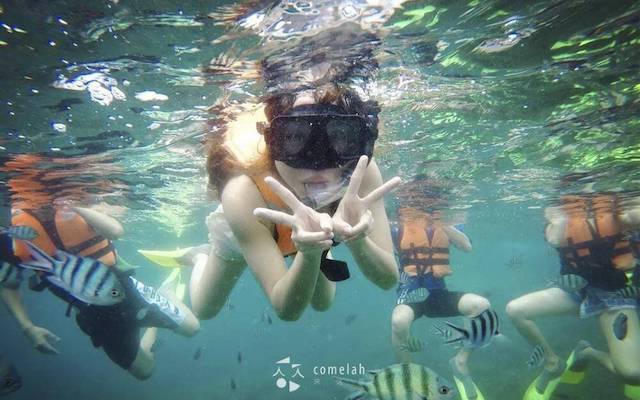 Image Credit: Booking.com
Reasons to go Tioman Island in June: The best time to explore Tioman will be between March and October. Between the end of October and the beginning of March, the northeastern monsoon turns this tropical jewel into a miserable place, so many resorts are shutdown throughout this period. The sea is much less beautiful because of the monsoon, visibility is bad and there are tides so it is not possible to dive and snorkel. It would be the best time to visit Tioman Island in June to enjoy some sun and experience its beautiful sea.
---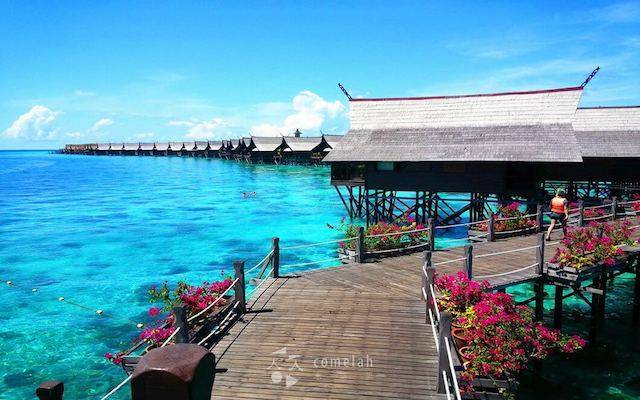 Reasons to go Semporna in June: Semporna is blessed with a few of the world's most picturesque and breathtaking islands, ideal for a dreamy holiday. The rich marine park of Semporna provides a large variety of activities including diving, snorkelling, hiking and bird watching. Whether it's sitting back and enjoying the sounds of nature while witnessing stunning views or exploring the tropical marine life, Semporna will cater to almost all your hobbies.
---
July
Indonesia, Komodo Island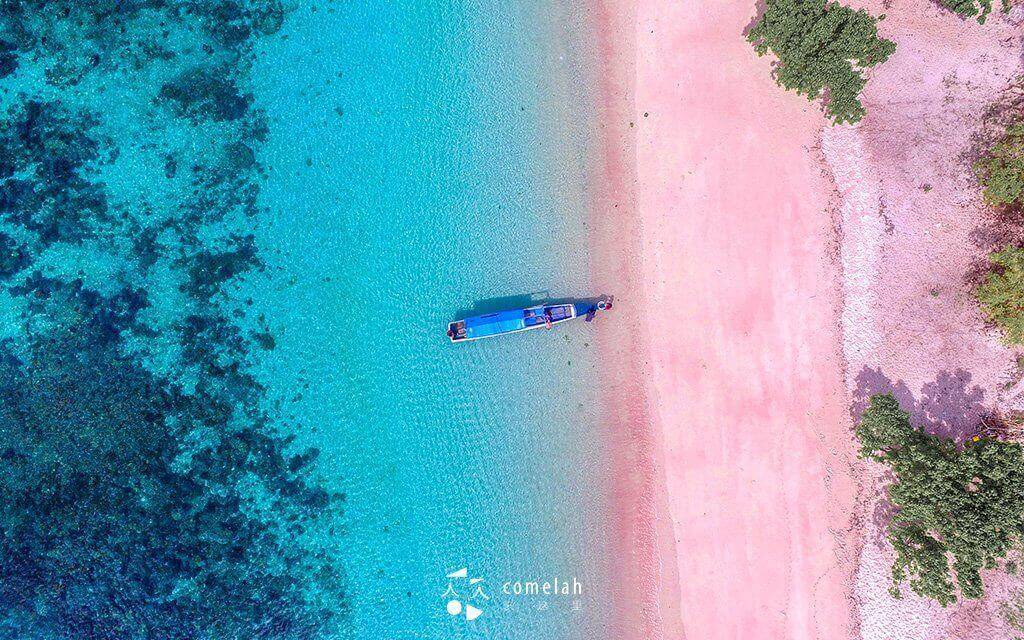 Reasons to go Komodo Island in July: At this point, the rainy season is almost over with little rainfall in the night. This is widely regarded as the best time to indulge in aquatic life as the weather is calm and the horizon is clearly visible. Check out from your bucket list the main islands of Komodo, Rinca, Padar, and Komodo National Park, another UNESCO World Heritage Site. If you're looking for snorkelling and swimming, you can make way to the world-famous Pink Beach, a view you're not going to regret.
---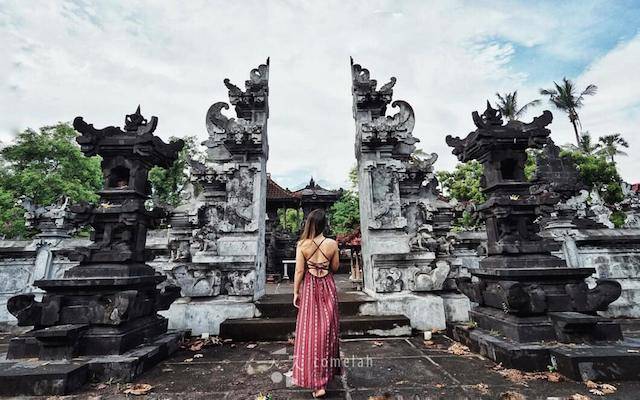 Reasons to go Bali in August: Bali has great weather from April to October during much of the dry season. That's when the island has the lowest amount of rain, the lowest amount of heat and humidity. With its cooling climatic conditions, Bali in August would be the ideal time for beaches, swimming and sunbathing. Because it is one of the driest and sunniest months, you will enjoy their water activities such as surfing, water rafting and much more without worrying about the weather.
---
September
Western Australia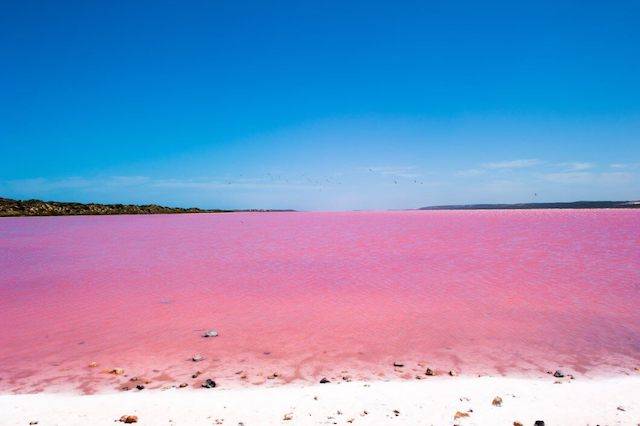 Reasons to go Western Australia in September: Spring is one of Australia's best times to travel as the continent's weather is pleasant and less humid. Southwestern Australia is filled with blossoming wildflowers with temperatures ranging between 20°-30°C, where walking, cycling, and other outdoor sports are fun without having to sweat buckets. In September, Australia is well known for whale watching so be sure to add it into your plans if you are going.
---
October
Malaysia, Sky Mirror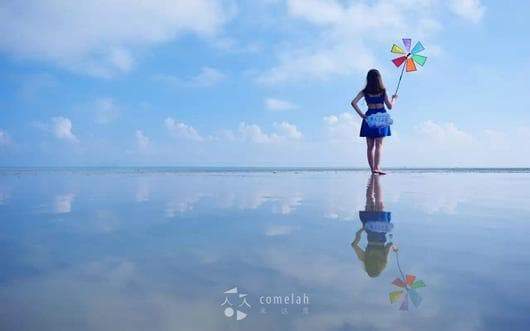 Reasons to go Sky Mirror in September: Visit this mystical island that reflects the stunning sky and depicts a mirror-like characteristic. Sky Mirror is a special tourist destination that is available only twice per month to travellers during the phases of the full moon and the new moon. It's mostly submerged under the sea, making it uncharted on the map of the world. You can also get the best wide-angled views of Malaysia's rice fields. Explore the paddy fields with peace and tranquillity.
---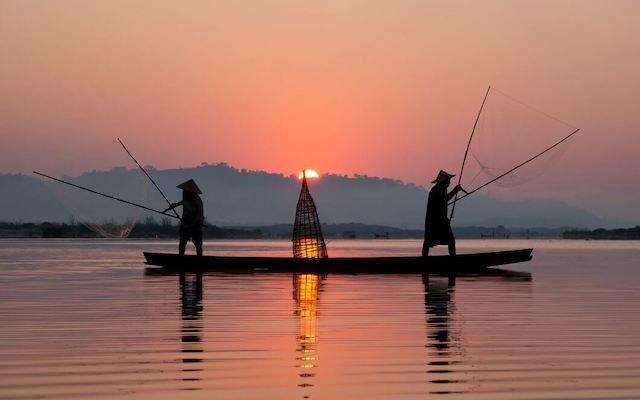 Reason to go Vietnam in November: November's weather is mild and sunny, which is ideal for flying to South Vietnam for tourists. This is also the transition time in North Vietnam from autumn to winter, so you can expect strong winds and cooler temperatures. This is a great opportunity for tourism activities as well. Buckwheat flowers in Ha Giang, among them canola flowers in Moc Chau, are excellent places to travel.
---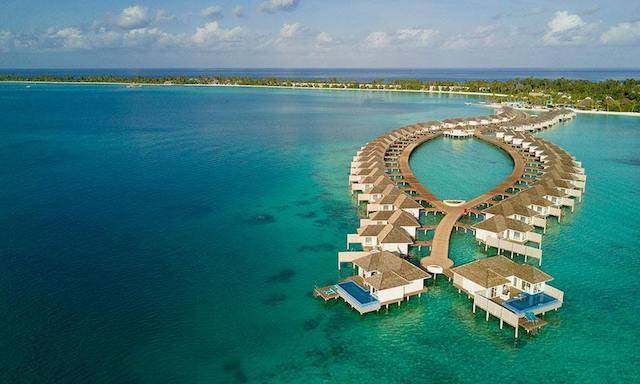 Reason to go Maldives in December: Many tourists prefer visiting the Maldives nearing the end of the month in December when the weather is sunny and dry with minimal chances of rainfall, making sightseeing even more exciting and unchallenging. The Maldives is an amazing tourist spot with white sandy beaches, turquoise waters, magnificent islands, and amazing marine life. It attracts all types of travellers to spend a picturesque holiday amongst the vast Indian Ocean, whether you're solo travellers, honeymooners, or travelling with family.
---
You can start planning your short trip or weekend getaway in 2020. Can't decide where to go? Feel free to contact us and we could recommend you the best places that suits your needs.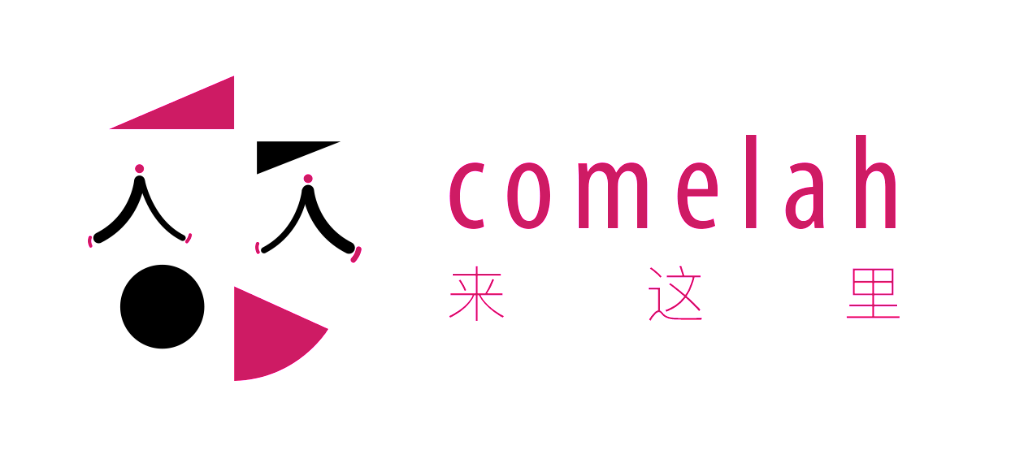 "comelah" is a popular travel booking website for Southeast Asia destinations. Based in Singapore, we believe that travel should start in our Southeast Asia neighborhood, where there is so much to explore and experience.
Email: cs@comelah.asia
Tel: (65) 8671 0532
WhatsApp: (65) 8671 0532
WeChat: tripsg

Address: 61 Ubi Rd 1 #03-08, Singapore (408727)

Opening Hour: 10 AM - 7 PM