6 Types of Female Friends You May Travel With
Beautiful Travel Destinations You Have To Visit In Indonesia
---
As a tourist destination, Indonesia is well-known for its volcanoes, ancient temples, and many islands. With over 17, 000 islands in the country, there is more to explore than you can imagine. The great thing about travelling there is that Indonesia is an affordable country for tourists. Besides, it is relatively near to Singapore, making it ideal for quick trips.
With so many advantages of visiting Indonesia, it is high time you put it on your travel list. Whether you enjoy visiting cultural sights, or natural wonders, or engaging in thrilling sports, Indonesia has a place for you. You can travel with Singapore's best tour agency to some of Indonesia's best destinations like Bali, Lombok Island, and Jakarta, and experience all that the archipelago nation has to offer.
If you need some ideas for your next destination in Indonesia, here are some suggestions:
Visit Prambanan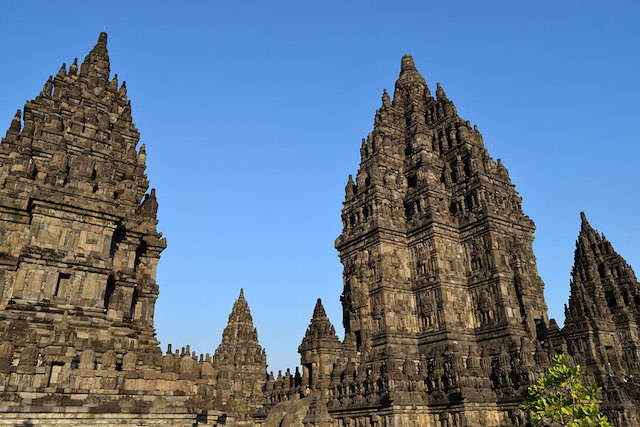 Prambanan is an ancient Hindu temple site located in Yogyakarta. Dating back to the 9th-century, it boasts the largest Hindu temple site in Indonesia, with a total of 240 temples within its compounds. The temples sport a characteristic tall, pointed architecture, with the tallest one towering at 47 metres in height.
The majestic temple grounds will leave you in awe of the ancient architecture, in addition to being a photo-worthy spot. Foreign visitors can expect to pay 350, 000 IDR (about 34 SGD) in entry fees to visit this Indonesian marvel.
Explore Jakarta
The heart of Indonesia lies in its capital, Jakarta. The city contains the country's main administrative buildings as well as culturally significant landmarks like the Istana Merdeka (the White House equivalent in Indonesia). Visitors will also notice the tower jutting out from the middle of the Merdeka Square. That would be the Monas Tower, also known as the National Monument, built as a commemoration of Indonesia's fight for independence.
As a metropolitan area, Jakarta is also home to countless other attractions like museums, shopping streets, and well-known restaurants.
Encounter marine life in Bunaken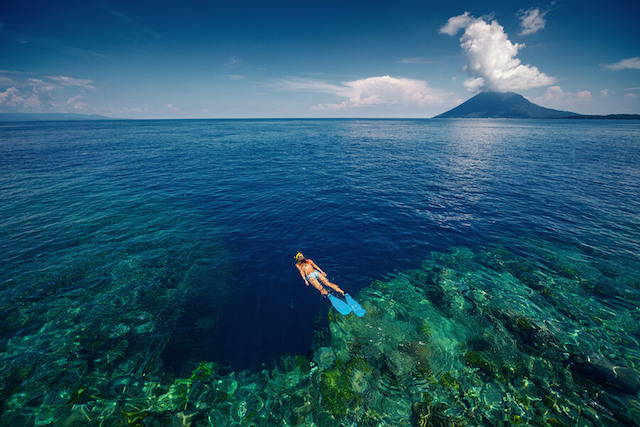 A lesser-known gem of Indonesia is this island in Manado Bay, at the northern tip of Sulawesi, called Bunaken. Strictly speaking, Bunaken is a small island 8 km2 in area, but it is situated in Bunaken National Marine Park, which includes almost 900 km2 of surrounding waters and a handful of other small islands.
Bunaken is known for its incredible biodiversity, which includes corals, fish, and sponges. According to researchers, it has more coral species than in Hawaii, and 70% of recognised fish species of the Indo-Western Pacific can be found there.
Travellers who love scuba-diving and snorkelling will find this a haven for marine exploration. Visitors are charged 50, 000 IDR (about 5 SGD) per entry to the marine park.
See giant lizards at Komodo National Park
Another well-kept secret of Indonesia is Komodo Island and its surrounding cluster of islands. The entire area is known as Komodo National Park, which is home to Komodo dragons, the large land-roaming lizards.
Not only will you be able to meet some Komodo dragons in the flesh, but you will also get the chance to immerse yourself in other natural wonders like beautiful beaches, magnificent marine life, and breath-taking hill-top views.
The islands are perfect for an island-hopping trip, and many travellers explore the islands on a liveaboard boat holiday.
These destinations should be enough to whet your appetite for more of Indonesia's best travel spots! Take your pick from the archipelago's many attractions, and schedule your next holiday ASAP!