Desert, Sakura, Longest Bay, Historical buildings
All you can find in this place
By Darren, February 01, 2018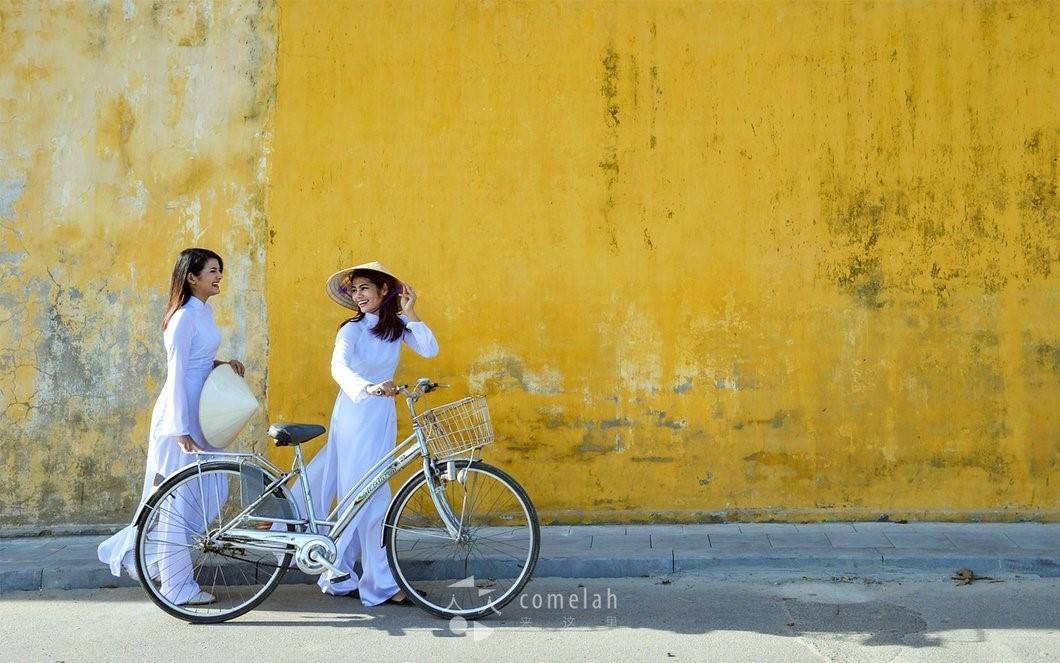 Once a land of war, colonisation and rebellion, South Vietnam was the setting for most of the American involvement in the Vietnam War, the grand French colonial architectures and the mixture of Roman Catholicism, Buddhism and Taoism. Tourism has become widely popular in recent years with places of interest in cities like Ho Chi Minh City, Mui Ne, Nha Trang and Da Lat.
The best period to visit South Vietnam is during the cool season from November to February. It is also the season with many traditional Vietnam Festivals such as the Da Lat Flower Festival in January and the Spring Festival in February. During these times, you will be sure to experience the authentic Vietnamese atmosphere and culture.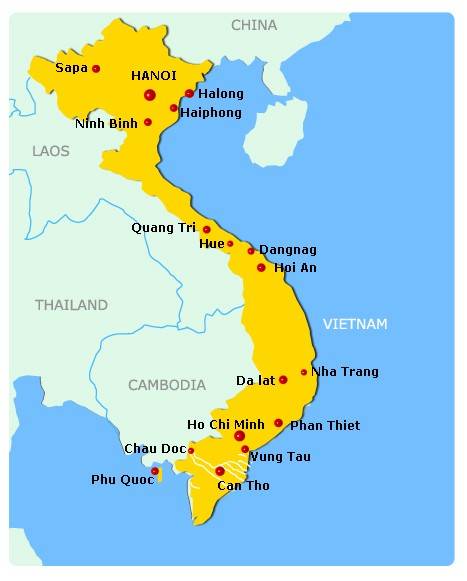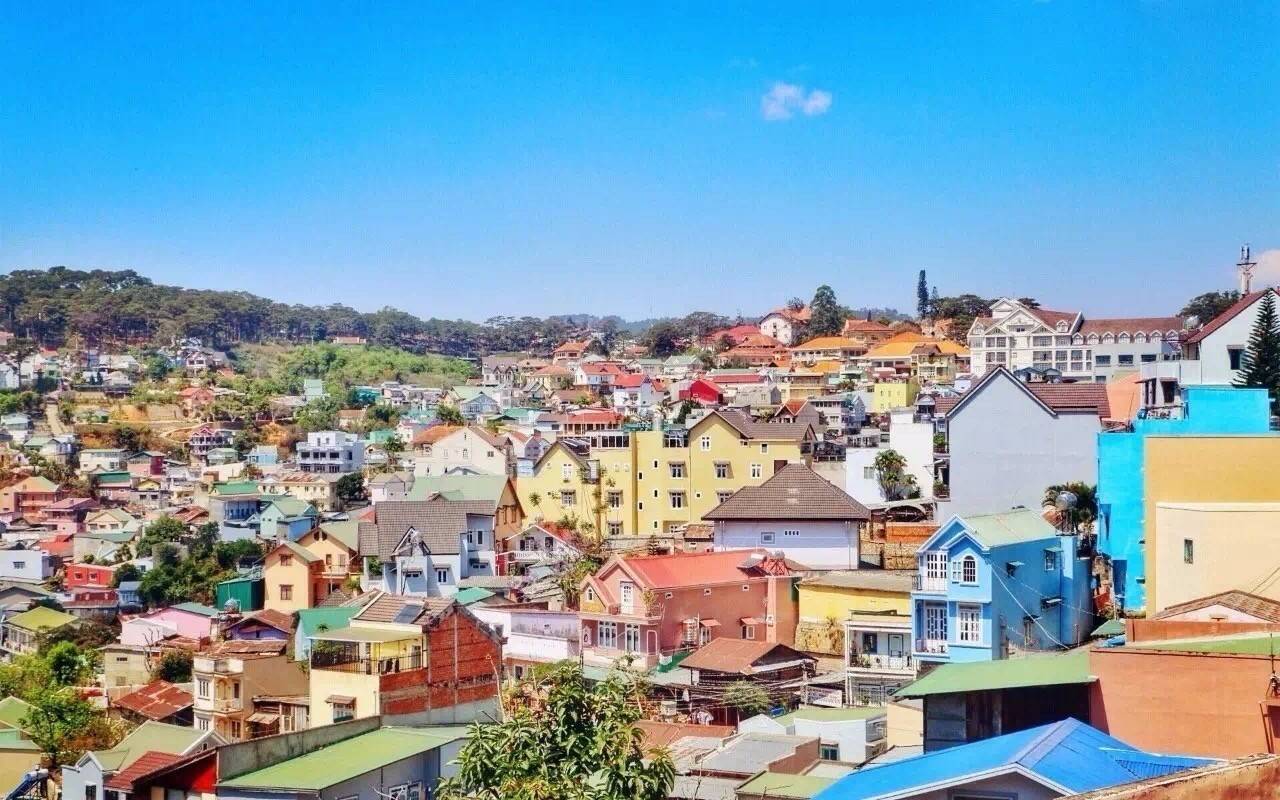 Da Lat is the capital of Lam Dong Province in southern Vietnam's Central Highlands surrounded by hills, pine forests, lakes and waterfalls. Known as the "City of Eternal Spring", it was originally used by the French to build villas in the clear mountain air to escape the heat and humidity of the coast in Saigon (now Ho Chi Minh City).
Hang Nga House (Fairytale House)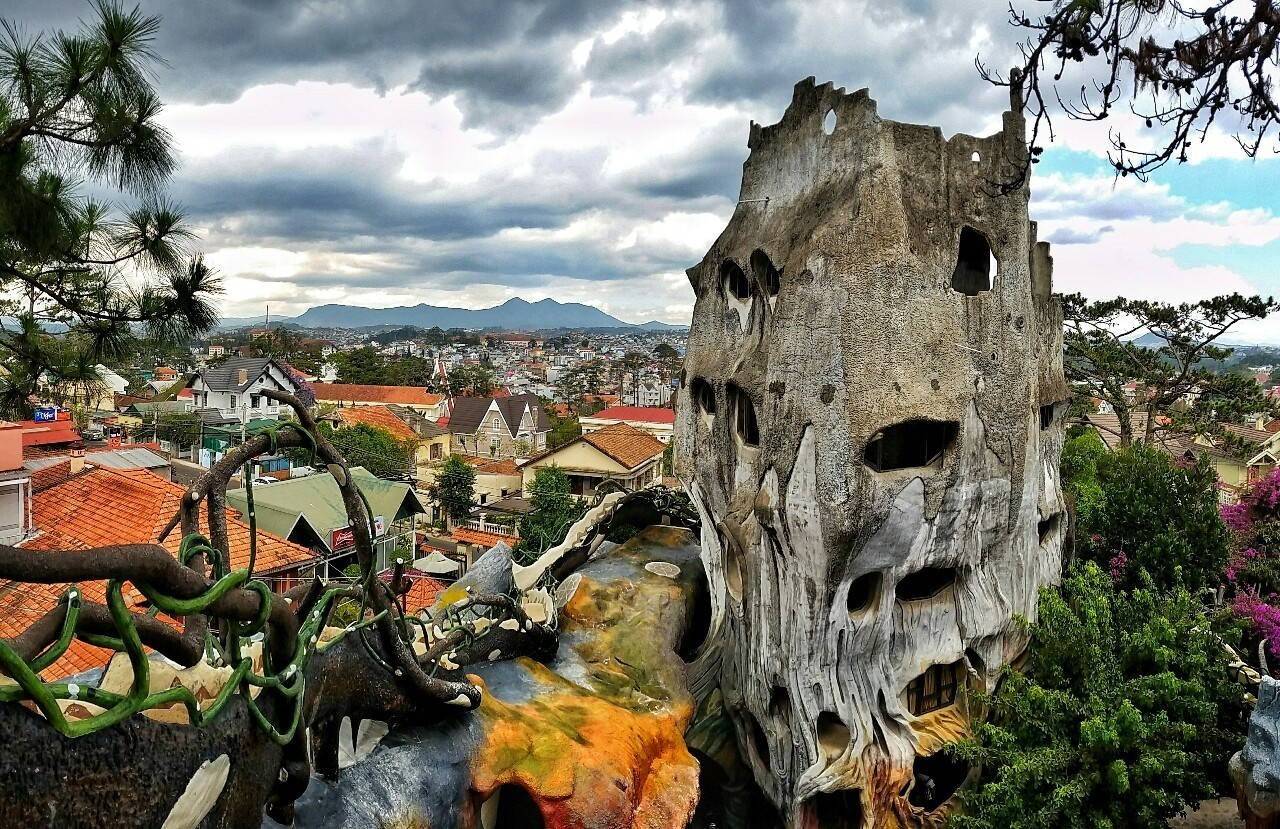 Also widely known as "Crazy House", this quirky five-storey guesthouse was built by Vietnamese architect Dang Viet Nga. The overall design resembles a giant tree with many decorations such as animals, mushrooms, spider webs and caves. Currently, there are ten themed rooms with each having an animal as its theme that also represents a nationality. For instance, the tiger room has a large tiger with glowing red eyes and it represents "the strengths of the Chinese", and the eagle room has a fireplace in the form of a giant eagle's egg and it is "big and strong" like the Americans.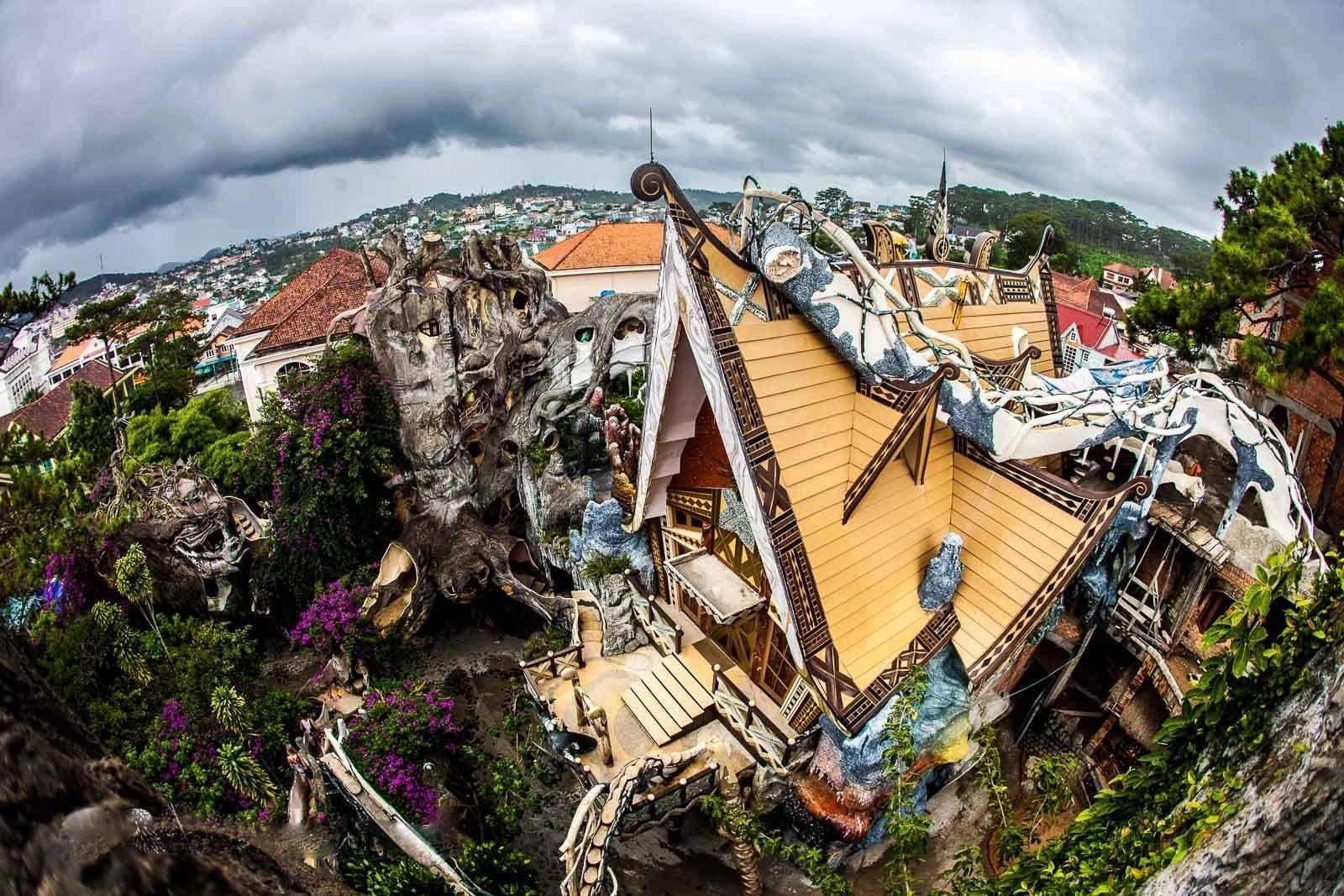 Da Lat Railway Station (Ga Da Lat)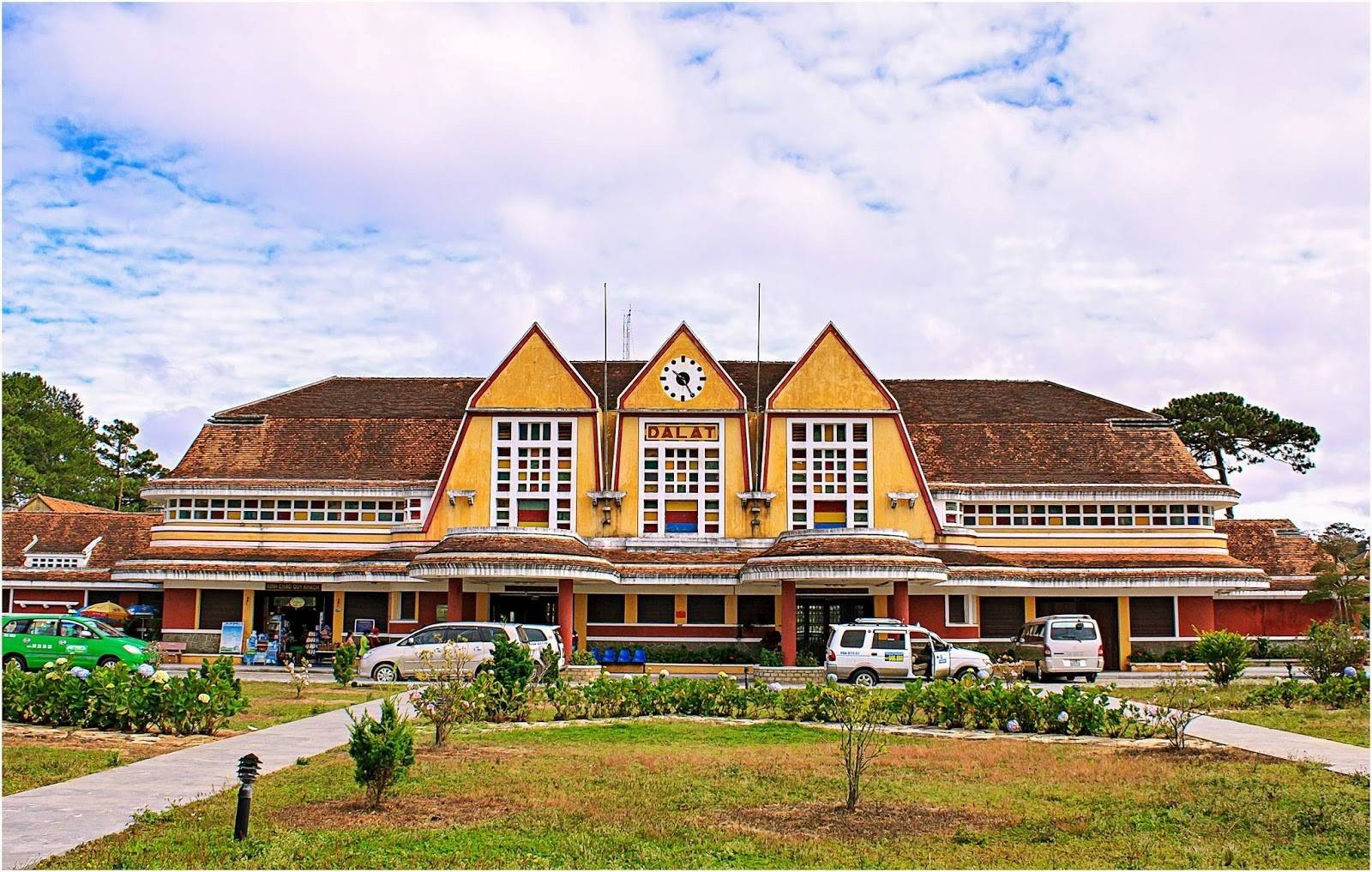 Regarded as one of the finest pieces of colonial engineering and architecture in Vietnam, the station was designed in Art Deco theme with elements of native Cao Nguyen communal houses from Vietnam's Central Highlands. The three high pointed roofs represent the three peaks of the iconic Lang Biang Mountain. Each roof contains a multicoloured glass window and the central roof has a huge clock. The station's unique design gained recognition as a national historical monument in 2001.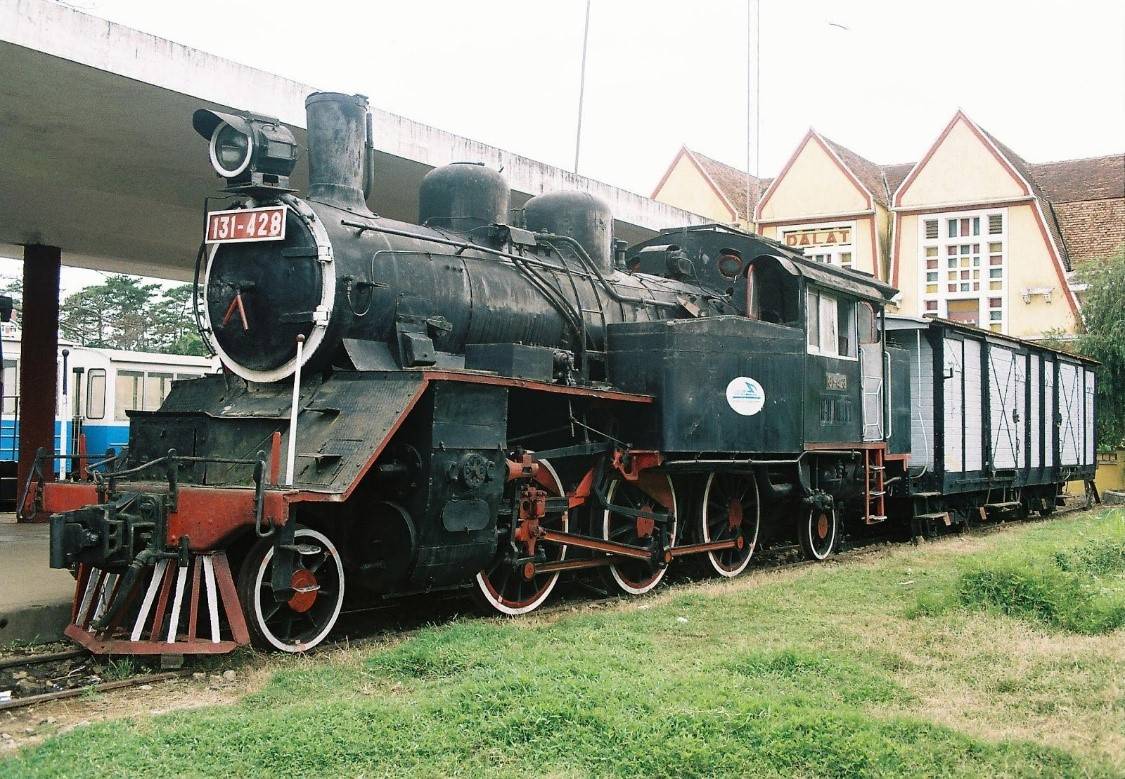 Image Credit: Source
Today, the train can take visitors via a 7km route to the nearby village of Trai Mat where they can experience the peaceful daily lifestyle of local people and also see the famous Linh Phuoc Pagoda.
Da Lat Flower Park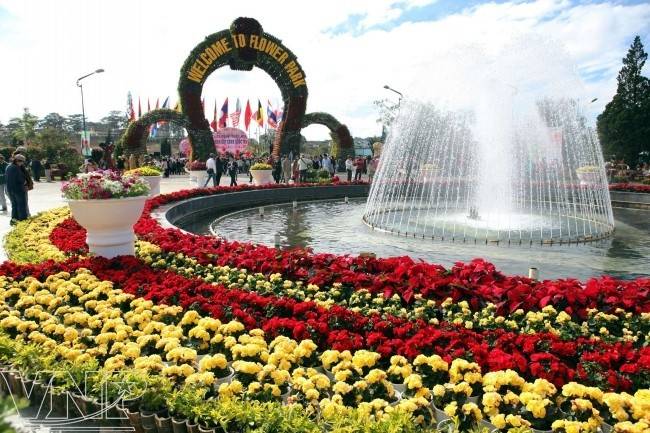 Image Credit: Source
A must-see in Da Lat, the "kingdom of flowers" is located about 2km from the city centre. You will be first greeted by a beautiful gate made of grass and flowers with the title 'Welcome to Flower Park' written in Vietnamese on the outside and in English on the inside of the park. Next, there will be many species of flowers to admire and other decorations, such as wooden huts, flower aisle, carriages and many others that are good for photo taking. It has the biggest selection of flowers in Da Lat and is especially appealing and attractive during the occasion of the annual Flower Festival in January.
Did you know?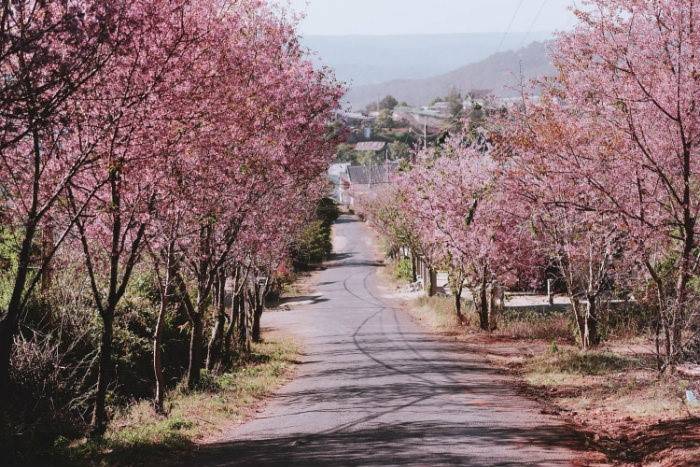 Image Credit: www.vietnamvisa-easy.com
You can see cherry blossoms in Da Lat during the Spring season. The flowers will be in their full bloom between January and March.
Around the city, there are more than 3,000 trees, most of which were planted around Xuan Huong Lake; Da Lat Maple Tourism Site; and downtown streets of Dong Da, Ba Thang Tu, Ho Tung Mau, Le Dai Hanh, Tran Hung Dao Street, Pho Duc Chinh and Tuong Pho. Though cherry trees on the streets are in full bloom, only 20 per cent of the trees at Tuyen Lam Lake are in full blossom. Tourists can take a cruise around the lake to admire the flowers.
Mui Ne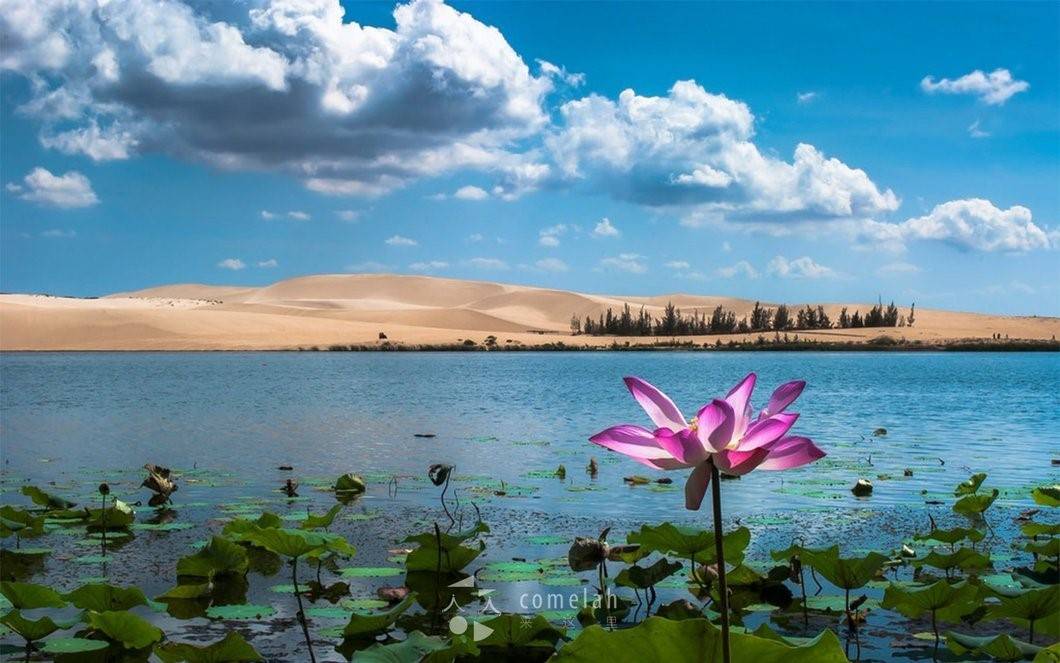 You don't have to travel to Egypt or the Middle East to see a desert. Mui Ne was an isolated shoreline where travellers used to camp on the sand. Times have changed, and it is now populated with more than a hundred beach resorts, restaurants, bars, shops and cafes. It is also famed for its White and Red Sand Dunes. You can choose to ride a quad bike over the sand dunes or slide down the sand dunes slopes with a surfboard.
White Sand Dunes (Doi Cat Trang)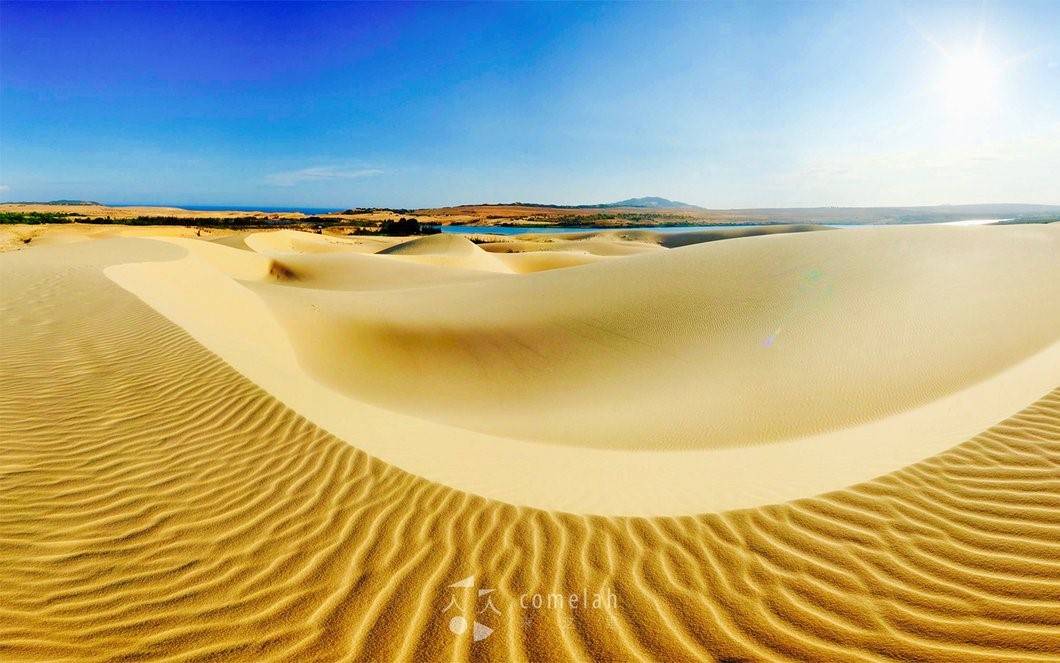 The view of this vast spread of white sand is no doubt very immaculate and breathtaking with oceanic winds sculpting the yellowish white sands into wonderful sahara-esque patterns. It can be accessed in one hour from the town centre and is great to sink your feet with the pretty view during dawn or dusk.
Red Sand Dunes (Doi Hong)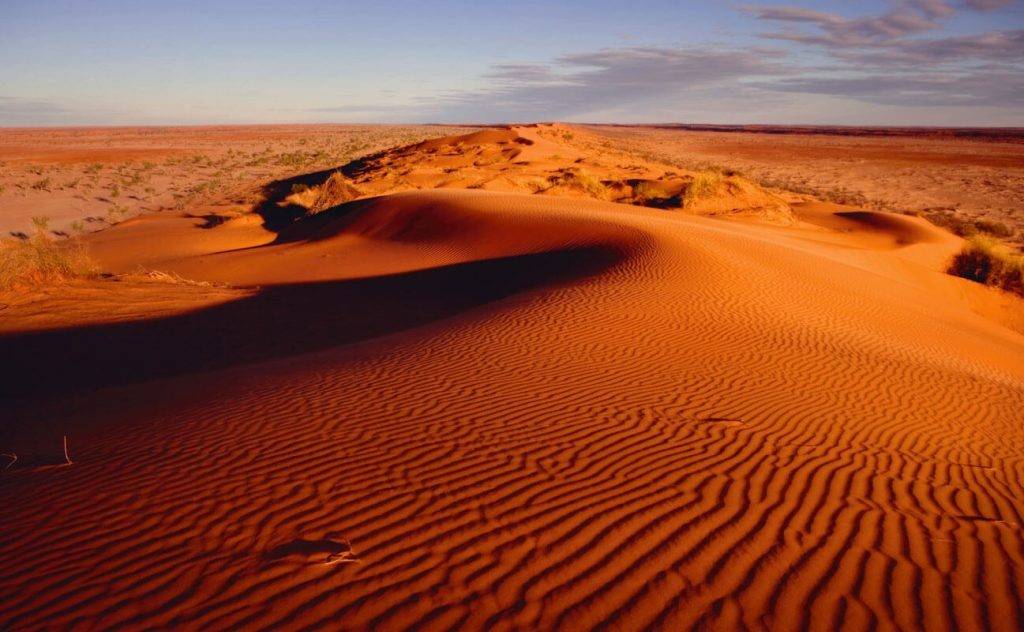 Image Credit: Source
Just 20 minutes from the town centre, this orangey-red sea of sand is easier to walk on foot as compared to the White Sand Dunes, and is a spectacular place to see the sunset too with sand dune tours available.
Fairy Spring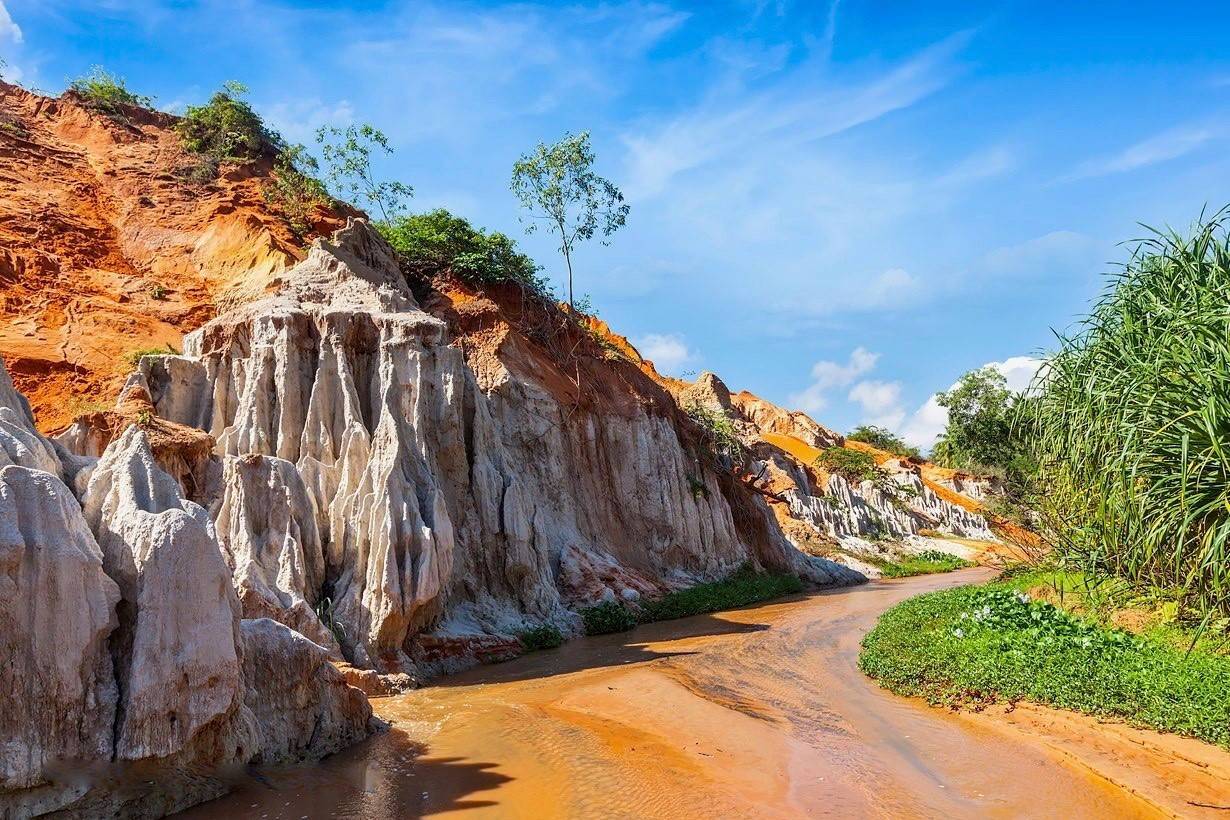 The ankle-deep stream is running through the middle of the red sand dunes with very soft red sands as the bottom. Flanked by beaches and fishing villages, the limestone formations surrounding the stream is gorgeous. The downside – no fairies spotted.
Ho Chi Minh City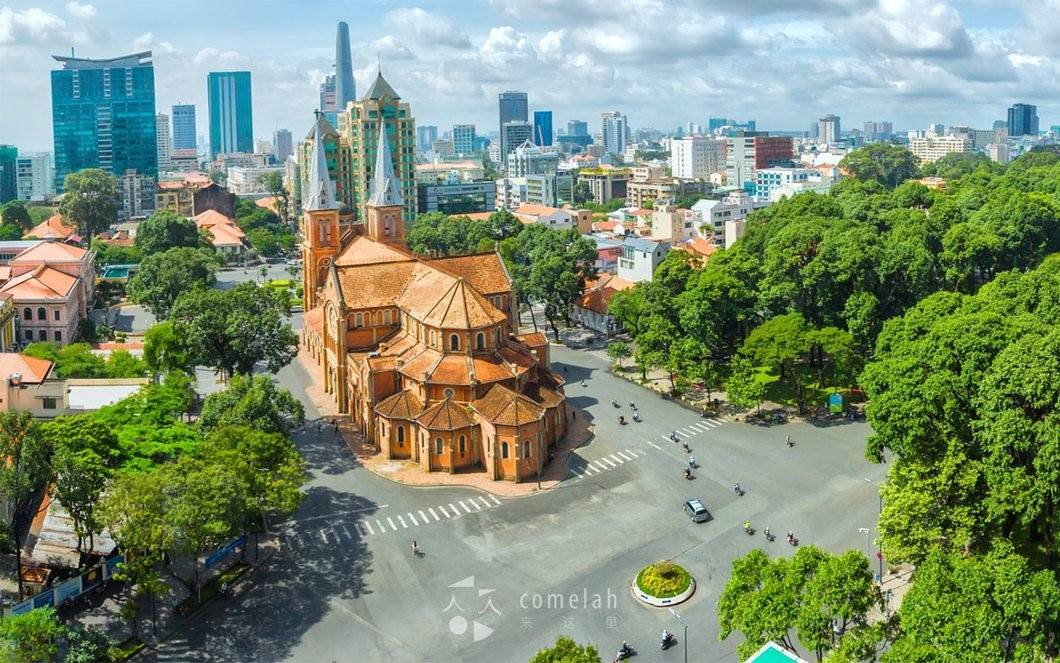 Following the fall of Saigon in 1975, the city was officially renamed Ho Chi Minh City after the Vietnamese Communist revolutionary leader Ho Chi Minh, who was also the first president of North Vietnam. Nevertheless, the old Saigon name is still used by both Vietnamese and foreigners on present day. This is the largest city in Vietnam and also one of the favourite tourist hotspots.
Reunification Palace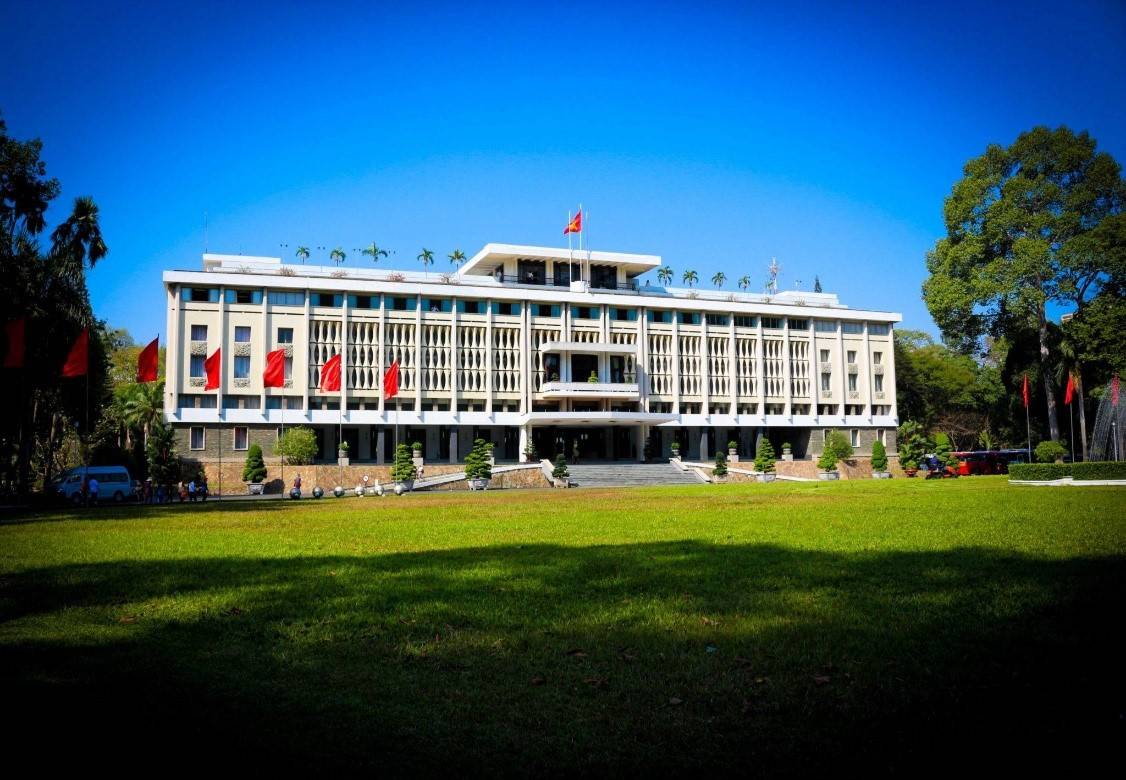 This ex-Presidential Palace belonging to the South Vietnam government until 1975 when the Vietnam War ended is one of the most famous buildings in Vietnam with a rich history dating back to 1873. Originally a French colonial headquarters, it underwent remedial works and a bombing in 1962 and is now just a fragment of the what the original Norodom Palace was. Today, it consists of a war room, a telecommunications centre, a command bunker, lush gardens, antique furniture and is a must-visit for tourists in Ho Chi Minh City.
War Remnants Museum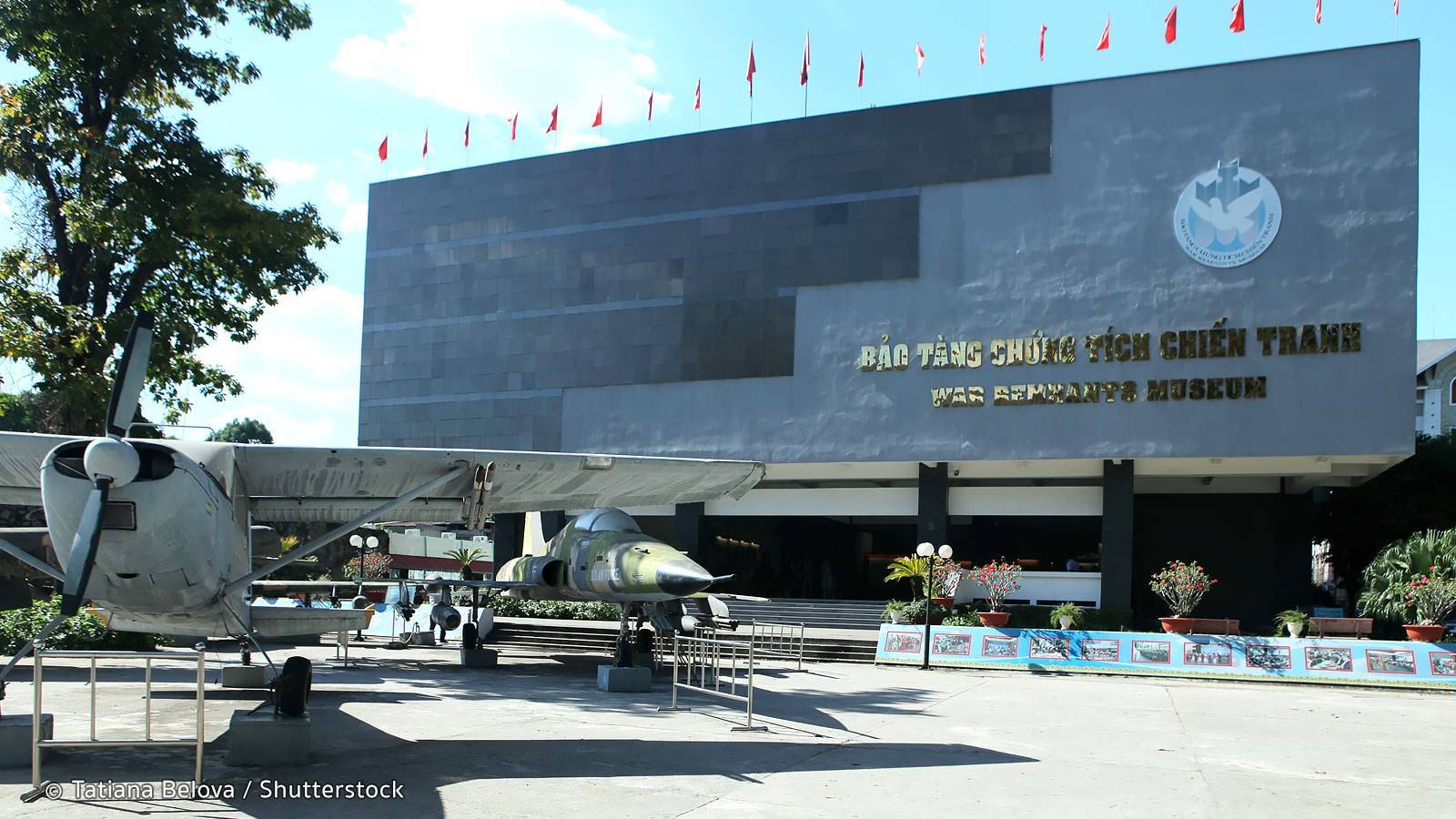 Image Credit: Tatiana Belova, Shutterstock
Once known as the 'Museum of American War Crimes', the War Remnants Museum first opened to the public in 1975 and is one of the most popular museums in Vietnam. While some may find this place disturbing, it is definitely an eye opener with informative and graphic displays. There are many war artefacts, photographs, posters, weapons of all sorts inside the museum, and real-life structures like armoured vehicles, artillery pieces, bombs and infantry weapons are on display outside.
Notre-Dame Cathedral Basilica of Saigon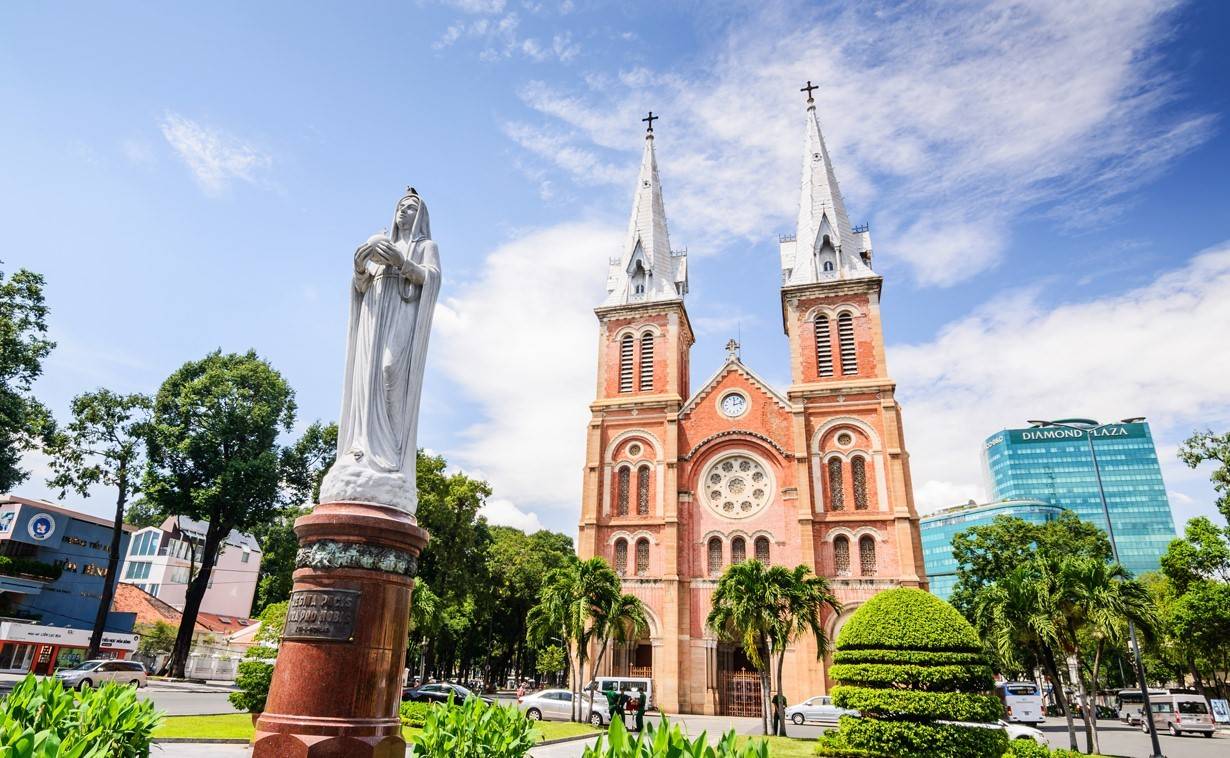 Image Credit: Hotels.com
Built on the site of what was a Vietnamese Pagoda which was abandoned during the war, the Notre-Dame Cathedral attracts many visitors and still serves as a religious institution for the local population. Measuring about 58 metres in height, its distinctive neo-Romanesque features include the red brick wall facade (imported from Marseille), two bell towers containing six bronze bells and the scared garden with the statue of Virgin Mary that was claimed to shed tears in 2005.
Saigon Central Post Office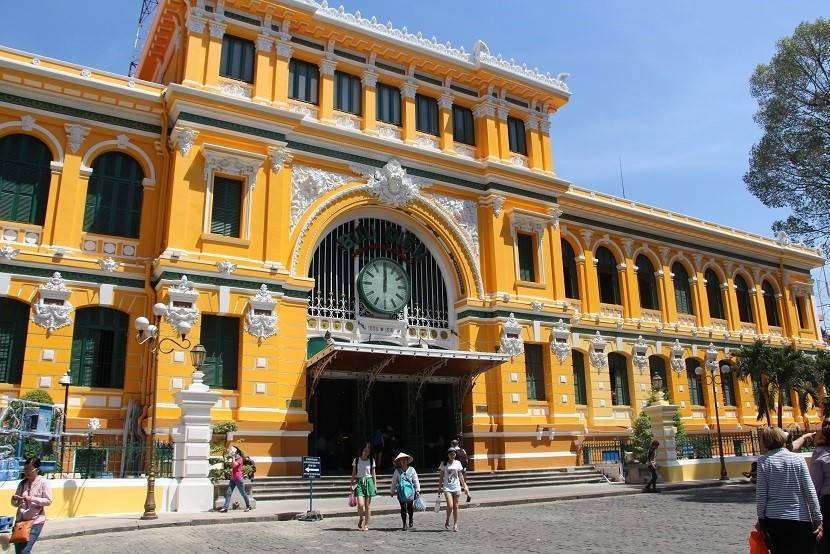 The central post office is not only a still-functioning post office, it is also a tourist attraction where many were fascinated by its majestic French colonial architecture. The intricately designed marble floors and antiquated telephone box booths will make you feel like being in a French railway station in the olden days, but the large portrait of Ho Chi Minh hanging high at the far end of the building will remind you that you are still very much in Vietnam.
Ben Thanh Market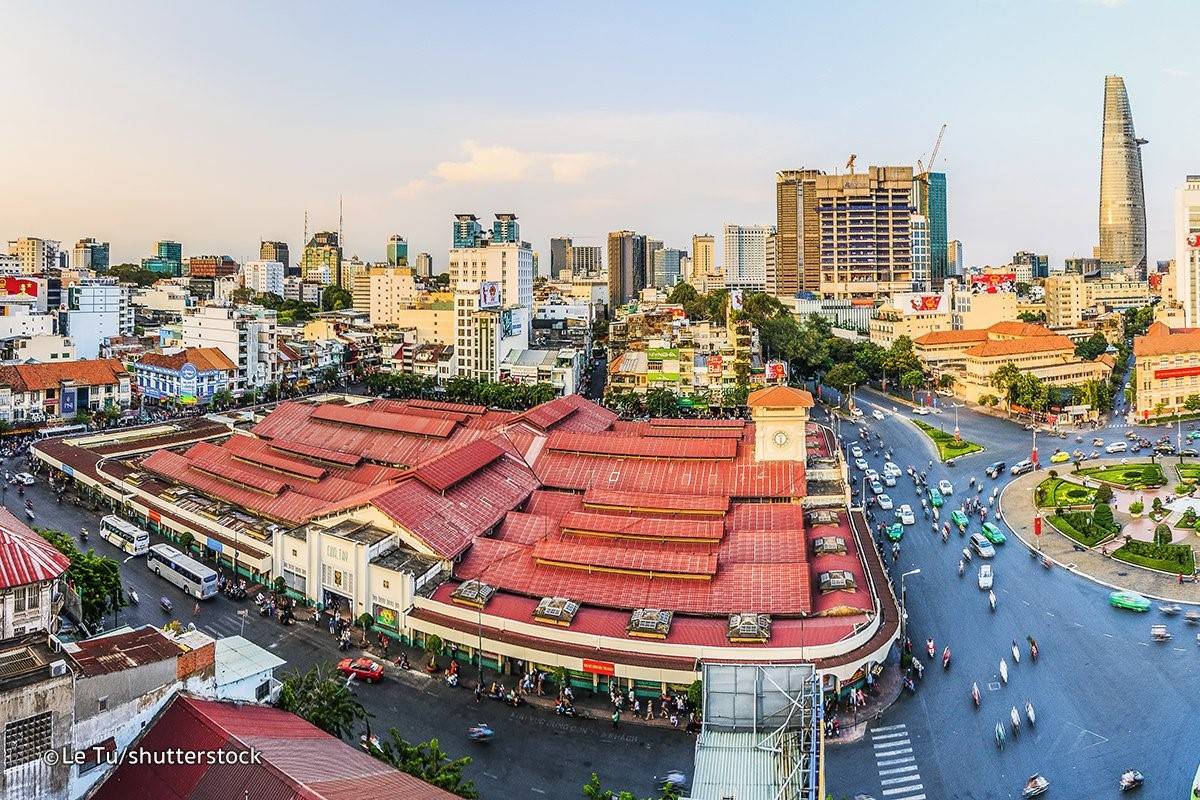 Image Credit: Le Tu, Shutterstock
The market is one of the earliest surviving structures in Saigon and is a great place to buy some local handicrafts, art pieces, branded goods, souvenirs. You can also get a taste of hawker-style Vietnamese cuisine and some cool drinks after some walking under the hot sun. It is a good experience to see the duel-existence between ancient and modern Saigon.
Nha Trang Bay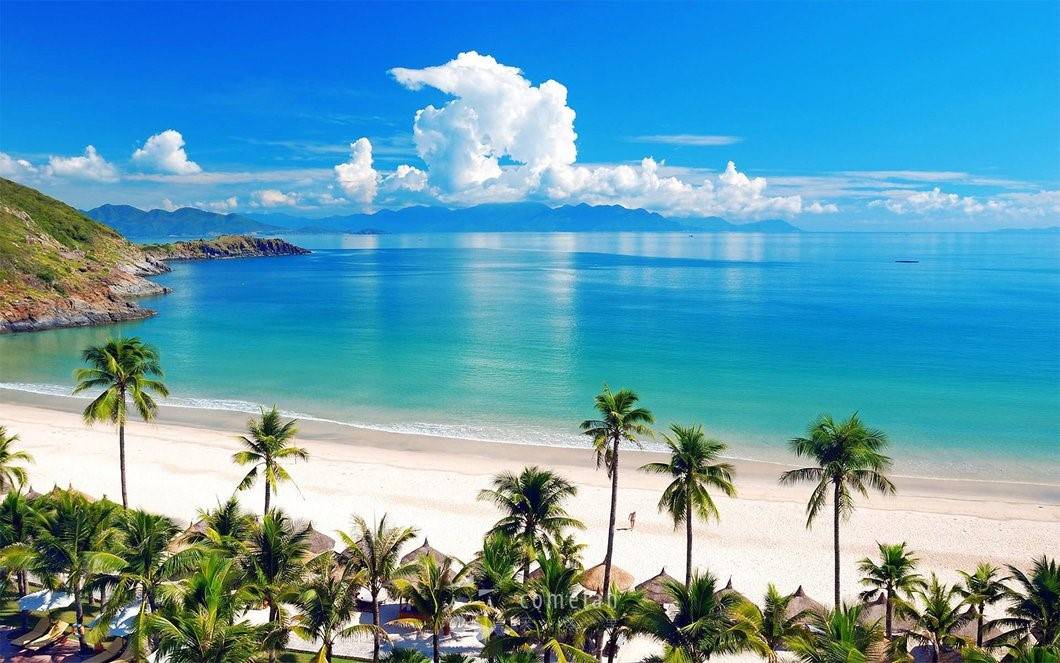 Nha Trang is one of the most important tourist hubs of Vietnam, due to its beaches with clean sand and the clear ocean water with mild temperatures all year round. It offers many beach activities like diving, kayaking, snorkelling and many others.
Vinpearl Amusement Park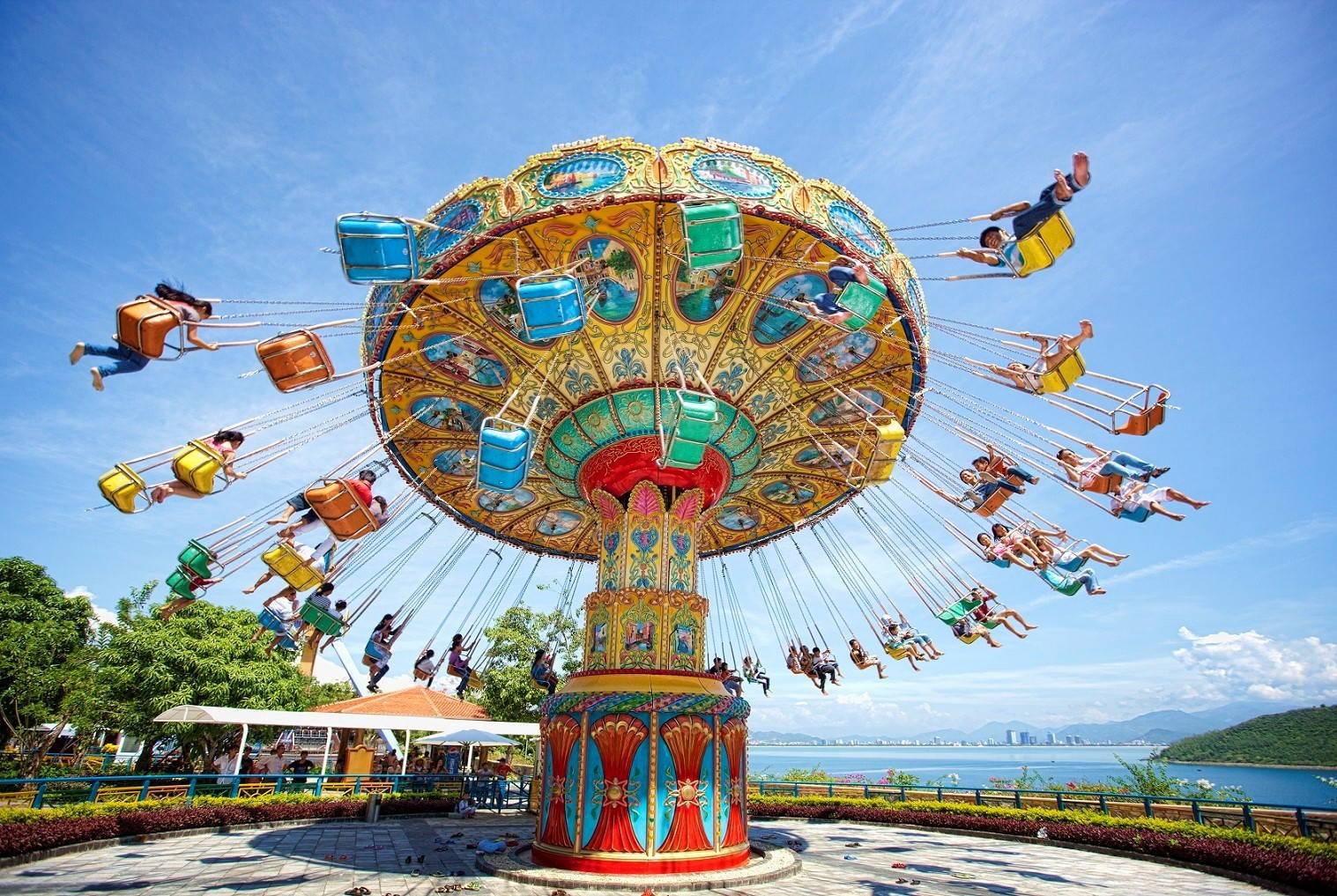 A large-scale theme park featuring water theme park attractions like water slides, aquarium pool, wave pool and regular theme park rides like the speedy roller coaster and gentle carousel rides. The park can be reached by a cable car that connects Nha Trang City to this island resort and it is also known as the world's longest over-water cable car at 3,320 metres long.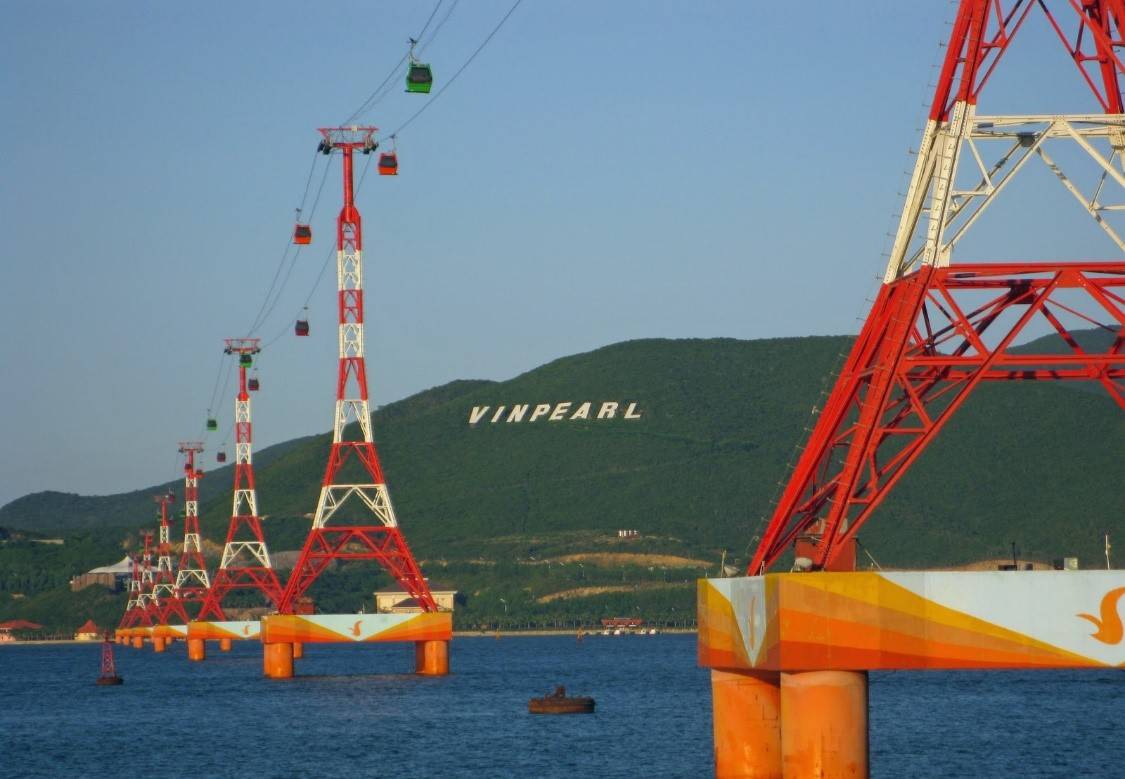 Image Credit: www.vietnamsunshinetravel.com
Long Son Pagoda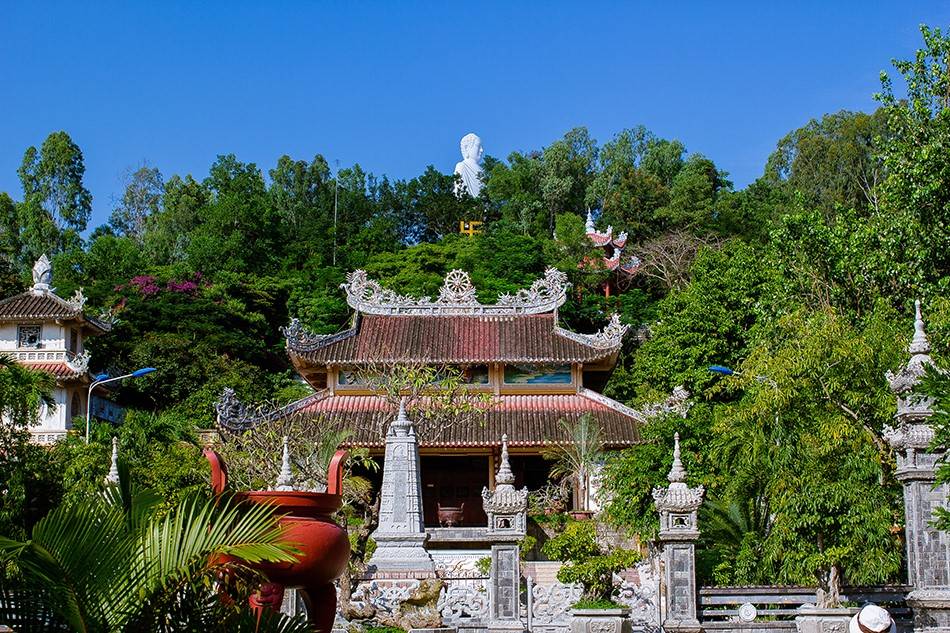 Image Credit: Source
Built during the 19th century and rebuilt several times over the years, this pagoda is among the most impressive sights in Nha Trang. It is located at the foot of Trai Thuy Mountain. From the entrance, there are stairs leading up to the main temple with roof decorated with mosaic dragons and a separate prayer hall, then up past a bell temple, a reclining Buddha and finally a large, white 14 metres Buddha statue.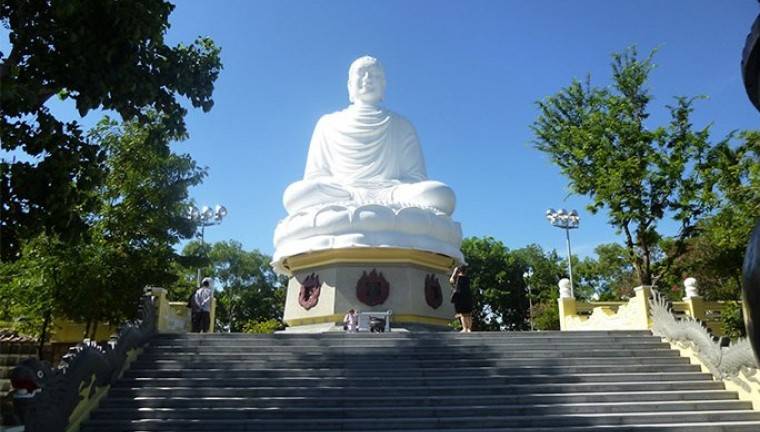 ---
Wait no more and join us on an exciting trip to South Vietnam with our awesome packages – 6D5N Southern Vietnam In-Depth Travel or 6D5N Southern Vietnam Luxury Tour. Share this now with your family and friends for an unforgettable experience. If you are travelling in a group of 4 or more, use the code VIETNAM200 for an instant $200 off your package.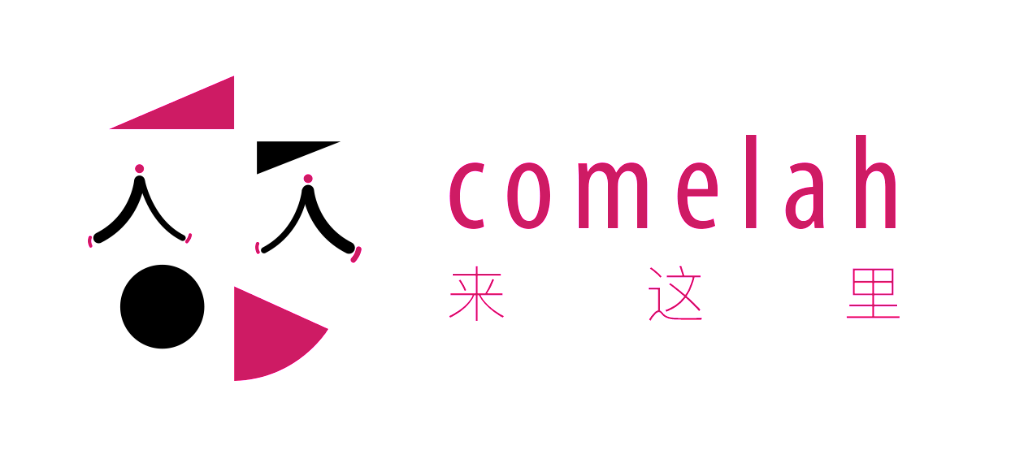 "comelah" is a popular travel booking website for Southeast Asia destinations. Based in Singapore, we believe that travel should start in our Southeast Asia neighborhood, where there is so much to explore and experience.
Email: cs@comelah.asia
Tel: (65) 8671 0532
WhatsApp: (65) 8671 0532
WeChat: tripsg

Address: 61 Ubi Rd 1 #03-08, Singapore (408727)

Opening Hour: 10 AM - 7 PM