6 Types of Female Friends You May Travel With
Exploring and Trekking Active Volcano - Mount Rinjani
---
Your lombok island tour won't be complete unless you've spent the time to climb Mount Rinjani – your time trekking the volcanoes of Bali will pale in comparison, and that's saying something.
Just a quick plane ride away, Mount Rinjani in Lombok is perfect for those who are looking for a multi-day adventure. You'll be spending a couple of nights camping in the mountains and being one with nature . Of course, the trek isn't actually that long. You can actually cut it shorter than the recommended three-days. But, they recommend it for some reason, and that's because of the Segara Anak crater lake and the nearby volcanic hot springs that's just waiting for you to dip into.
Here's a quick example of what a 4-day itinerary of Mount Rinjani looks like:
Day 1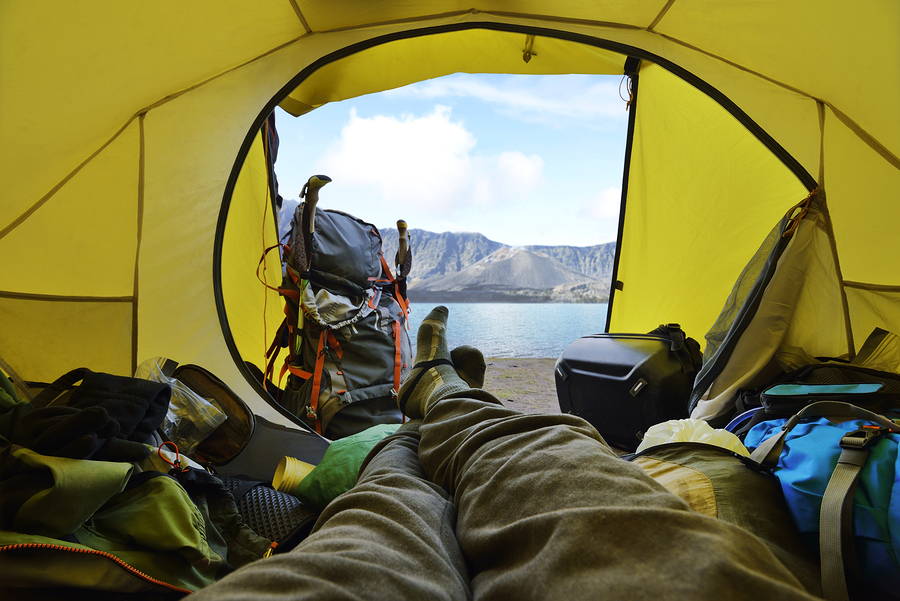 Day 1 starts early as you're often recommended to start early at 7 am. You start at the Rinjani Trek Centre, where you sign your forms and pay the entrance fee.
From there, you'll trek up the mountain for a two-hour trek to Post 1 for your first resting point. After two two-hour treks later, you'll eventually arrive at Post 3, where most stop to eat their lunch.
You'll want to reach Post 3 fast and have your lunch soon because after that, the climb is pretty steep and it'll take you roughly three hours to reach the Plawangan Sembalun Crater Rim, where you can finally put some of your things down, have dinner, and settle down for the night.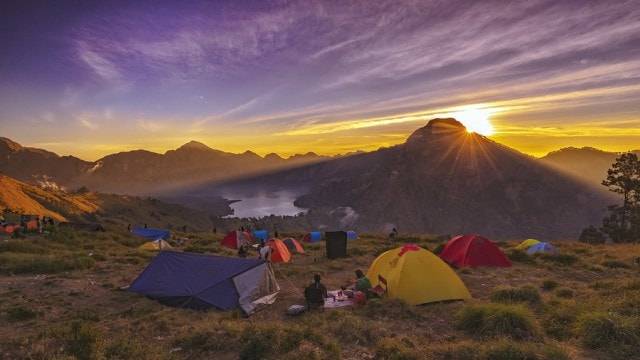 Day 2 starts even earlier as you wake up at dawn to try and beat the clock so you can view the sun rising from the summit of Mount Rinjani.
Most second day treks usually start at 3 am with a quick, small breakfast before embarking on another three-hour trek to the top – some even start earlier to make sure that you get to witness the magical sunrise over Mt Rinjani. If you make it to the top, you'll be treated to one of the most spectacular sunrises in the world.
Afterwards, you can rest for a while and then go back to the Plawangan Sembalun Crater Rim to reenergize yourself with a quick stop and preferably a heavy breakfast. From there, the trek usually takes you to the beautiful Lake Segara Anak, usually a three to four-hour downhill trek away.
You'll be staying there for the night, so there's absolutely no need to rush. Take your time having your meal and enjoy the hot springs nearby. From 4 pm onwards is where the magic happens, as you'll get a gorgeous view of the sun setting and the starry sky at night.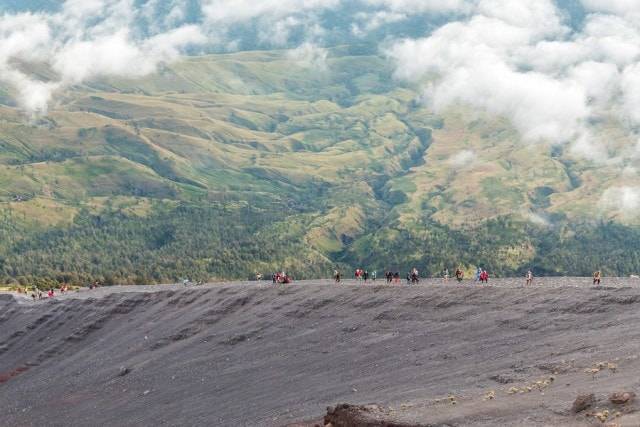 This is truly your day to relax, since you're only in for a light trek. Feel free to sleep in before hiking back up to the Plawangan Sembalun Crater Rim slightly later than usual.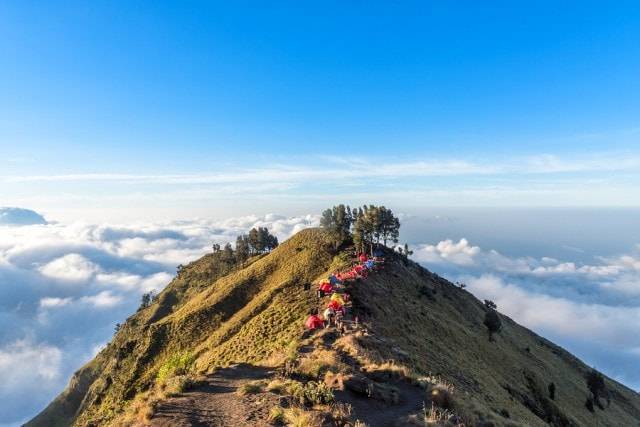 Once you've had enough time to rest, it's time to go back down after your final meal at the Plawangan Sembalun Crater Rim.
It'll take you around a five to six-hour trek downwards to get to Senaru, where you can feast your eyes on the twin waterfalls Sendang Gile and Tiu Kelep.
After visiting, you can head on over to the Teluk Nara Port, which is nearly two hours away, and then take a 10-minute boat ride to spend a night on the island of Gili Trawangan where you can, once again, kick back and relax.
That's pretty much it. What you do after you wake up mainly depends on you or what's part of your travel agency in Singapore has arranged. Although, if I may suggest, you may want to stay in gili island   for a while to see what kind of sea life call Indonesia home, before you go and head on over back to the airport at the mainland of Lombok.