6 Types of Female Friends You May Travel With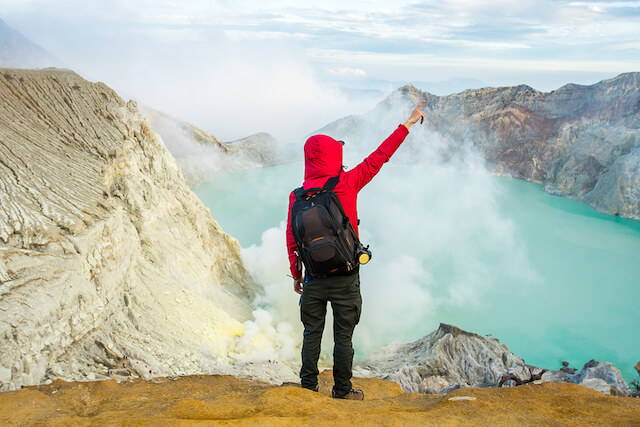 Mount Ijen is one of the most stunning volcanoes on Earth, displaying the magnificent turquoise acidic lake that's 1 kilometre wide. It is undoubtedly a destination worth adding to your bucket list.
The sublime view and novel experience from climbing the volcano is not one that's simple and straightforward. Mount Ijen, as beautiful as it is, possesses several risks. Thus, you will need to plan thoroughly to prevent several mishaps in your journey. It starts from getting the right Ijen tour package and a competent guide to bring you around. In fact, here are a few things you might want to take into consideration and include when planning your itinerary.
Mount Ijen's Temperature
Even though Mount Ijen is located in Indonesia, a Southeast Asian country located right smack on the equator, you may be surprised to know that it's not humid nor is it hot. Like any other mountains and volcanoes, the temperature dips to an average of 17 Degrees Celsius in the day and may reach as low as 5 Degrees Celsius at night. Thus, you need to ensure that your body is sufficiently layered to keep the cold out. Ensure that your clothes are made out of fabrics that keep sweat away from the body. Materials such as cotton will retain your sweat and which will do you more harm than good, especially when your body is trying to keep warm. Your hike may easily be an hour trip and you will need to be fully padded throughout the climb.
The Sulfur Gas
Unfortunately, the crater lake is also the site of a sulfur mining operation. Due to the high concentration of sulfuric acid, the pH level of the water can reach up to 0.13. The mountain also produces sulfuric gas, which contributes to the blue hue of the blue fire crater. It is thus imperative that you have a filtration mask to shield you from the toxic gas. You can rent them at Ijen Crater's parking lot for 40,000 RP.
Mount Ijen's Climb
The trail, from the trailhead to the crater rim, features an upslope dirt road. The climb itself is arguably doable and is relatively safe. However, nearing the crater, the trail gets steeper and rocky. This part of the path is highly precarious and you're advised to be careful.
Check Your Accommodation
After a tiring trip, you'd want to rest up and sit with the recollection of beautiful scenery for a few moments. Thus, finding the right resort or hotel is key. Opt for accommodations that are close to the sites you wish to visit. Remember to check the rates and compare before making a decision. Watch out for offers and special packages that will ultimately save you a lot of money.
Conclusion
Sunrises at the Ijen crater are one of a kind. Ethereal and sublime, it is a scenery that you will definitely bring back with you after the hike. The turquoise lake is also another one of Nature's gift and it'd be a pity not to witness these two picturesque natural occurrences. What are you waiting for? Book a short trip to Ijen now!