6 Types of Female Friends You May Travel With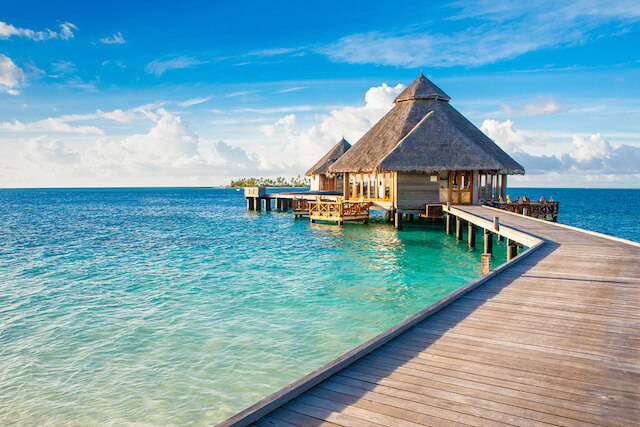 Like all vacations, it's imperative to figure out your budget for your trip to the Maldives. Whilst the Maldives is every couple's ideal romantic getaway, the experience may sour when you realise that the trip is surprisingly a luxurious one. With their white sandy beaches and crystal-clear water, Maldives is one of the most stunning vacation destinations. That said, ensure that you've budgeted enough, lest you leave feeling unsatisfied. We've highlighted a few items with costs that may blindside you.
Airport Transfer May Be Costlier Than Your Flight
Often overlooked by many tourists, the airport transfer costs may take you by surprise. Most visitors will arrive at the capital of Maldives, Malé, and most hotel rates don't include the transfer cost. You'd have to book your own transport and the main modes of transportation are speedboat transfer and seaplane transfer.
As the cheaper option between the two, the cost of speedboat transfers ranges from US$50 to US$200 per pax return. Usually, hotels that are located near Malé will arrange speedboat transfers for you, and it may even be deemed compulsory.
For hotels that located further, you'd have to take the seaplane. These transfers are expensive, ranging anywhere from US$350 to US$450 per pax return! If you're hoping to head down to the Maldives with your partner for a short trip, remember to pocket extra, especially if the hotel rates don't include any transfer cost.
Difference Between Private And Residential Islands
You'd realise that there are two different types of islands – private and residential. It goes without saying that accommodation on these two islands is vastly different. If you're staying in a private hotel on a private island, the hotel rates will undoubtedly be costly. Including the airport transfer, we're looking at an average of US$2000, for a 4 days stay.
Of course, if you're opting to stay at a residential lodge, it will be significantly cheaper. That said, you would need to arrange sightseeing trips, which will add to your costs.
Half-Board, Full Board And All Inclusive
If you've opted for private hotels, the next step is to figure out whether the hotel is half board, full board or all-inclusive. Not only is it expensive, but there's also not many choices, should you wish to dine. More often than not, you'd find yourself dining at your hotel most of the time. The type of room rate will indicate the meals that are covered by the hotels. Breakfast and dinner are included for half board room rates. Full board room rates will include breakfast, lunch and dinner. Those who opted all-inclusive will enjoy breakfast, lunch, dinner and beverages.
Leave Some Room For Extra Activities
Spending your entire trip on the beach may get dull really quickly. Unless you've included activities such as snorkelling or shark watching in your itinerary, be prepared to fork out more. If your hotel is one of those that are not located near a lagoon, you'd need to spend more on these activities.
Conclusion
Whilst it is undoubtedly, an expensive trip, but it does not negate the fact that this stunning country is worth visiting! Always take note of the budget for your itinerary and bring extra cash with you. There are also cheap Maldives holiday packages you may want to consider, if you wish to save some cash.