6 Types of Female Friends You May Travel With
Lesser-Known Indonesian Islands That Are Worth Checking Out
---
For those who love the laidback vibe of an island getaway, Indonesia has to be the best place to be.
As the largest archipelago nation in the world, Indonesia offers travellers a myriad of options when it comes to holiday islands. The best thing is, each of these islands has their unique charms, from water sports to marine life, and the type of landscape you will see. Of course, a popular choice is Bali – known for its luxurious resorts and array of beach activities. However, if you want to check out the hidden gems of Indonesia, we've got the list for you!
Lombok Island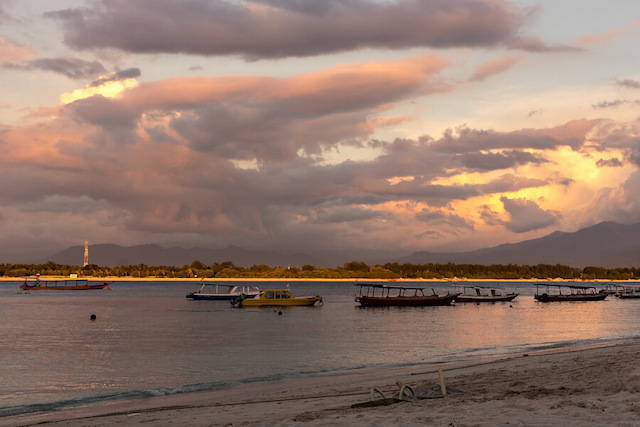 Lombok is a beach haven in Indonesia. It is growing in popularity as a tourist destination due to its dreamy shores, relaxing resorts, and exciting water sports. The hospitality of the locals will have you feeling right at home on this island.
You can choose to suntan your days away at the popular Kuta Beach. Another option is Mawum, a quiet beach tucked away with pristine white sand. If you're feeling a tad more adventurous, Merese Hill offers an easy trek which rewards you with beautiful sunset views.
Gili IslandS
Technically not one, but three islands, Gili Islands are found off the coast of Lombok – meaning that you can visit Lombok and Gili Islands in the same trip! The islands are popular as diving spots, where travellers can swim alongside sea turtles and colourful fishes. If you're up for the challenge, you can also try your hands at surfing the breaks here.
Apart from the water sports, Gili Islands feature attractions like coconut groves and a turtle sanctuary for your exploration. The nice thing about Gili Islands is that it is less crowded with tourists, so on a good day, you can enjoy a great deal of peace and quiet at this idyllic island destination.
Komodo Island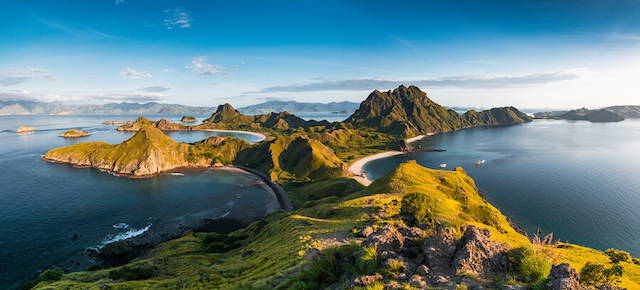 If Komodo rings a bell, that's because it's the home to the massive lizards, the Komodo dragons. Located off Flores Island in Indonesia, the island is also a favourite amongst tourists for its unique natural attractions. Near to Komodo are several smaller islands that are frequently visited together via a boat tour.
At Kalong Island, you can catch the sight of thousands of bats flying across the sky at sunset time. There is also the famous Pink Beach, which visitors love for the fascinating view of its salmon-hued shoreline.
Belitung Island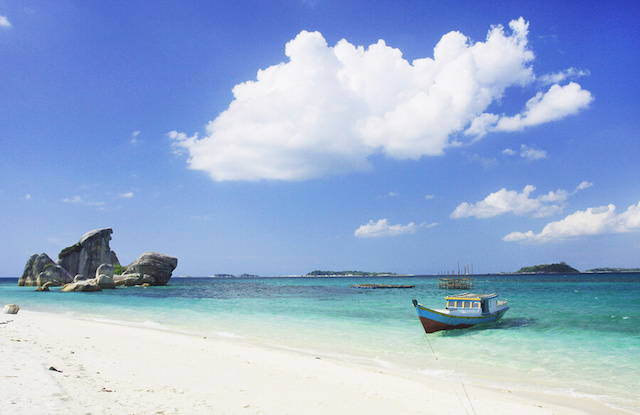 Belitung is a beautiful island paradise which forms part of the Bangka-Belitung island province. The iconic feature of the islands at Belitung are the massive granite boulders that line the shores. If you take a boat tour around the various islands, you will get to view the different rock formations. The islands are also great for snorkelling and kayaking, so get ready to explore the waters!
Further inland of Belitung lies a kaolin mining site, the Danau Kaolin. Glimmering white mounds present a stark contrast to the radiant blue lake, creating a sight to behold and countless awesome photo opportunities.
Indeed, Indonesia is home to some of the most fantastic island destinations! If you're wondering how you can get there, you'll be stoked to know we have some tours to these islands. Pack your bags and sail away for a Belitung Island tour, or travel to Lombok in our Lombok Island tour package.