6 Types of Female Friends You May Travel With
Lombok Island: The Best Time & Destinations to Visit
---
The perfect extension for anyone looking for an Indonesia Bali honeymoon tour package , the Lombok Island in Indonesia's Nusa Tenggara Province is a must-visit for anyone who's looking for some additional R and R and extend their vacation to an area that's just as nice as its sister tour, the Balitung Island Tour , and also the world-famous Island province of Bali.
Unfortunately, because you probably don't have forever to spend on such a magnificent island and will likely want to plan things out way ahead of time, below, you'll find information on the best places to go in Lombok Island and when.
Best Time to Visit: End of May until End of September
First things first, you can visit Lombok Island anytime. However, peak seasons usually are from the end of May until the end of September, as these are the absolute best times of the year to enjoy the islands when the sun is shining every day and very few rain showers to worry about if any at all.
Keep in mind that this is also the so-called peak season. Expect Hotel and Flight prices to be at their peak as well. So, make sure to plan ahead and book in advance!
Don't be Afraid to Visit During the Rainy Season
Most will recommend avoiding visiting Lombok Island from November to February because of then near-daily rains. But, don't let that deter you. The rain is very rarely hard, often lasting only for an hour or two. Not only that, but the mountains and landscapes will be much more beautiful to look at during the rainy season because they'll be a shade of bright green.
Besides, the daily rain isn't that big of a problem. You can actually plan around it. Like, for example, it very rarely rains in the morning, so if you plan your day trips very early in the morning and stay indoors sometime late in the afternoon, you can still enjoy everything as it would normally be.
Besides, another benefit of visiting during the rainy season is that hotel and accommodation prices will be much lower than usual.
To be fair, you have a number of beaches to choose from in Lombok Island, and each one will make your trip worth it. But, if you want a truly unique experience, the Tangsi Beach should be part of your itinerary if not on top of it.
The Tangsi Beach is one of only two pink beaches in all of Indonesia. There, you can enjoy picturesque views while walking through the powdery soft, but oddly-hued sands. Of course, snorkelling is a given. You can also head out to the nearby sheltered bay by canoe if you're up for some adventure.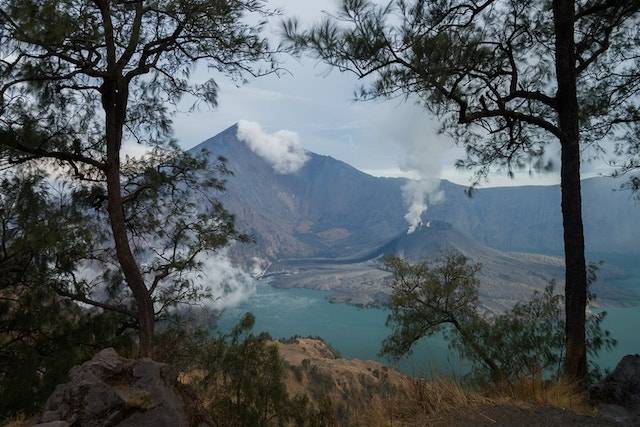 The second-highest mountain in all of Indonesia that's also an active volcano.
The hike to its summit will take multiple days but is well worth the effort. However, if you're not one for long hikes, the Bukit Pergasingan is a nice alternative. It's a hill that looks onto the mountain and allows you to enjoy a good view of the fields below.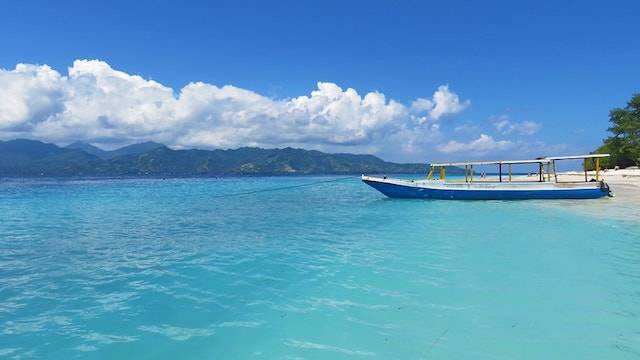 Each of the three islands offers something unique and different, from nightlife to diving spots and aquatic life, making it extremely important to make island-hopping in the Gili Islands a part of your trip.
Lombok is an excellent year-round destination, and there are plenty more places to visit there than what's listed above.
What's important is that you make visiting the Lombok Island a part of your Indonesia Bali honeymoon tour package because it's something that you surely will not regret.