6 Types of Female Friends You May Travel With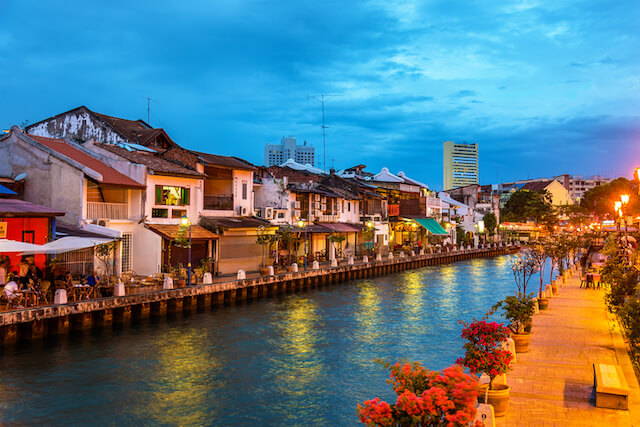 Do you wish to decompress and spend your time away from the hustle and bustle but dread the long travel? You don't need to look far! Our neighbouring country has several vacation spots that are only a stone's throw away. Malacca is one of Malaysia's many prime holiday destinations that have garnered the interest of local and foreign tourists. It is a short trip from Singapore, an average 4-hour drive, and it is also not far from the capital, Kuala Lumpur. Outside of their well-known rustic charm, this state has a lot to offer! Check out some of the activities below to be convinced that Malacca is worth your time.
Take Part in Malacca's Best Food Trails
Who does not love to eat good food? Malacca boasts a diverse and rich food scene that features their rendition of local and international cuisines. This reason alone has attracted many tourists. The best part of Malacca's cuisines is their affordability and you will not need to spend a lot to enjoy a decent meal. You can head down to their restaurants or give their irresistible street foods a try.
A popular novelty dish, Chicken Rice Balls, has gained its well-deserved attention. For those who are not familiar with the dish, it is essentially fragrant chicken rice moulded into a ball. This dish balances the oiliness, subtle hints of garlic and shallots to give your tastebuds a tantalising dance.
A street food you shouldn't miss out is Jonker Street's Candied Fruit. Each stick has skewered fresh fruits that are coated in sweet syrup. They are a must-try for those who have a hard time satiating their sweet tooth.
A Feast For Your Eyes
Malacca has something to offer to every art lovers out there. They have streets that are decorated with beautifully-painted murals that run along the public path along both sides of the Malacca river. Even though they are less well-known compared to George Town, Malacca is home to a wealth of delightful artworks. Since the city centre isn't very big, you can afford to take your own sweet time and meander down the back-alleys to surprise yourself with a highly decorative art piece that captures the essence of Malacca. You can also opt for a river cruise and catch the beautiful sunset if you go for the evening slot.
Stock on your History Knowledge
For history enthusiasts, there is something for you as well! Malacca is not dubbed as Malaysia's Historic State for no reason. This state houses several museums that go deep into the history of the communities living in Malacca.
For instance, consider going to the famous The Baba & Nyonya Heritage Museum. This world UNESCO Site delves into the Peranakan heritage and will give you an insight into the rich traditions of a Chinese-Malay family.
Malacca as a Stop Gap
It may not be a significant aspect but some tourists consider accessibility when planning a trip. Malacca is a fantastic stop-gap if you wish to travel to the other parts of Malaysia. Only a 2 hours drive away from Kuala Lumpur and 1-hour drive from Muar, you can afford to spend a few days at Malacca before bouncing to another popular touristic state.
Even though its city centre may be small, we advise you to spend more than just a day to immerse yourself in Malacca's culture and tradition. If you're working with a tight schedule, you need to be wise with your time and prioritise specific locations. You can come up with your own itinerary or consider engaging with a travel agency in Singapore and opt for their Malacca travel tour package. Allow Malacca to completely sweep off your feet!