6 Types of Female Friends You May Travel With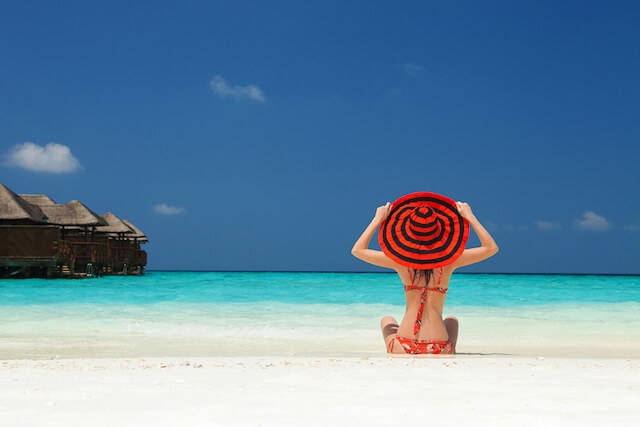 One of the challenges when planning for a vacation is setting a budget and sticking to it. The concept of saving while on a trip is a concept that many can grasp but have a hard time executing. This is especially so if your vacation destination is a high-end one. Holiday spots like the Maldives are known for their pricey accommodations and activities. However, we've seen holiday alternatives and affordable packages to cater to a broader group of people. If you are one of those who wish to enjoy fantastic savings, you can opt for either a cheap Maldives holiday package or take up a few easy saving tips. Apart from not giving in to your impulse, you may want to look at the several steps we've gathered, to save a substantial amount of money even when having fun!
Off-Peak Season Travels
To save a significant amount of money, you may want to start with the essential spending: flight tickets. Get the best deal when you travel during the off-peak season. While the Maldives don't experience the four seasons, they still have their dry and wet seasons. Most tourists will travel to Maldives from November to April to enjoy the lovely warm temperate climate. Because of their sought-after dry weather, their peak season tends to be from December to March. Avoid this period and opt for either a November or April booking. If you want to save even more, you may want to book a flight to the Maldives during the wet monsoonal seasons and brave any rainfall.
Optimise On Deals
Travelling is made easier with the double bookings of both flight and accommodations. However, you may want to consider separating these two bookings as you may stumble onto offers for either hotel bookings or flights, and if you're really lucky, both! The optimal time to book the various elements of your trip happens at separate times. For instance, flight tickets are cheaper the earlier you book them but hotel prices tend to drop the longer you wait. Booking them together might cause you to miss these deals to save extra cash. We advise you to book your flights six to seven weeks ahead and wait much closer to the upcoming travel dates before booking your accommodation.
Importance of All-Inclusive Packages
There are several resorts and villas on the island and it may be rather overwhelming to figure out which to spend your nights in. However, don't jump the gun and book your stay in the cheapest villa you see! Ensure that you pick one that has an all-inclusive package that comes with not only accommodation but food and other services that will make your stay worthwhile. This will allow you to spend less money and time trying to find food and other services you can find at your accommodation.
The Ideal Travel Agent
Sadly, not all agents are honest and righteous. Some travel agents are fraudulent so that they can make huge returns with their itinerary arrangements. It is utmost crucial that you find a travel agency that is both reliable and honest. Don't just look at one with the best offers but guarantee their credibility by looking at their reviews, if they have any. Take your time and analyse not only the different deals online but look at their credibility and ensure that their professional services cater to your needs.
There are, of course, several other ways to save money during your trips. Simple methods include the preference of walking over taking any modes of transport and limiting your trips to fancy restaurants. Such decision making will limit your options but it depends on how far you're willing to go to save money. Otherwise, you may consider other vacation destinations. Instead of selecting a Maldives tour package for a honeymoon getaway, why not consider a Bali honeymoon tour package instead? Weigh your options carefully and decide from there!