6 Types of Female Friends You May Travel With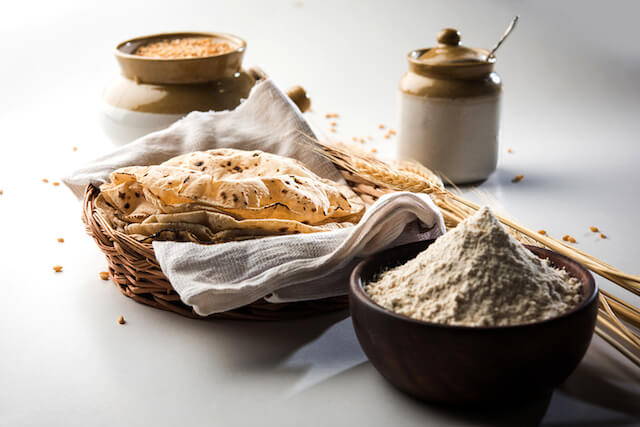 Visiting the Maldives island and trying their dishes can lead to a whole untapped paradise. From the crystal-clear waters of the Indian Ocean to the endless sea atolls, food is what you'll be craving to have after all. The Maldivian foods are light, full of clarity and spice, fresh and full of life, which makes the entire experience incredible. Native chefs, experienced to the core, make incredible dishes blended with an array of spices that would make you return to the Maldives over and over again.
To get your mouth watering, here are all the dishes you should try in Maldives.
Boshi Mashuni
Boshi mashuni is a combination of shredded and blanched banana flowers that fall somewhere between salad and salsa. It forms a right combination with lime, Maldivian regular chilly, hot with onion, some curry leaves, cumin, and turmeric. It's also packed with nutrients that blow away your experience in the gorgeous Maldivian climate.
Huni Roshi (Chapatti Bread)
Huni Roshi is a slice of bread flanked with some coconut chip and fried until they are soft and chewy on the outside. Considering the proximity of the Maldives to Sri Lanka where the chapatti bread is a staple, it's only reasonable that the Maldives has their version of this delicacy. The coconut crisps, alongside other spices, add a gentle texture and an incredible flavour to this well-rounded experience.
Bis Keemiya (Samosa)
Samosas are impressive treats for everyone. They're also pretty easy to prepare, and the Maldivian chefs elevate this tastiness to a new level. Stuffed with gently steamed cabbages, some onions, spices, and light pastry along with boiled eggs, the samosas are incredibly chewy. For such a tasty recipe, it often goes unnoticed how easy it is to prepare them, but the tastiness and delight that comes with the samosas are incredibly breathtaking.
Garudhiya (Fish Soup)
If you love dashi or miso, giving this recipe a try is a must. The garudhiya recipe is a combination of traditional Maldivian fish soup blended with citrus and fruits, which provides an incredible umami flavour to the soup. Some fish cubes are cooked up with water, and a combination of curry leaves, garlic, chilli, and the entire mixture then seasoned with some lime and fried onions. This magical dish with a straightforward recipe is an ideal Maldives tour package from Singapore for a winter-warmer in the Maldivian Islands.
Saagu Bondibai (Sago Pudding)
The last time you might have heard the Saagu dish could be in the 20th century. As ancient as the dish sounds, they are derived from the tropical palms and one of the favourite recipes of the Maldivian people. As soon as you try this dish, you'll appreciate why it's incredibly popular among the Maldivian people. Blended with coconut milk, condensed milk with some fragments of the rose, saagu bondibai is a dessert you would want to have a bucket-full when you're in solitude. Trying out this dish is the only way to experience all that is on offer.
Conclusion
Whether you're in for a short trip, a party with friends, or a honeymoon, there is a colossal number of cheap Maldives holiday packages you can use to enjoy your stay and experience these dishes. Speak to a tour agency and make the Maldives the next location on your travels.