Spend your 4D3N holiday in this unexplored Wonder Island - Belitung
Spend your 4D3N holiday in this unexplored Wonder Island - Belitung
---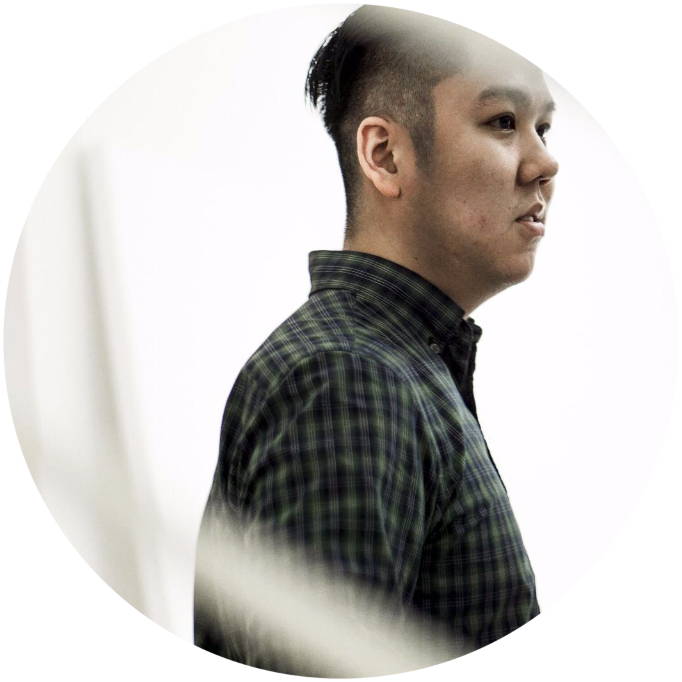 By Darren   January 28, 2018
Belitung is among the most peaceful and beautiful islands in Southeast Asia. Part of the province of Bangka-Belitung Islands in Sumatra, Indonesia, it is known for its pepper and for its tin.
It is centred by several small towns with the largest being Tanjung Pandan in the west and Manggar in the east. The best time to visit Belitung is during the dry season from April to October, when it is sunny and windy.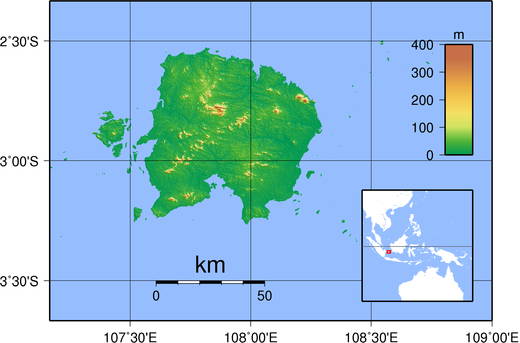 From Singapore, one can take a flight to H.A.S. (Hanandjoeddin) International Airport in Tanjung Pandan to Belitung. The airlines that connecting flight (direct and transit) to Jakarta and Tanjung Pandan are Lion Air, Citilink, Garuda Indonesia, Lion Air, NAM Air and Sriwijaya Air.
Currently, there are no major resorts being built here, it will however not remain a quiet paradise for long. The novels Laskar Pelangi (The Rainbow Troops) published in 2005 and its sequel "The Dreamer" helped Belitung play a big part to make a mark on the map of international tourism.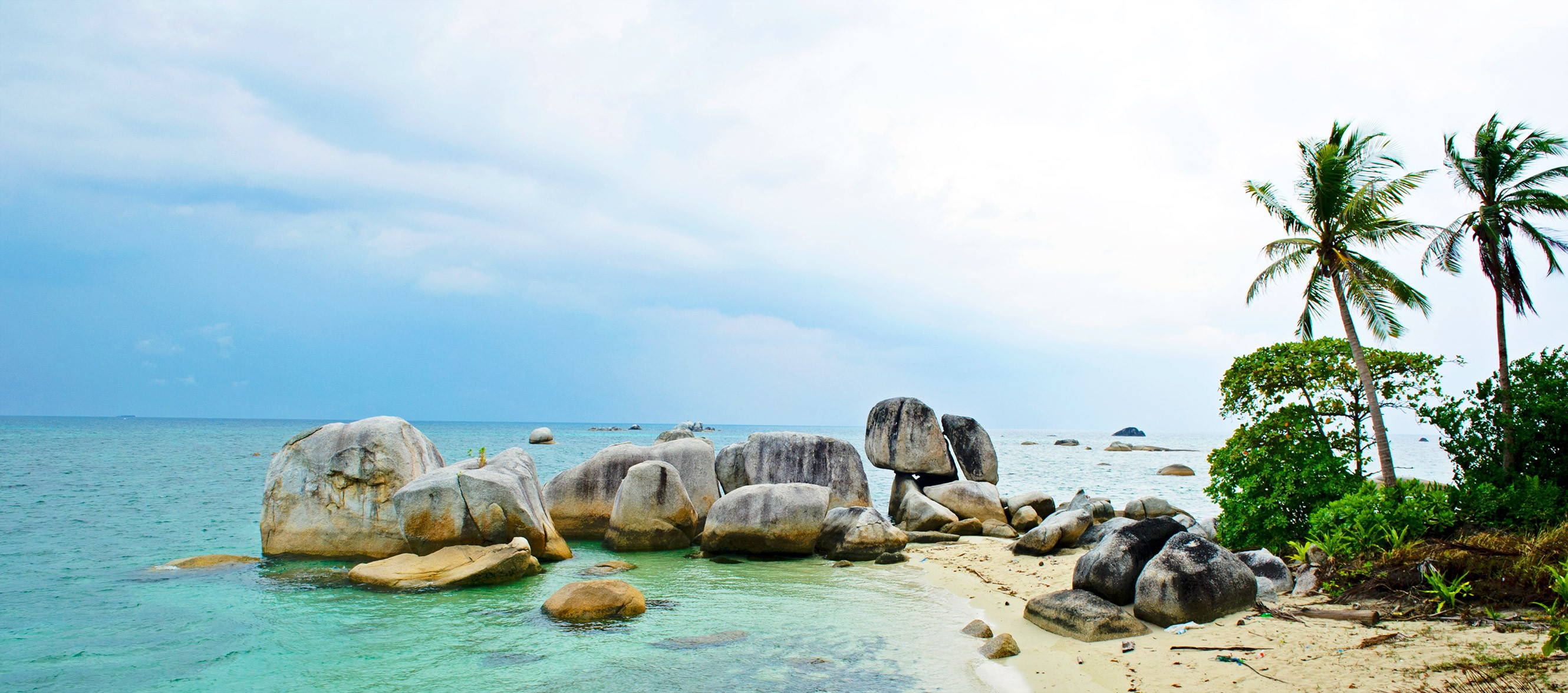 Image Credit: www.indonesia.travel
Famous for its turquoise blue sea, which is moderately calm and shallow, making it great for sailing, snorkelling and swimming. It is also popular for its abstract granite boulders and pristine white sand beaches in Tanjung Kelayang, Tanjung Tinggi, Tanjung Binga and Pulau Lengkuas.
The amazing places you can visit in Belitung
1) Pantai Tanjung Tinggi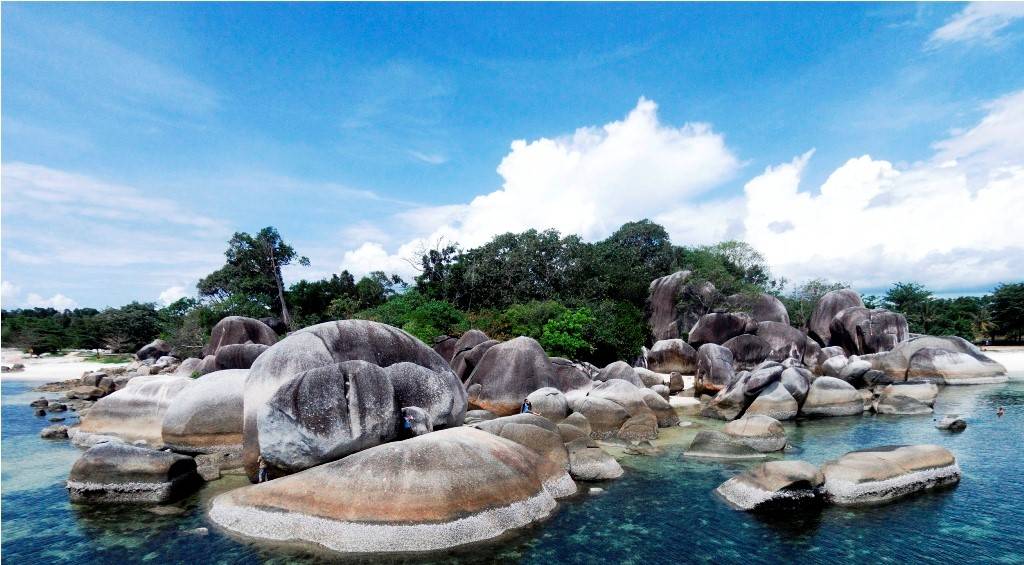 Image Credit: limakaki.com
Tanjung Tinggi beach gained fame for being the setting of the beach in Laskar Pelangi. Many people, including the locals, flocked to this beach after watching the blockbuster movie.
Aside from that, it is also a super beautiful beach with its perfect white sand, calm and clear blue waves and coconut trees. Yet, the most unique feature is the granite rocks on the beach and you can get a perfect beach view from the top of the highest rock.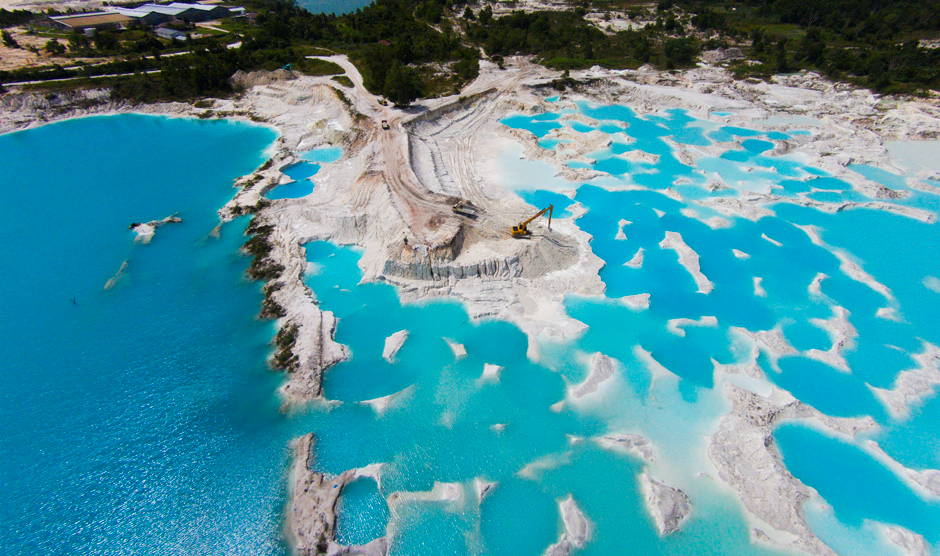 A little heavenly place near Tanjung Pandan, Kaolin Lake used to be a mining site and had been dredged and filled with rainwater and it became a beautiful artificial lake. The clear blue waters form a stunning view in contrast with its pure white surroundings.
During the dry season, you can even see white mounds that look just like floating icebergs when the lake water recedes. Best of all, it does not have the odour of sulphur unlike other crate lakes in Indonesia.
3) Museum Kata Andrea Hirata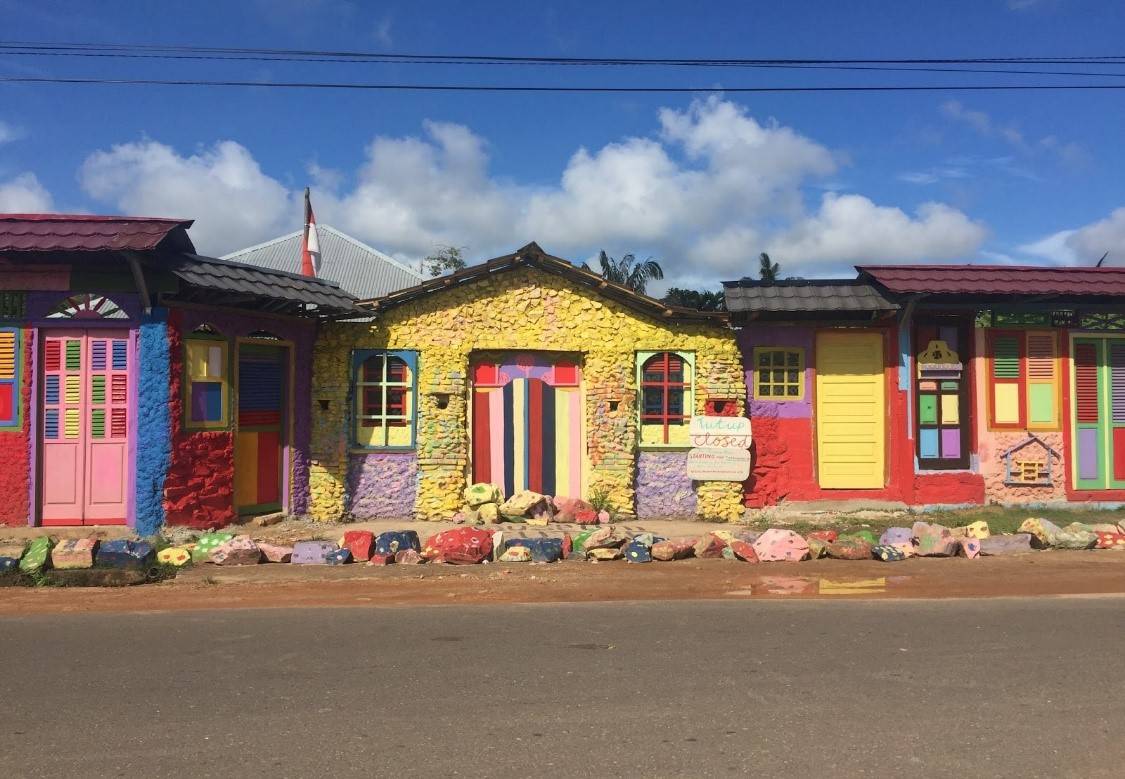 Founded by the author of the novel Laskar Pelangi, Andrea Hirata, it is the first and only literature museum in Indonesia. The novel was eventually turned into a film which was filmed at this very site.
Every room in this museum was named based on the names of the characters in Laskar Pelangi. There is also a special room with many photographs of the scenes in the movie, complete with a table and books that spread over it. It is located on the street Laskar Pelangi 7, Gantong, East Belitung.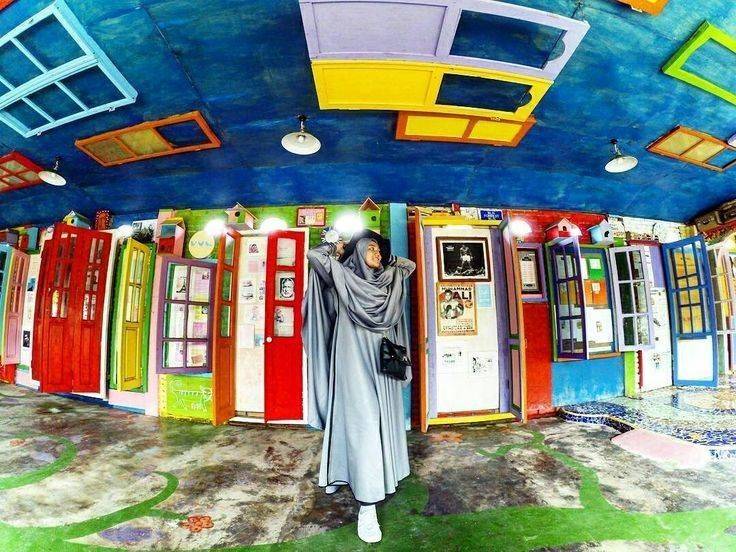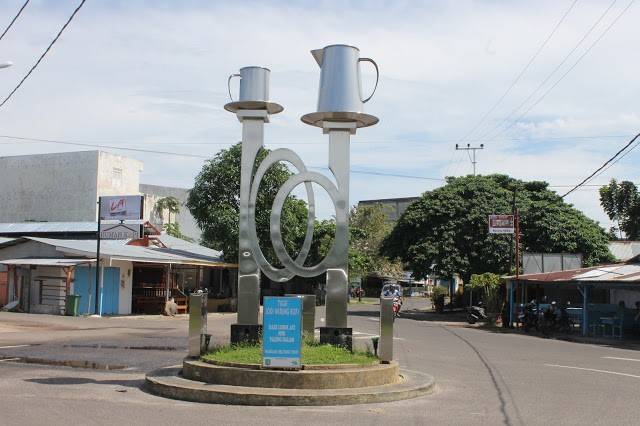 Image Credit: acaranya-jalan-jalan.blogspot.sg
The second largest city in Belitung Island, it is famously named Kota 1001 Warung Kopi or "the city of 1001 coffee stalls". There are no coffee plants in Belitung, but almost one coffee shop on every corner of the island. This represents the locals' love for coffee and their daily routine of congregating with friends or family at a coffee shop. Do note that you will not find any types of frappes or cappuccinos, but rather just black coffee and milk coffee.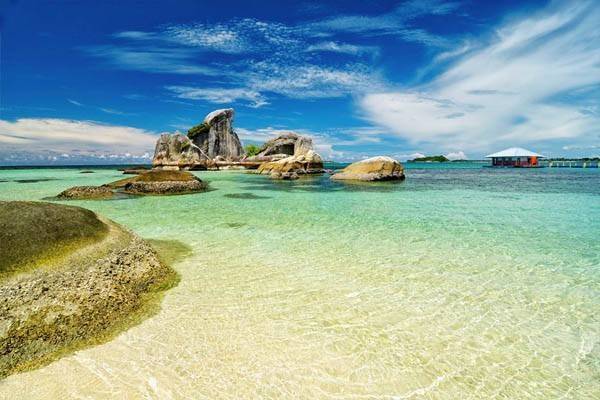 Burung Mandi was named after a resemblance of a bird bathing and it is located in North-East Belitung. This site was an ancient harbour used by the Dutch and Chinese over 200 years ago, and now you will find colourful Manggar outrigger boats parked along the beach. An outrigger sailboat race is held here annually. This is also the only beach in Belitung with a mountain background, a view not to be missed that combines the beauty of the clear blue waters and the pine trees line.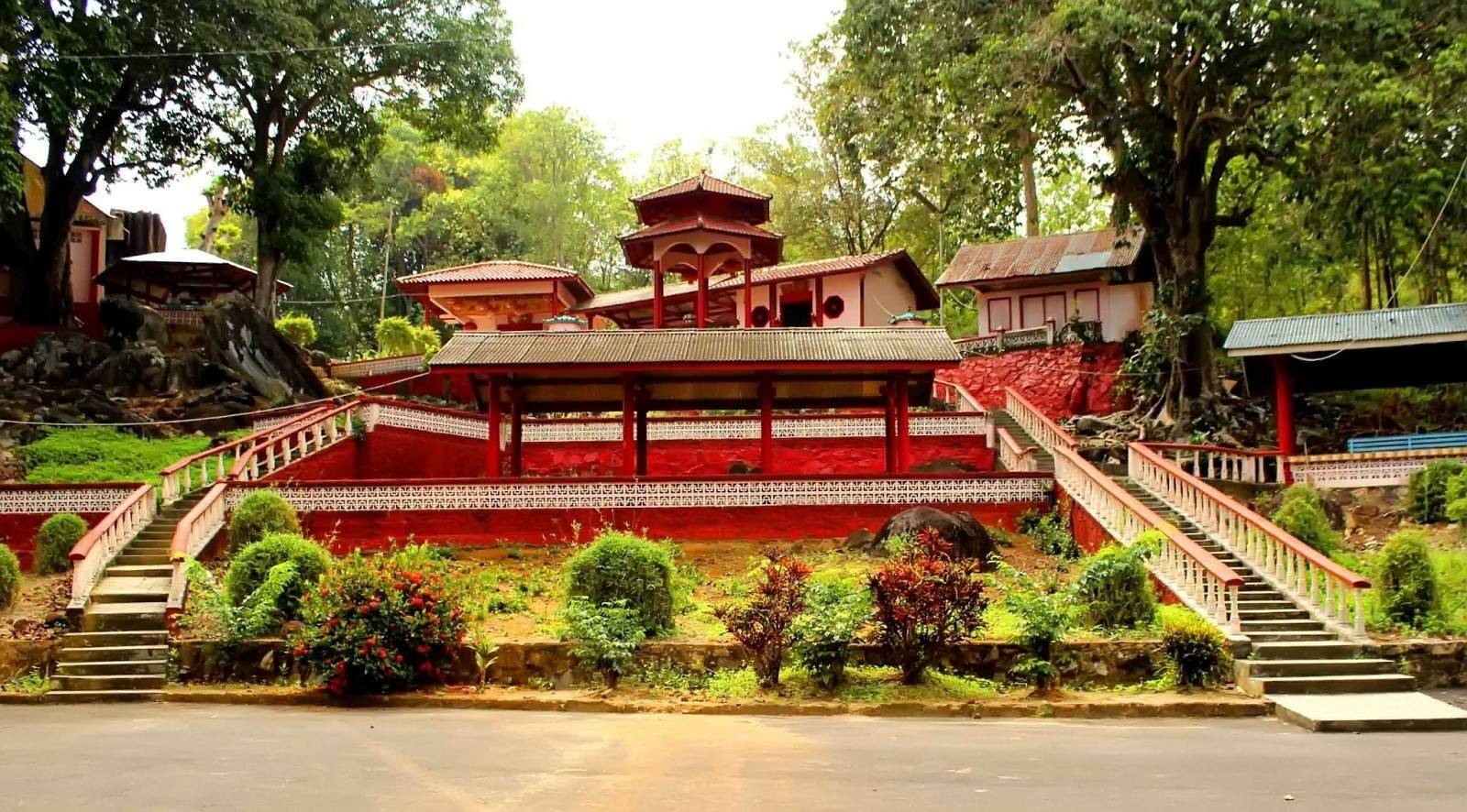 This temple is located atop the mountain at Burung Mandi Beach. It is the largest and oldest monastery in Belitung. The main feature in this area is the huge Kwan Im statue and the stairs leading up to it are decorated with Chinese dragon sculptures.
Image Credit: medan.tribunnews.com
Island hopping paradise - Belitung island
Belitung has many smaller uninhabited islands surrounding it with stunning beaches and one of the main activities to do is island hopping.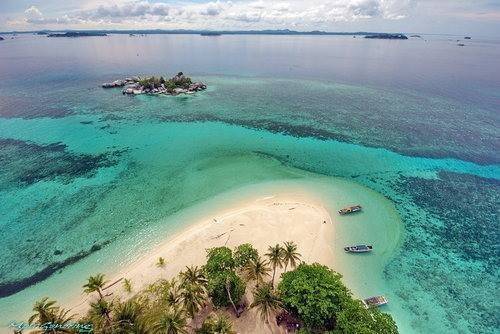 Home to the lighthouse built by the Dutch in 1882. It is still in use today and can be accessed with a 5,000 rupiahs entrance fee. Climb on top of it at the 19th level to get a birds eye's view of the island. Interestingly, you can also see the seabed due to the clear seawater. This is also a great snorkelling location and for those who want to just chill and enjoy the beautiful sight of white sandy beach, crystal clear waters and granite rocks.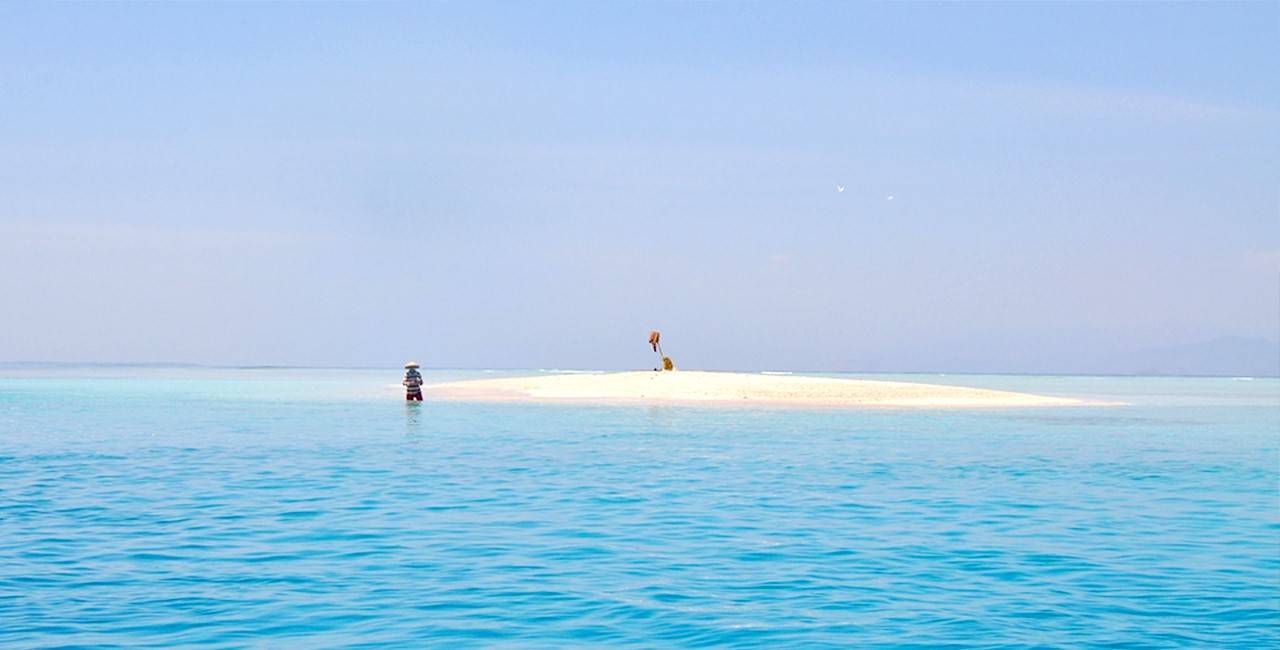 Image Credit: www.guidelombok.com
The best time to visit Pulau Pasir is during the low tide. It is only made of sand, measuring up to 10 metres wide. The best attraction here is the Starfishes, which you can pick it up from the shallow waters to take some selfies. Do note that you are not allowed to keep them for your own or harm them in any way.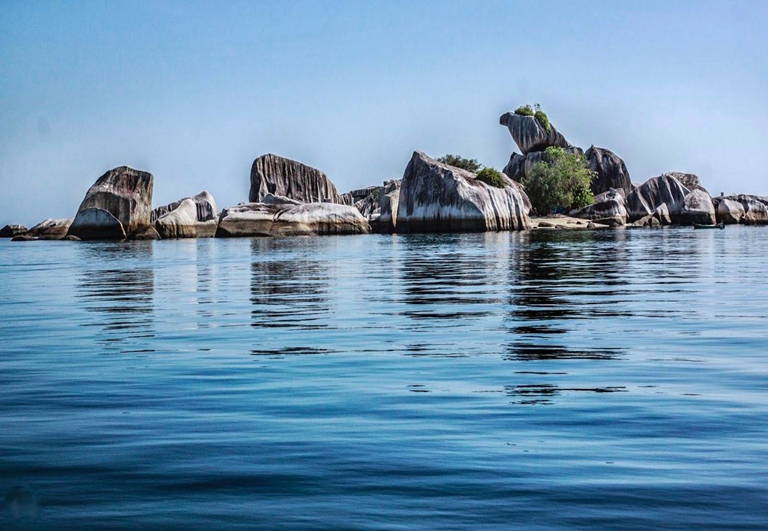 Another island good to explore, it gained its name after a bird-shaped rock. There are some picturesque simple cottages and a ladder on a tall rock that you can climb and take a dive into the waters for some fun.
---
Interested to go Belitung? Comelah!
If you are planning a trip to Belitung already, we have an 4D3N Belitung tour packages (all included) travelling to Belitung island during CNY (Departure on 16 Feb 2018). Let's go experience the wonderland with us and share this with your family and friends as they say, sharing is caring!