6 Types of Female Friends You May Travel With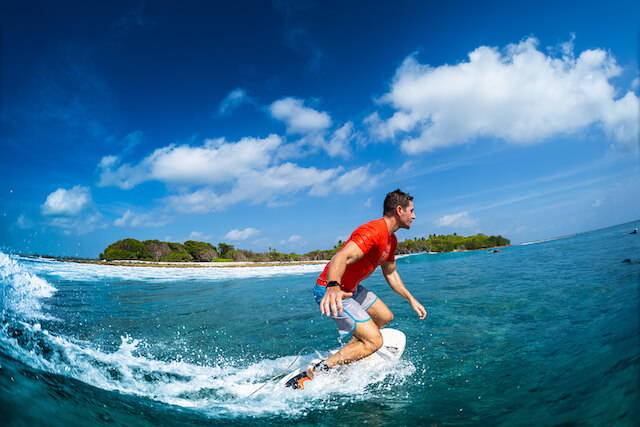 Known as a Honeymooners Paradise, the Maldives is also every surfer's haven. Comprised of 1,200 islands, this country is located near the Indian Ocean. Much like Indonesia, the Maldives sport waves that have attracted surfers from all over the world. Especially when the peak period rolls around, from April to October, the beaches are often crowded with surfers who wish to strut their stuff. If you're hoping to catch some uncrowded waves, we've got you!
North And South Malé
The Maldives is made up of 1,200 islands but if you want to find some good waves, you don't have to look any further than their capital! This region has frequent quality breaks, which results in waves everywhere. If you wish for flexibility in terms of time, this region boasts some of the best waves throughout the peak period. Head down to either surf points and you're bound to catch a wave or two.
That said, this also translates to big crowds. You may find yourself waiting for the crowds to thin out; thus it's best to settle on a spot and give the active surfers an hour or two before you hit it.
Southern Atolls
The best times to head down to the southern atolls are either at the start of the peak period (late March or early April) or at the end (late October or early November). Seeing as how these periods are transitionary periods to and from their monsoon seasons, the light winds are great for surfing. Furthermore, since the region captures both southwest and southeast swell beautifully, the chances of catching a wave are high, each with their distinct setups.
Central Atolls
The best time to catch waves in the central atolls is mid-peak period. This region exhibits quality breaks, which is good news for the majority of the surfers. The distance of these breaks may need you to go for miles but the upside to this region is the lack of crowd and nearby villages where you can quietly sip a few drinks in between waves.
The Maldives Versus Indonesia
Since Indonesia is located at the centre of the Indian Ocean, the country can constantly pick up swells to generate powerful waves. As opposed to Indonesia, the Maldives is located up north. While their waves are not as strong and big as their Indonesian counterparts, this also means that their waves are perfect for beginners! Their waves are a lot of fun and their quality breaks are sure to make up for their size and dynamic.
Conclusion
Despite not being Asia's surfing capital – Indonesia holds that title – don't underestimate their waves! Ensure that you clock in some training before you come as not only will it offer you more time in the water, being fit will also guarantee your safety. In between waves, remember to supply your body with fluid, lest you get dehydrated, which is the last thing you'd ever want to be.
Whilst there are cheap Maldives holiday packages from Singapore, you can also opt for the more affordable option: Indonesia. However, surfing in those massive waves require skills and experience, so only head down if you've dabbled in the waves. Otherwise, you can island-hop or do a little bit of snorkelling. A short trip to these two countries will have the surfer in you all contented.