6 Types of Female Friends You May Travel With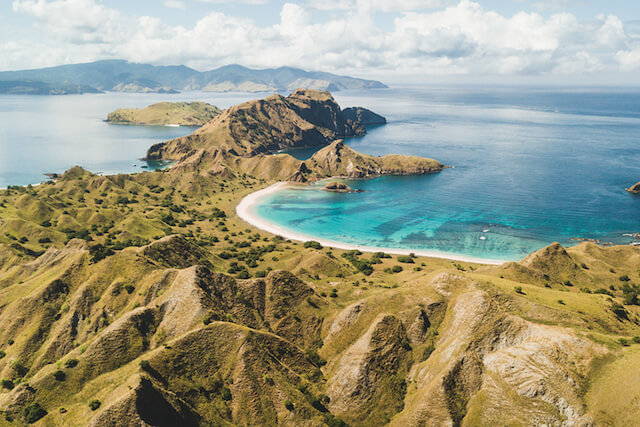 When they say that Indonesia is a tropical paradise, they weren't lying. Made up of several islands, this beautiful country has a lot to offer. Komodo Island alone is a favoured travel destination and rightfully so! From the lush greenery to the gorgeous and irresistible beaches, Komodo Island is a haven for those who yearn for the sun. Furthermore, you might just spot a Komodo dragon during your stay! Therefore, if you wish to sign up for a Komodo Island tour soon, you will need to plan a thorough itinerary, which is why we've come up with the following helpful tips for planning a successful trip to the island.
1. Guarantee Your Departure Tour
Before deciding on your itinerary details, ensure that your departure tour is guaranteed. As of January 2020, the East Nusa Tenggara administration is limiting the number of visitors permitted to visit the island. Initially, the administration decided to close the island indefinitely after halting an attempt to smuggle 41 Komodo dragons out of their natural habitat. Allegedly, they would be sold for US $35, 127.75 each. However, seeing as how tourism is a significant contributor to their economy, the decision to close the island from the public was dropped. Instead, the tourist board has decided to control the damage and improve its conversation efforts. Thus, ensure that your departure tour is made certain.
2. Be There At The Correct Time
Like many other countries situated right smack on the equator, the four seasons aren't something you'd need to take into consideration. That said, it's not to say that you can enjoy the country throughout the year. This country and its islands still experience their own cyclical weather and climate changes. They have their hot and wet seasons and should you wish to enjoy your trip to the fullest, opt for a flight during the hotter seasons. According to experts, the best time to visit the island is between April and June. The sun will make its appearance for most days and you'd be able to explore the islands without having to worry about a downpour. If you've booked during this period, it's time to brave the heat!
3. Pick The Right Agency
Seeing as how your pre-booked departure tour needs approval by the local government, engaging with a tour agency goes without saying. You will also need experienced tour guides to bring you around, especially seeing as how there are rules that you may be unaware of, designed to keep you safe. For instance, there are a total of 4 different trekking routes and unless you wish to wander by yourself, you would need a guide to navigate the landscape. Furthermore, the island is home to 3,000 dragons and your guide is the best bet if something were to happen.
4. Remember To Pack Light
Since you'd be trekking, you need to be in the right attire. Wearing the right shoes are imperative, unless you wish to bring back blisters home. You don't necessarily need to don your hiking boots but hiking sandals or comfortable sneakers are preferable than mere flip-flops.
A few other tips for your attires: always opt for fabrics that will keep the sweat away from the body. You'd be sweating a ton so retaining that much moisture in your clothes will be uncomfortable, to say the least. This goes for your bottoms as well. Whilst you may get away with shorts – especially in that hot and humid weather – long pants are also preferable. After all, tropical mosquitos have a rather notorious reputation. Long sleeves and long pants will also protect your skin from the sun. On that note, don't forget to pack your hat, sunscreen and a bottle of water!
Conclusion
If you desire a respite from the hustle and bustle, take a short trip to Komodo Island. In fact, this island isn't the only stunning island Indonesia has. Take a boat ride to a nearby island, Lombok or hike up to see the Ijen Crater when you sign up for an Ijen tour package. Regardless of the number of days you'd be staying in any of these islands, don't be surprised when you realised that it would never be enough.