Top 5 Must-Visit Cafés When You Go Bangkok
By Darren, January 22, 2018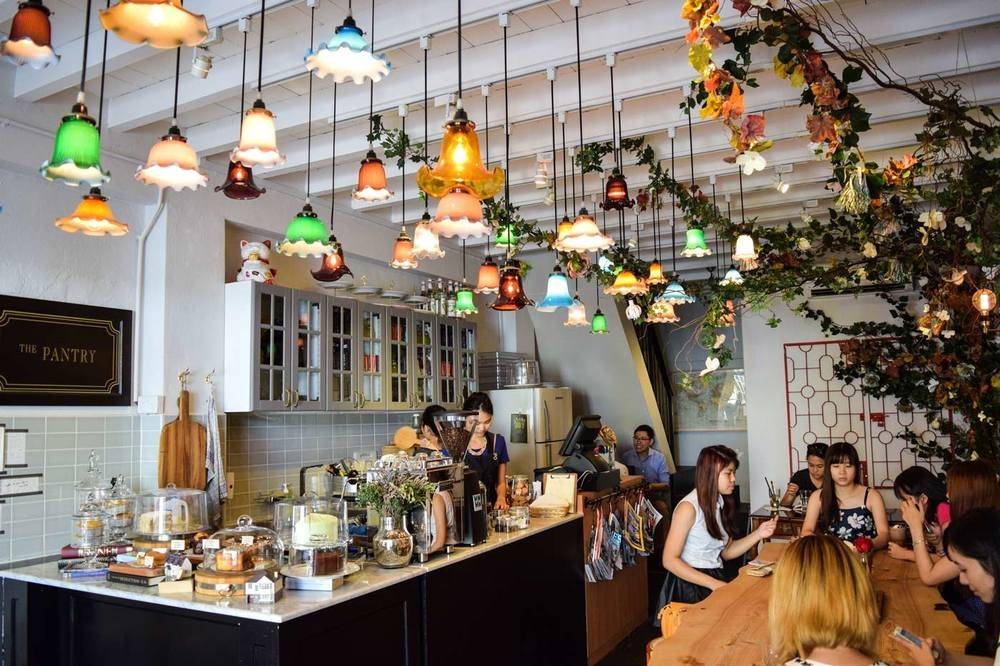 Who doesn't love café food? For the love of eggs and coffee, we would sometimes even travel out of our way to try the café that we heard or saw on social media (admit it!). We won't judge you for that, as we're guilty in our own ways when it comes to food-hunting.
We all know that Bangkok is famous for its night markets and street food. You can literally get a cha yen or basil pork rice on every corner of the street. I'm sure we would never get bored of those, but if you have some time to spare and would like something different, we have a list of cafés that we recommend for your next trip to Bangkok.
Roast @ The Commons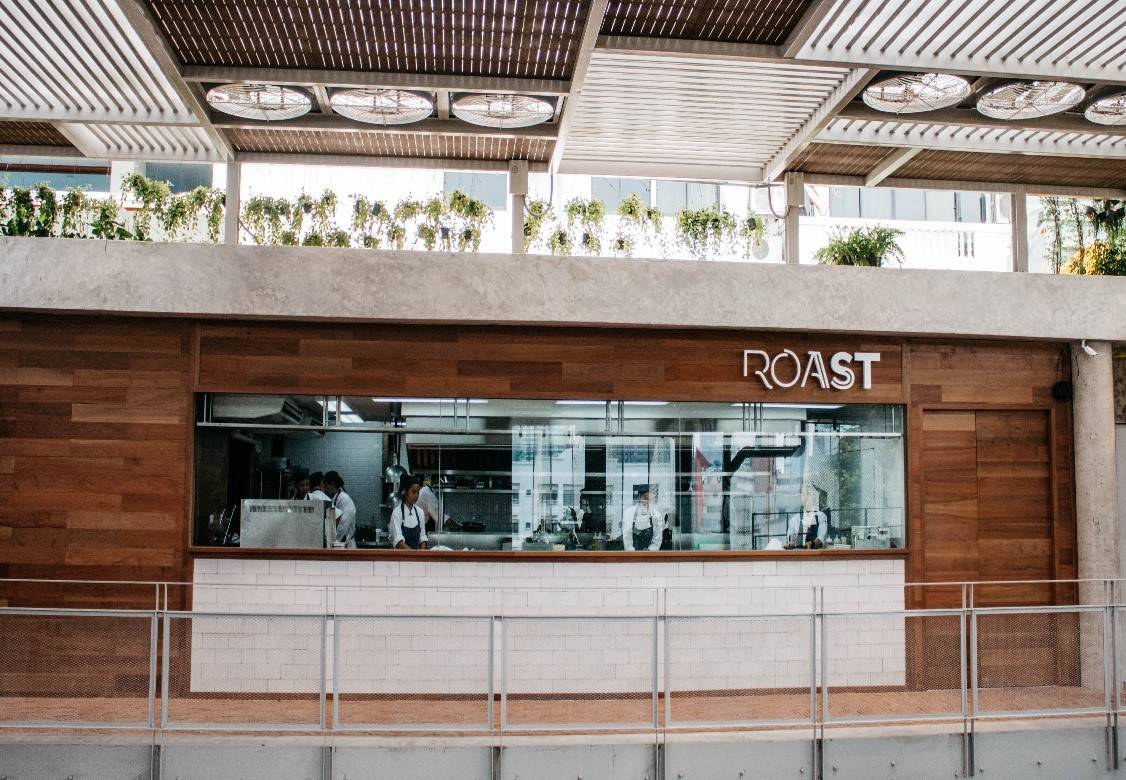 Located on the highest floor at The Commons, this café offers indoors seating as well as outdoors. If you don't mind the wind ruining your hair, you can choose to take the outdoor seats and have a go at the breezy area. They also have a little piece of lawn at the side good for photo-taking.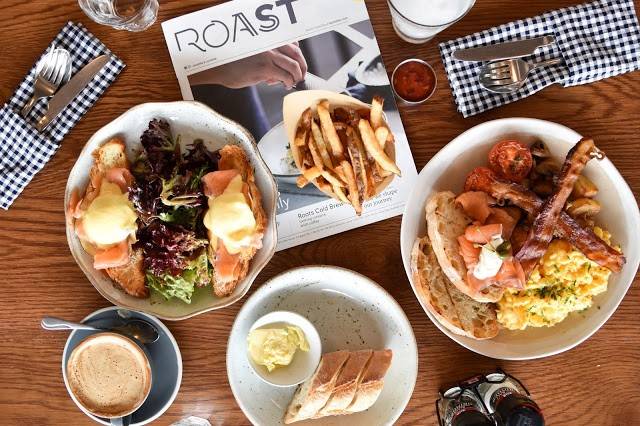 Image Credit: www.cforcassan.com
Oh, and back to the food (we're too carried out describing the amazing environment), this modern brunch venue offers no less than what a high-end café offers in Singapore, with choices of seafood, pastas, burgers, desserts, beverages, and the all-time favourite, Roast Breakfast.
Location: 335 Thonglor Soi 17, Sukhumvit 55 Klongton Nua, Wattana, Bangkok 10110
Tel: +66 02 185 2865
Opens:   Monday – Thursday (10.00am-11.00pm)
Friday – Saturday (9.00am-11.00pm)
Sunday (9.00am-10.00pm)
BTS: Thonglor
Casa Lapin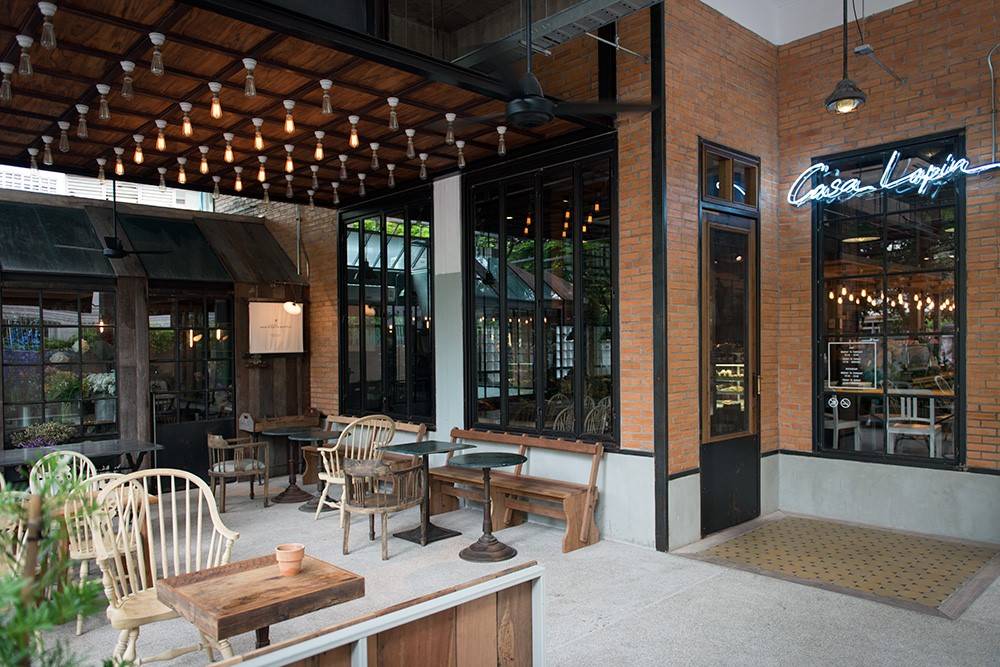 Image Credit: Basic Bangkok
Casa Lapin can be translated from the French words which means House of Rabbits, although there are no real rabbits here. If you love taking photos, you're in for a treat as you will be greeted by a beautiful flower shop when you walk into the store, and the interior design of this café consists of high ceilings, red brick walls, wooden floors and large windows which allows ample sunlight shining into the place to make your photos insta-worthy. They serve great coffee with a variety both local and international single origin beans, and also Drip and French Press coffee.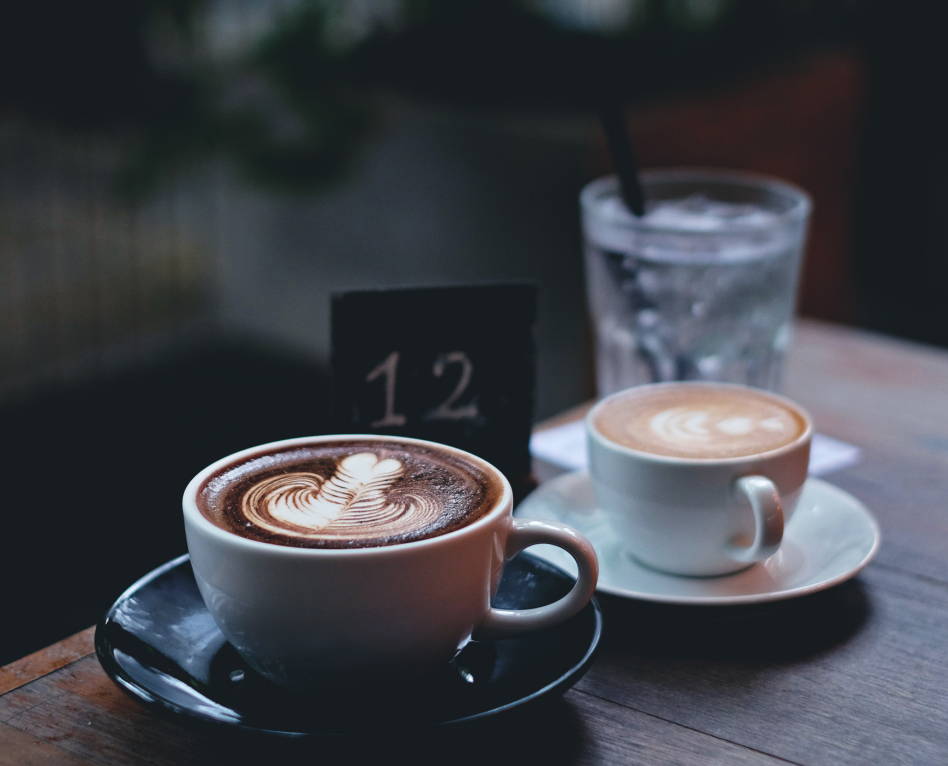 Image Credit: anakjajan.com
Location: 51 Sukhumvit 26, Khlong Tan, Khlong Toei, Bangkok 10110
Tel: +66 02 000 5546
Opens: Daily (8:00am – 10.00pm)
BTS: Phrom Phong


The Jam Factory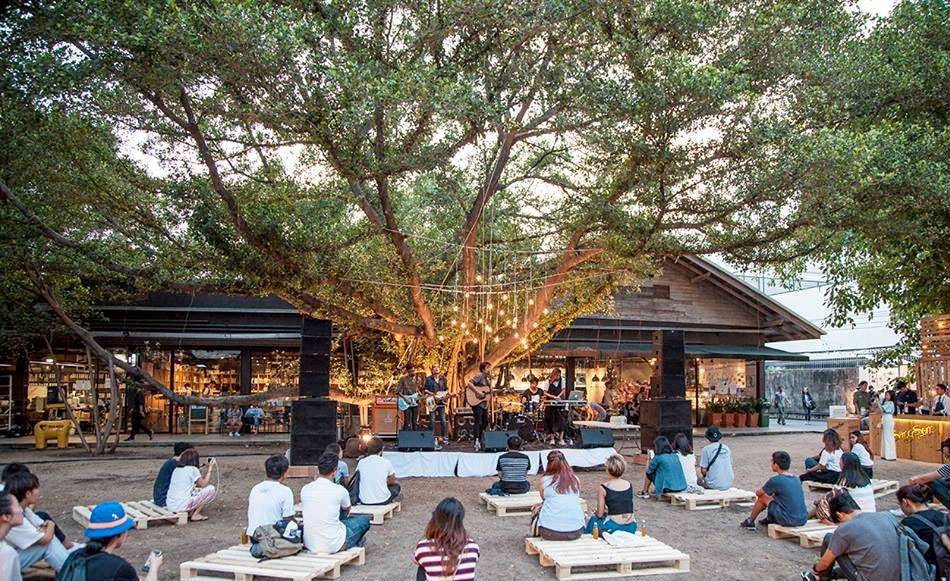 Imagine Credit: Hotels.com
Situated in what was an old warehouse and factory compound before, the Jam Factory is now an all-in-one café that also features an art gallery, a bookstore, a home décor store, and home to Duangrit Bunnag Architect Limited, one of Thailand's best architecture company. More amazingly, this place was rebuilt by Duangrit Bunnag himself. This wonderful place is sure to let you immerse into deep thoughts while sipping on the fresh aroma of the coffee.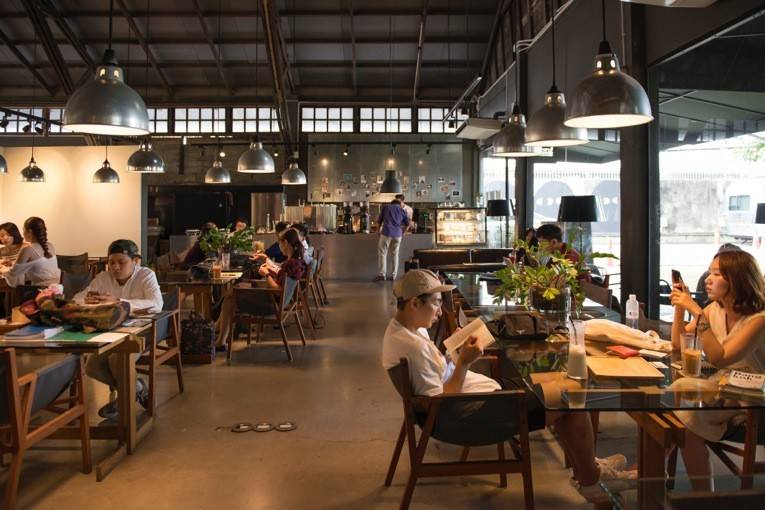 Image Credit: herenow.city
Location:41/1-5 Charoennakorn Road, Khlong San, Bangkok 10600
Opens: Daily (10.00am – 8.00pm)
Tel: +66 02 861 0953
BTS: Sala Daeng
Audrey Café des Fleurs @ EmQuartier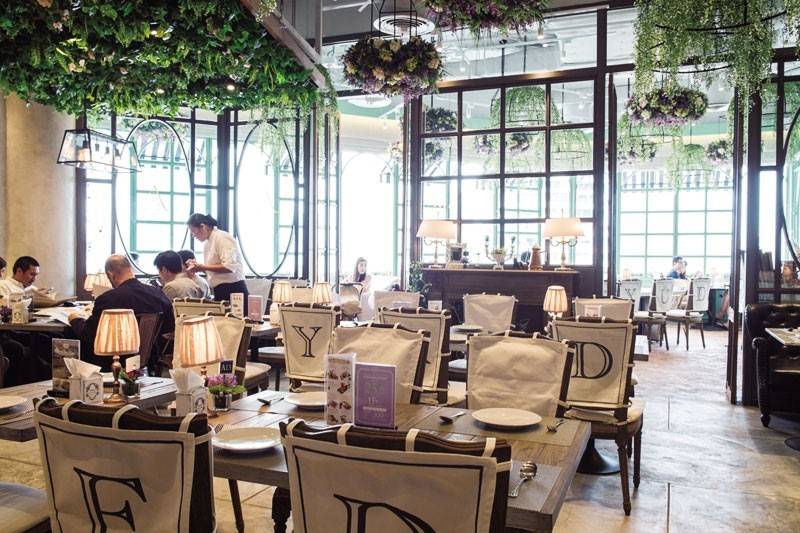 Image Credit: WOM Bangkok
This elegant and majestic café will make you imagine how dining in the royal palace is like. They serve an extensive amount of Western and Thai fusion food that you will be spoiled for choices. Interestingly, the theme of this particular café seemed to be 'Flower', as not only will you see cakes designed like flower pots, many dishes are created and arranged in a floral pattern too.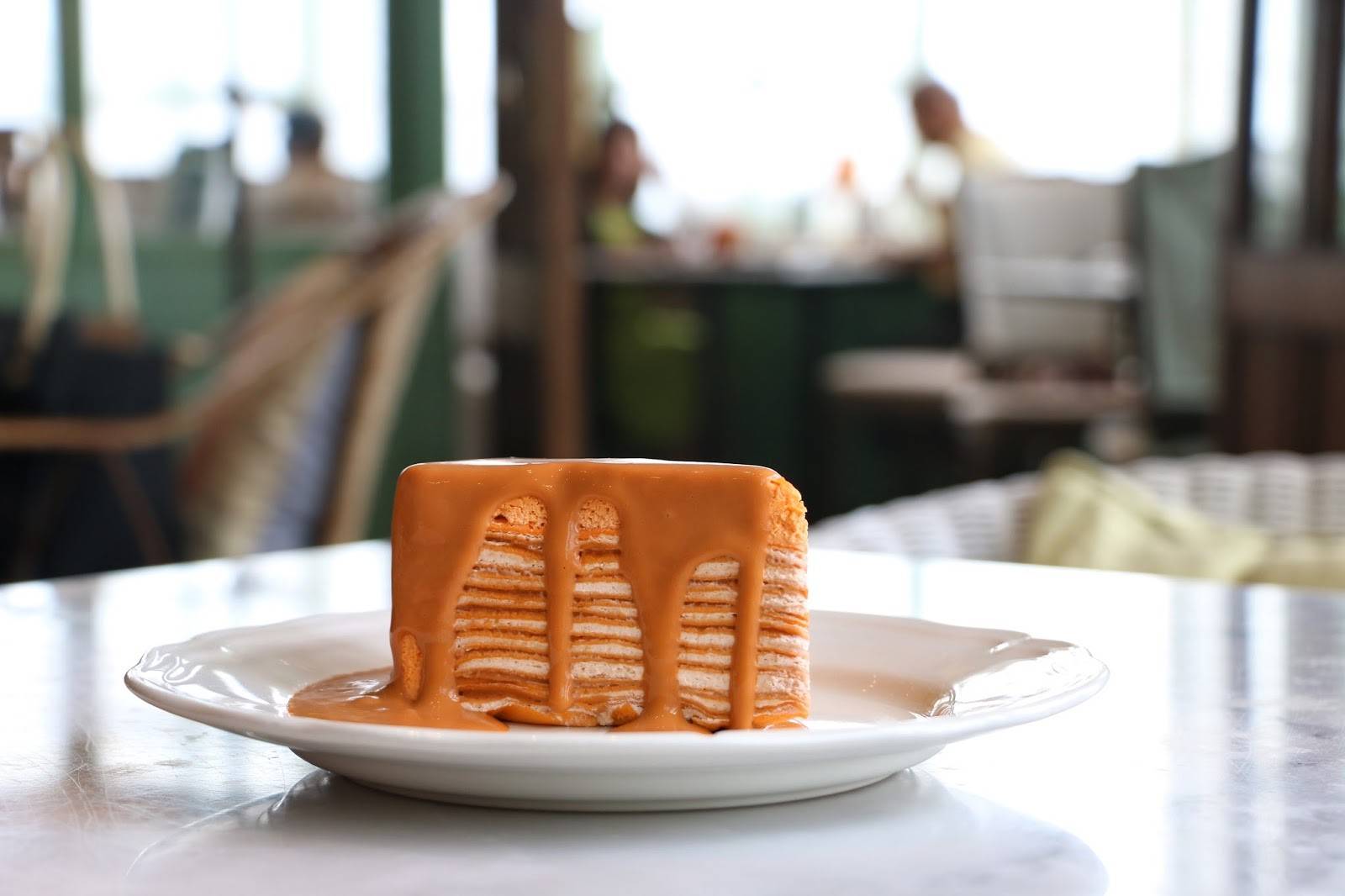 Image Credit: Spot the Food
Before you maxed out the space in your stomach, please do not forget to try their famous Thai Milk Tea Crepe Cake, which is quick to sold out daily. Most of all, you will not get this experience anywhere else (at this price that is).
Location: 1357 Sukhumvit Rd, Khlong Tan Nuea, Watthana, Bangkok 10110
Tel: +66 02 003 6244
Opens: Daily (11.00am – 10.00pm)
BTS: Phrom Phong
Other outlets: Link
After You Dessert Café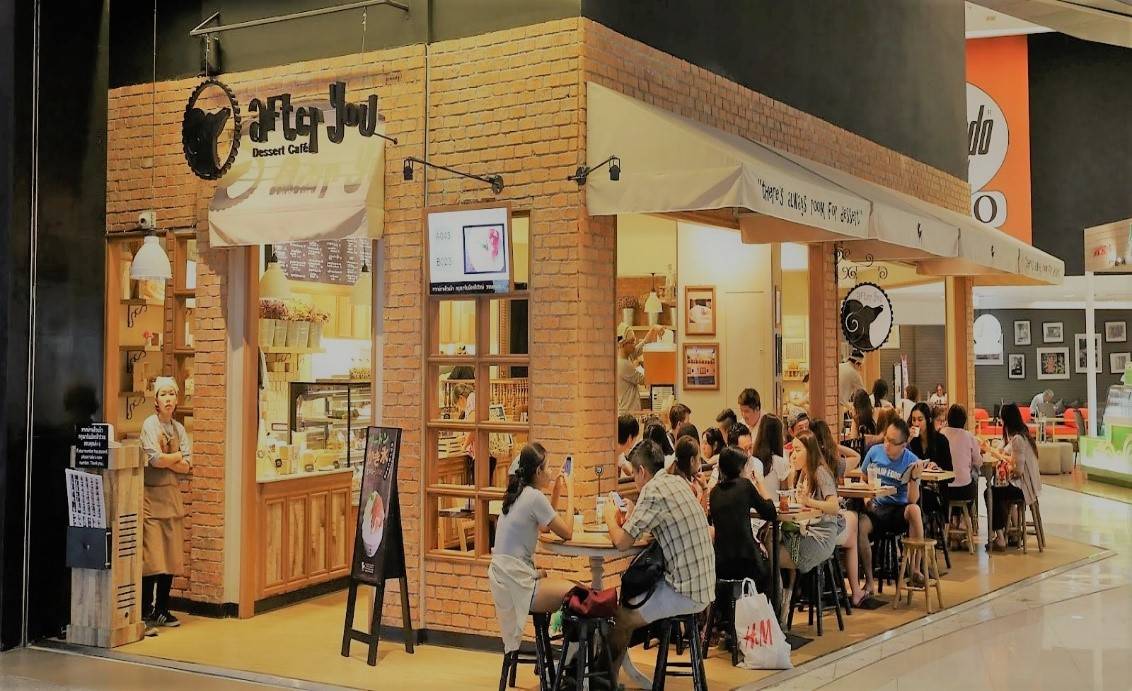 Image Credit: Ophelia Chu Blogspot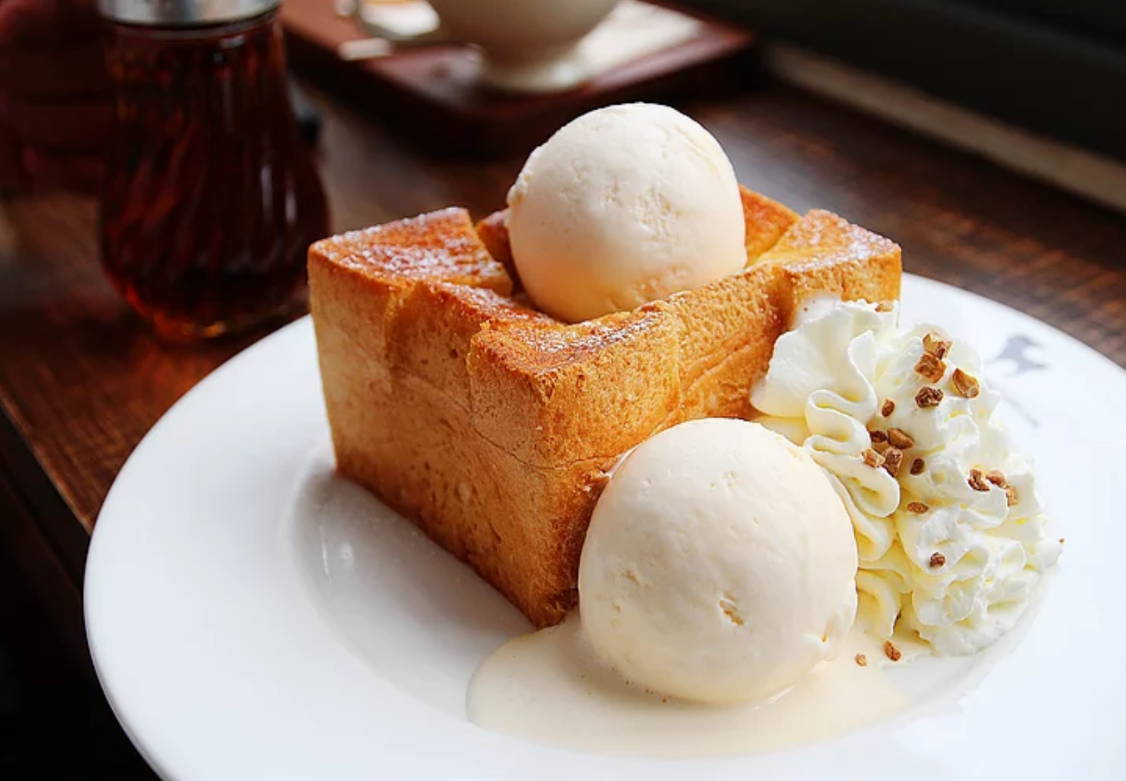 Image Credit: Chocolat et Basil
This famous dessert spot should be widely known by now, and as a big-time sweet tooth, we strongly recommend this sugary heaven to those who have not been here yet. With more than 20 outlets situated all around Bangkok, it is very easy to locate one of the stores.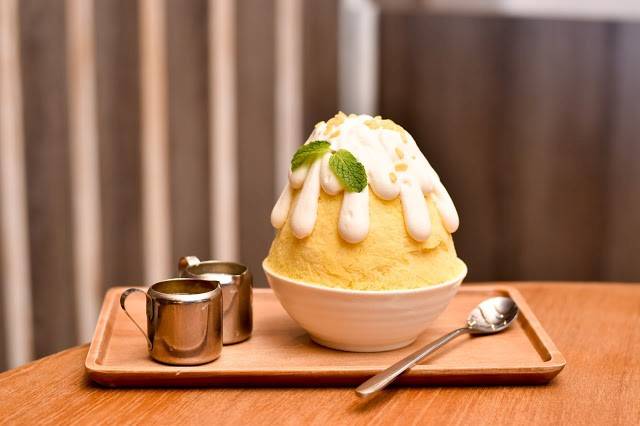 Image Credit: cforcassan.com
They offer a wide variety of items including toasts, cakes, Kakigoris, pancakes, coffees and other beverages. Their variations of signature Japanese-style Shibuya Honey Toasts with ice-cream are to-die-for, and not forgetting the Mango Sticky Rice Kakigori.
Location: Central World, 7th floor
Tel: +66 02 252 5434
Opens: Daily (11:00am – 10.00pm)
BTS: Chidlom, Siam
Other outlets: Link
---
Looking to go other parts of Thailand? Look no further and check out our awesome travel packages! Take a short flight from Bangkok and go to Khao Yai for quirky and cool things to do, or just a short ride to Koh Chang Island for one of the most beautiful beach in Thailand. Also, you can head to the Similan Islands for more snorkelling and diving adventures!
Let us know in the comments below if you have been to the any of the places we mentioned, and let us know what do you think. Did we miss out any of your favourite cafés? Tell us! Don't forget to share this with your friends or family who are going Bangkok soon so that they won't miss out too!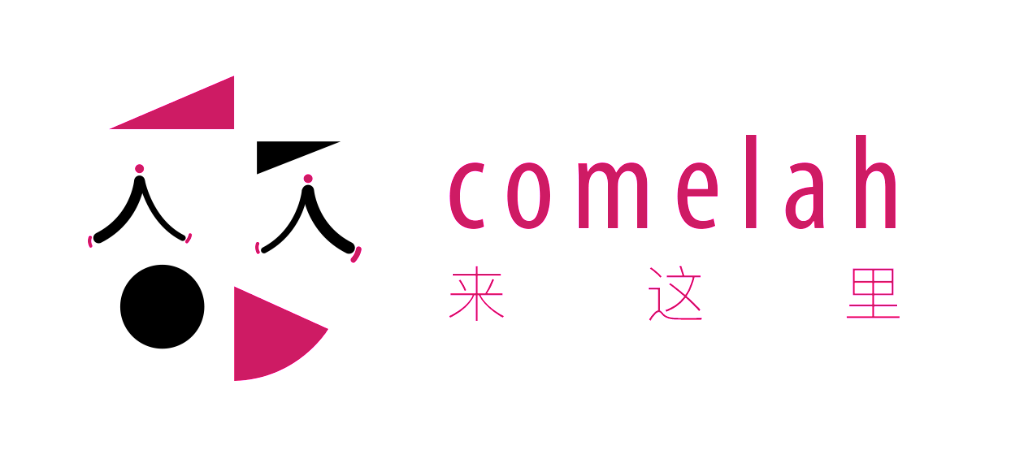 "comelah" is a popular travel booking website for Southeast Asia destinations. Based in Singapore, we believe that travel should start in our Southeast Asia neighborhood, where there is so much to explore and experience.
Email: cs@comelah.asia
Tel: (65) 8671 0532
WhatsApp: (65) 8671 0532
WeChat: tripsg

Address: 61 Ubi Rd 1 #03-08, Singapore (408727)

Opening Hour: 10 AM - 7 PM