6 Types of Female Friends You May Travel With
Travel Tips: Essential Items To Pack For Every Trip
---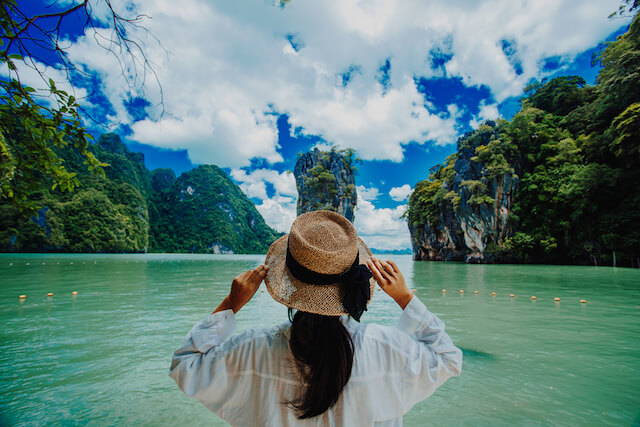 Travelling is not a walk in the park. Don't be mistaken – travelling is fun and exciting – but it also requires intensive preparation if you want to have the best experience. From choosing the right dates to go, to planning your itinerary, there is so much to take care of before actually setting foot out of the country. One way to make your travels easier is to opt for a travel agency to help you take care of some of the planning. Pick Singapore's best tour agency for hassle-free travel planning.
Once everything is set in place, one of the last things to do before you commence your adventure is, of course, packing! Packing can be a stressful experience because it can be a disaster if you forget something important. However, if you plan out a packing list in advance, it can make the packing process so much easier.
Here are the must-haves in your packing list, no matter where you are travelling to:
Passport
Quite literally, your passport is your gateway to the world. As long as you are heading out of the country, you will need it. You don't want to head to the airport only to realise that you have forgotten this important document! As the passport is an important personal document, do make sure you keep it in a secure yet readily accessible compartment of your bag.
Additionally, you check your passport in advance for its expiry date. Most countries require that your passport be valid for at least 6 months. Otherwise, you may be denied entry or exit.
phone charger and power bank
These days, mobile phones are so capable, they have almost become a necessity. During your travels, your smartphone will come in handy to help you navigate and communicate with people back at home. So, you definitely want to keep it well-powered throughout your trip! As such, your phone charger and power bank is crucial. A gentle reminder, though – power banks are not allowed in the check-in luggage for flights, so do keep it in your carry-on.
weather-appropriate clothes
Most likely, clothes take up the bulk of your luggage space. However, bear in mind that you have a weight limit for your baggage – so don't stuff your whole wardrobe in! You should take into consideration the weather at your destination, and pack the necessary clothes. For example, if you are going to a cold country, you will need warmer clothes. If you are planning to do any specific activities like swimming, then you need to pack the garments for those as well.
personal care items
We're talking about things like medication, spectacles, and that prescription face wash – things that you personally use that you won't be able to buy easily when you're overseas. While it's okay to forget common items like a toothbrush or towel, these individualised items cost a lot more to replace if you forget to take them along. Sometimes, you might need to settle for surviving a week overseas without them, causing you great distress or inconvenience. If they are required for your health, survival, and day-to-day living, you should definitely remember to bring them along.
cash
Although a lot of developed cities are making the move to cashless payments, many parts of the world still rely on cash transactions. You will need cash for various situations, like buying food from the street-side stall, or paying to enter a public toilet. Make sure to get your money changed to the correct currency as well. One technique for keeping your cash is to split them up into smaller amounts and put them in different bags or clothes pockets. This way, you won't lose everything if you lose some of your belongings.
Of course, this is not an exhaustive packing list – it is only a reminder of the most important things you should remember to bring. Depending on where you go and how you like to travel, you might want to pack differently despite going on a short trip. Now, get cracking and pack up for your next holiday!