6 Types of Female Friends You May Travel With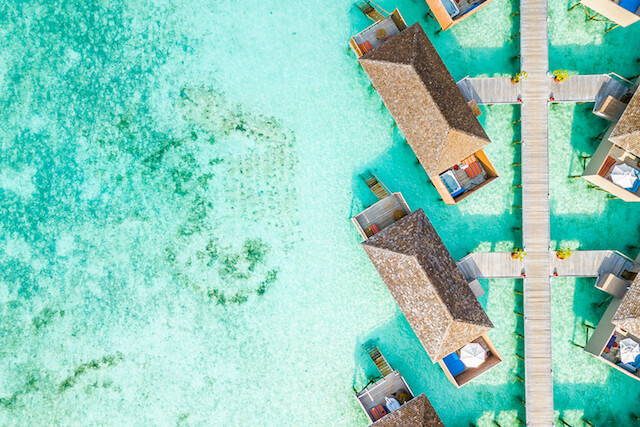 The next destination for your honeymoon is essential. After all, unless you remarry, you will only ever have one honeymoon in your lifetime. As such, it is time to make your next getaway a perfect one that you will remember forever. If you are looking to achieve a romantic, exotic and fun-filled destination, then you should look at the Maldives. Unsure about booking your Maldives honeymoon package in Singapore? Here are a few reasons that will convince you to do so today!
Rich and diverse scenery
For top places to get eye-catching views that will leave you gasping and gazing, you can always count on the Maldives. It is the place where many seasoned travellers call a 'slice of heaven'. Indeed, when visiting this beautiful paradise on the shores of the Indian Ocean, you can't miss the stunning beauty that lies right in front of your eyes.
The views you catch are all inviting and breathtaking. Not only will they remind you and your significant other the first time you both fell in love, but it can help you think about what your future will look like together. After all, isn't that what a honeymoon should do?
If you want a place where you can see perfect blue skies and deep transparent waters, the Maldives holds the key. Enjoy each morning and evening with heavenly views as you sit and watch the sunrise and sunset together. Make your honeymoon destination a magical experience that is lifelong and enjoyable.
Creating a romantic feeling
A honeymoon isn't just your typical holiday with your friends or family. You will be spending the most time with the love of your life after being recently joined in holy matrimony – and you cannot take it as just as a simple getaway. Therefore, the destination has to be as romantic as possible.
Fortunately, Maldives delivers the romance you are searching for in a honeymoon destination. Whether you are craving a beautiful landscape and scenery, or the privacy to be alone with your significant other, Maldives offers you both. Just sit down and imagine having candlelit dinners with views over the serene ocean – it is perfection indeed.
Unmatched relaxation
Relaxation is important when it comes to the perfect honeymoon destination, and the Maldives has precisely that. Wedding processes and procedures can be taxing, and once the wedding day is over, that is when you can finally relax. After such a daunting and energy-draining event, Maldives gives you the best spots to kick back and unwind.
The Maldives offers a full relaxation package no matter what you seek. Are you looking to busk on the beach, or plunge yourself into the blue waters? Are you also looking forward to getting a perfect body massage? You can have it all at the Maldives, with the inclusion of beautiful ocean views and a sumptuous cuisine waiting for you.
Broad circuit of activities
There are many events and activities that you can engage in during your stay in the Maldives. From paddling boats, diving, snorkelling and many more, there are a wide variety of activities that are sure to engage couples in during their honeymoon stay in the Maldives.
Why wait? Contact a tour agency in Singapore and make your honeymoon destination a perfect one with the Maldives. Are you seeking something different? You can find various travel packages to suit your needs, with an Indonesia Bali diving tour package as well.