6 Types of Female Friends You May Travel With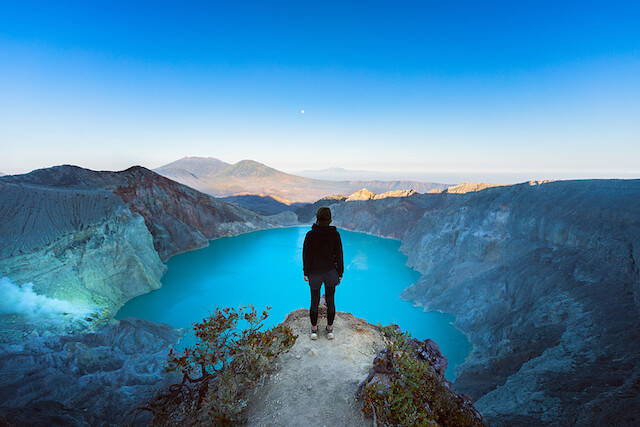 The Indonesian Ijen is an ideal destination for you if you have an immense passion for climbing down a mountain filled with a highly toxic lake of lava and a steaming cloud of Sulphur – making you cover your mouth with a mask-like a military man. The last thing to expect would be having the idea of leaving Indonesia without having experienced the landmark of the Indonesian people. If you love unpredictable outcomes and have a passion for exploring new dangerous features, then the Indonesian Ijen is the perfect destination for you.
Preparation
A pre-trip would be an excellent idea for you to familiarise yourself with the trip and get to know your tour guide. Remember to have at least some equipment of the Indonesian Ijen tour package with you: a pair of gloves, some masks, torches, and warm clothes. Your tour agency should have them prepared beforehand.
Before choosing your guide, make sure you evaluate their skills first by checking their testimonials from other clients or checking their social media pages.
Hiking the Ijen Crater
The trek begins with a rather smooth and full route without outcrops, and you can walk for an hour without worrying. The last 30 minutes of your walk will be tougher, where you must carry a bamboo stick to aid your ascent. Getting into the caldera can be a daunting task, being a tough scramble and if you're unsure of your steps. However, remember to stay calm during all of this.
The environment has huge clouds of Sulphur, so you need to take reasonable precautions, especially if you have an asthmatic condition. There is a large platform at the bottom of the crater where you can watch the magical blue fire at midnight, and beautiful flames that disappear at 5 am. While there are lots you could enjoy watching, you should be careful not to touch your eyes as your hands could have toxic gases or acidic water.
Climbing the Crater
If you love hiking with lots of people, you should climb the crater during holidays or long weekends. If you like solitude with just a couple of friends, lots of people will be along this long trail, so it is wise to avoid this period. The blue fire appears at around midnight and disappears by 5 am, so make sure you're awake through this time to enjoy the views.
How to Reach the Ijen Crater
There are two main routes to lead you to the base camp when you begin the hike. If you're in Bali, use the "Bali route," and if you're in Java, take the "Java route."
If you're travelling from Bali, you can reach the crater via Banyuwangi as it's only 45km from Ijen. In the case that you're in Java, the suggested route to reach the Ijen crater is through the 64 Km Bondowoso stretch.
Travel Time
The excitement to reach the top of the crater could make you lack in sleep. It takes almost 24 solid hours to travel to and from Ijen, but you can be sure to be exhausted on your way back. It's not a short trip, so you should be prepared.
Conclusion
The Indonesian Ijen is an incredible place to visit, but you need to take lots of precautions as the area has clouds of dangerous gases and acidic waters. Another thing to remember is visiting the restroom prior, as the place is not equipped with any!