4D3N Best of Myanmar Yangon and Bagan Tour, Myanmar
Regular price S$429.00 Sale
This time we will bring you to the Best of Myanmar: Yangon and Bagan. Experience the unique culture atmosphere and watch the magnificent building there.
Transportation: 2 VIP night bus transfers Yangon - Bagan - Yangon
Accommodation: 1-night accommodation in 2* hotel, clean and safe double/twin rooms with breakfast
Attractions: All transfers and excursions are with private air-conditioned car
                      Horse cart rides in Bagan and Sunset boat in Bagan
Daily mineral water and refreshing towels
Government taxes and service charges
English-speaking station guides every day (except of day 4)
Entrance tickets have to be paid on the spot: S$14/pax – Shwedagon Pagoda, S$27/ pax – Bagan Archaeological Zone Fee
Myanmar visa fee.
All international air tickets.
Personal expenses.
Travel insurance
Tips and gratuities.
Services not clearly mentioned above.
Single Supplement: S$35/pax
Optional hot air balloon flight in Bagan: S$400/ pax (available from 1 October to 31 March)
Our staff will contact you by email once your purchase is completed
Message us at the bottom right if you've any queries
By default double occupancy, the traveler will share the hotel room with another guest


Morning arrival in Yangon Airport and meet with your guide. Begin Yangon sightseeing with a ride on the famous circular train. Feel like a local and take fantastic pictures as the locals go by their daily routine. Drive through downtown to explore the city centre and its fabulous mix of architecture and culture. The streets are filled with historical buildings, many of which have a faded colonial charm not seen elsewhere in Asia. Visit Mahabandoola Gardens and the famous Chaukhtatgyi Temple, home to a 70-meter long reclining Buddha whose feet are carved with traditional symbols, and observe locals praying and paying homage. Enjoy the scenic Kandawgyi Royal Lake and the stunning floating Karaweik Royal Barge.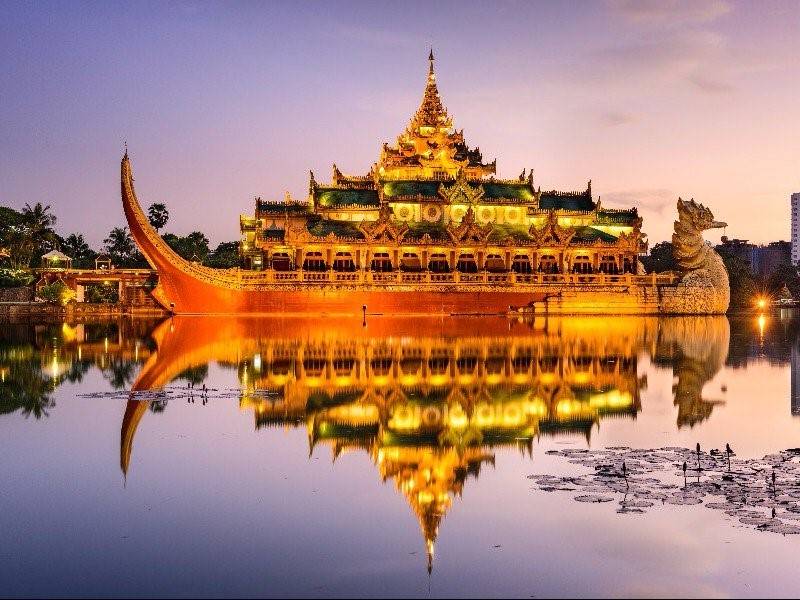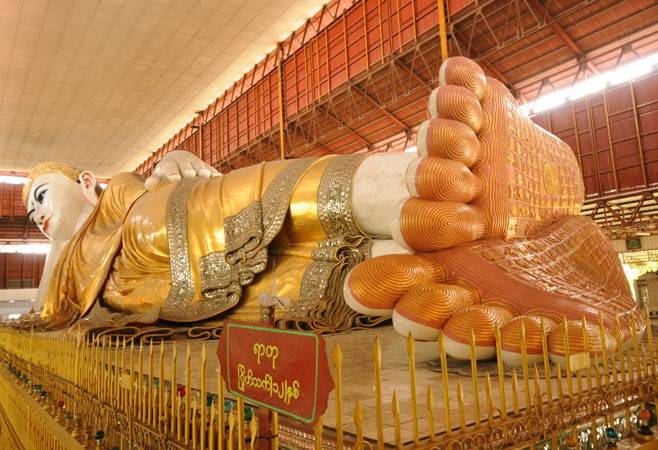 Then enjoy a visit to sprawling Bogyoke Market. At the market you will find a whole variety of interesting Burmese souvenirs, from lacquer ware to gems & jewelry – bargain at the stores to fully experience the Burmese market atmosphere! End the day by observing local pilgrims and monks offering devotions at the magnificent Shwedagon Pagoda. Transfer to the bus station for the overnight VIP Bus to Bagan.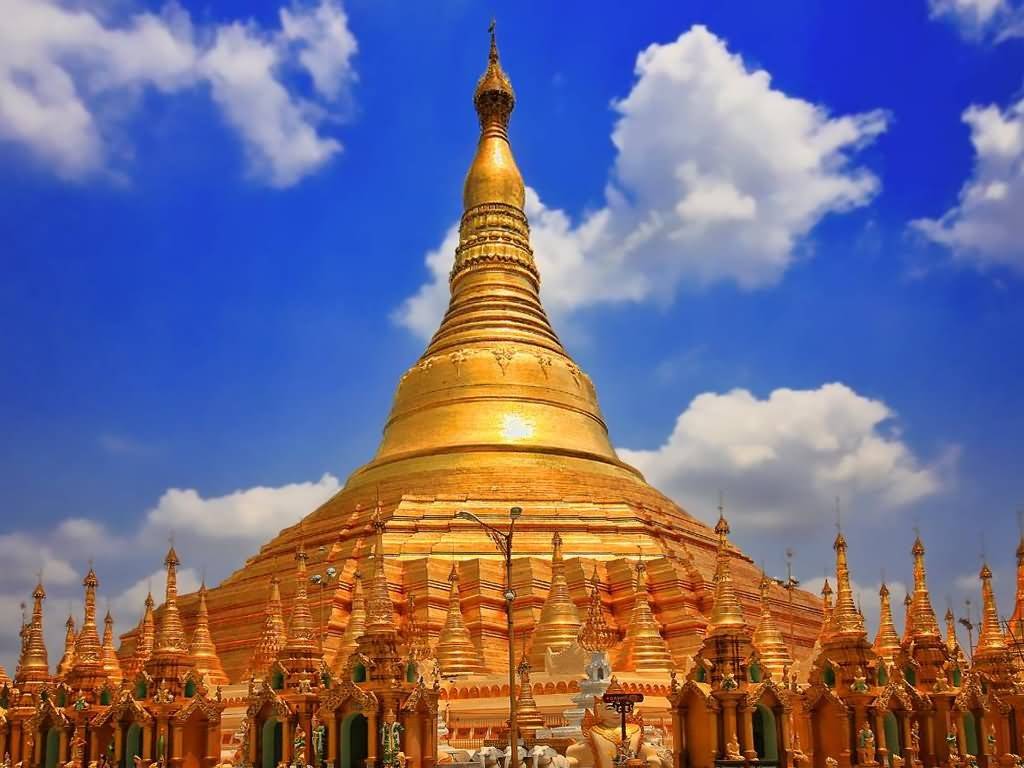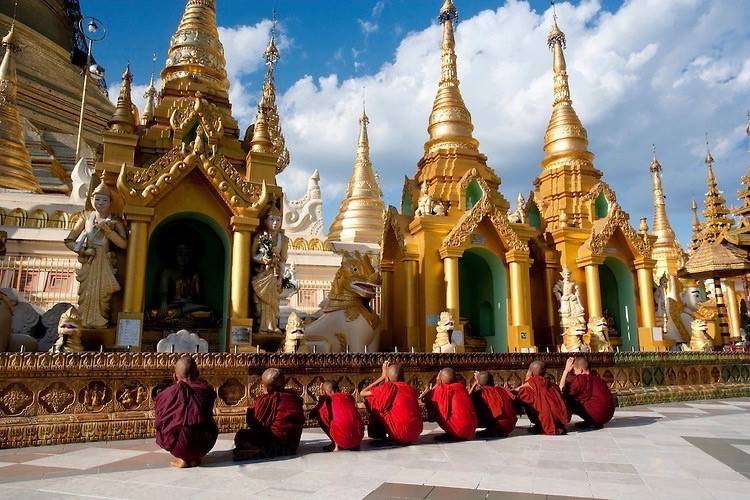 Arrive to Bagan at dawn and proceed to the magical sunrise from the top of one the highest temples in Bagan. Next, proceed with to visit a busy local market to gain an insight into the bustling local atmosphere in Bagan. Spend the day by exploring the architectural masterpieces of this ancient town and by visiting a diverse selection of the most important pagodas and temples and temples. Visit Shwezigon Pagoda which was built over a thousand years ago by King Anawrahta as a religious shrine. Admire the famous Ananda Temple, an architectural masterpiece and Bagan's most outstanding temple.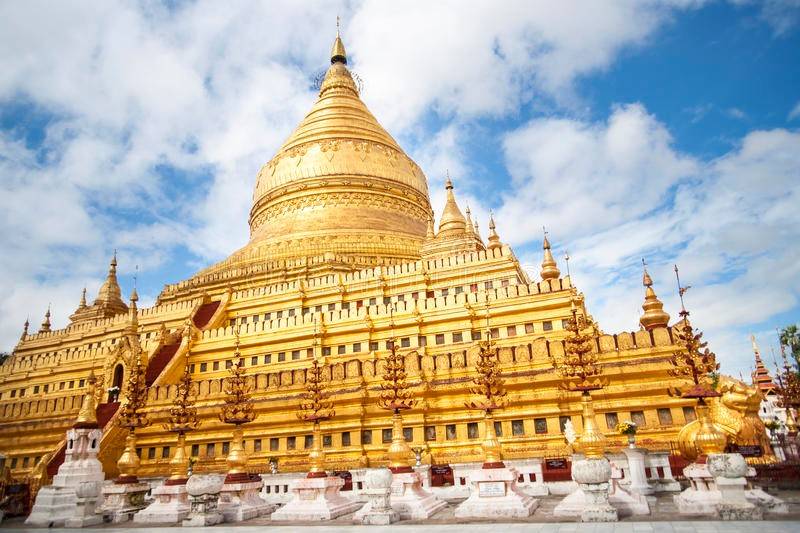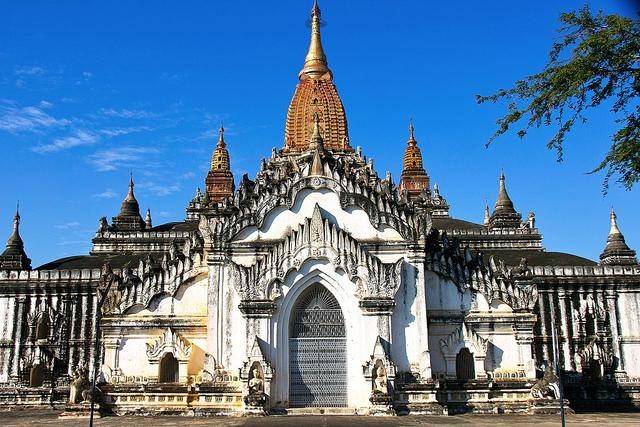 In the afternoon, visit Lacquerware workshop to get to learn more about the techniques of creating artistic lacquer items perfected and passed down through generations. Enjoy Manuha Temple and transfer to Damarazaka Okkaung Kyaing Pagoda for a marvelous sunset view. Enjoy a breathtaking sunset and a panoramic view from the top of the pagoda over hundrets of ancient temples and pagodas and the magnificent plains of Bagan. Overnight in Bagan.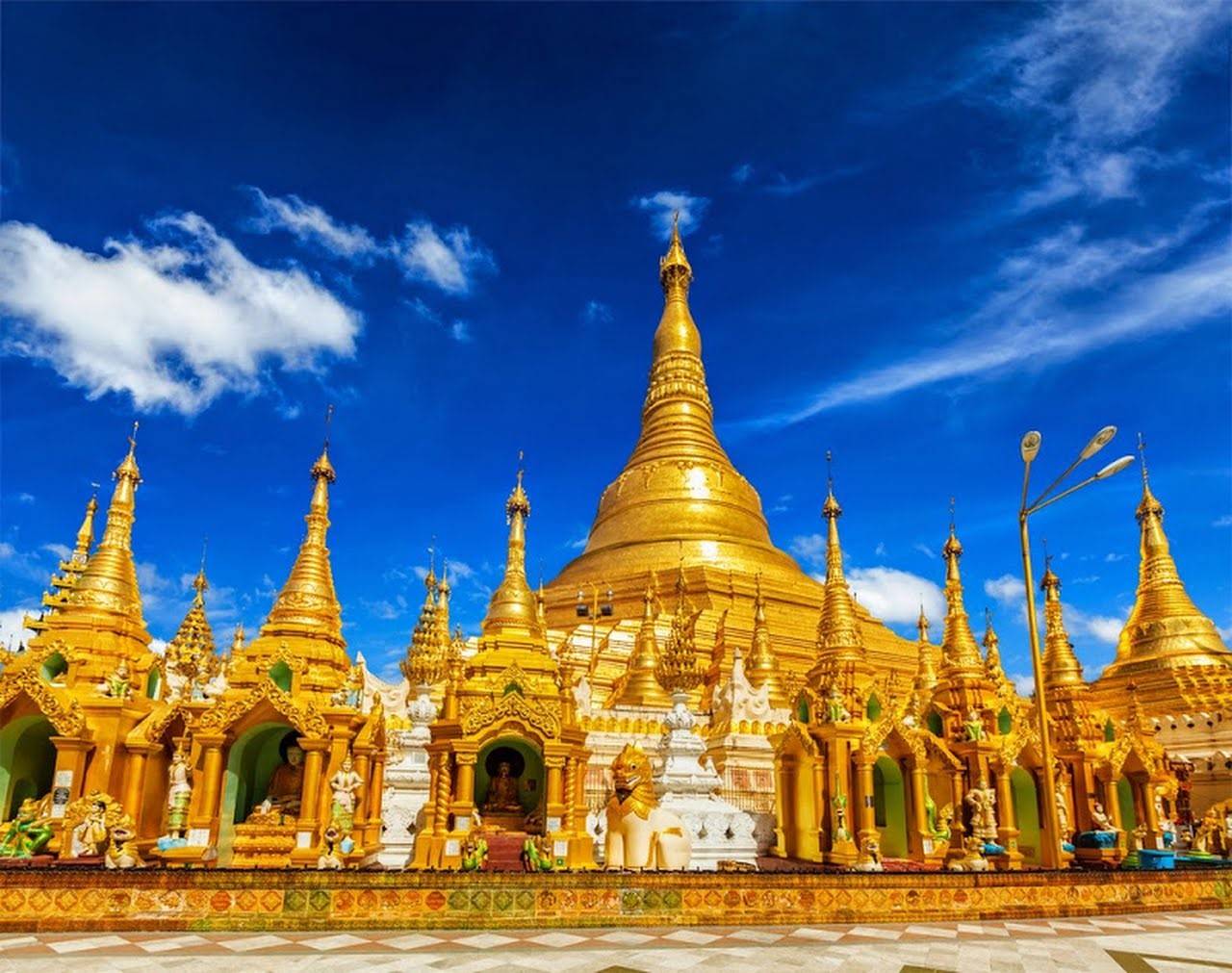 Damarazaka Okkaung Kyaing Pagoda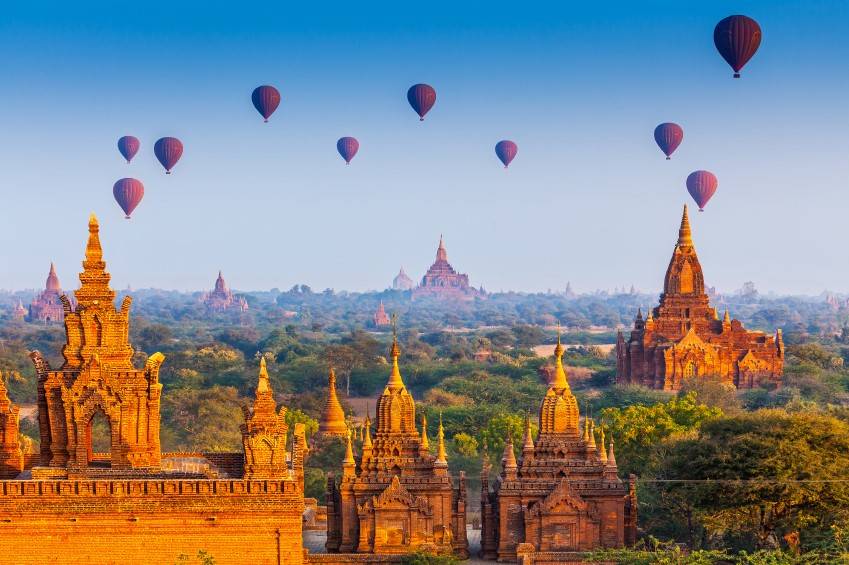 Optional activity (available from 1 October to 31 March): Drift over thousands of pagodas in the ancient city of Bagan for a truly unique sunrise hot air ballooning experience. The experience begins with a 5AM pick up from your hotel and transfer to a departure point. While sipping coffee/tea and having a croissant, observe how the crew inflates the giant balloons. Enjoy a magical 45-minute ride over one of the world's most highly acclaimed ballooning spots. Upon landing, you will be served with sparkling wine and fresh fruits before a transfer back to your hotel at 8.30AM for breakfast.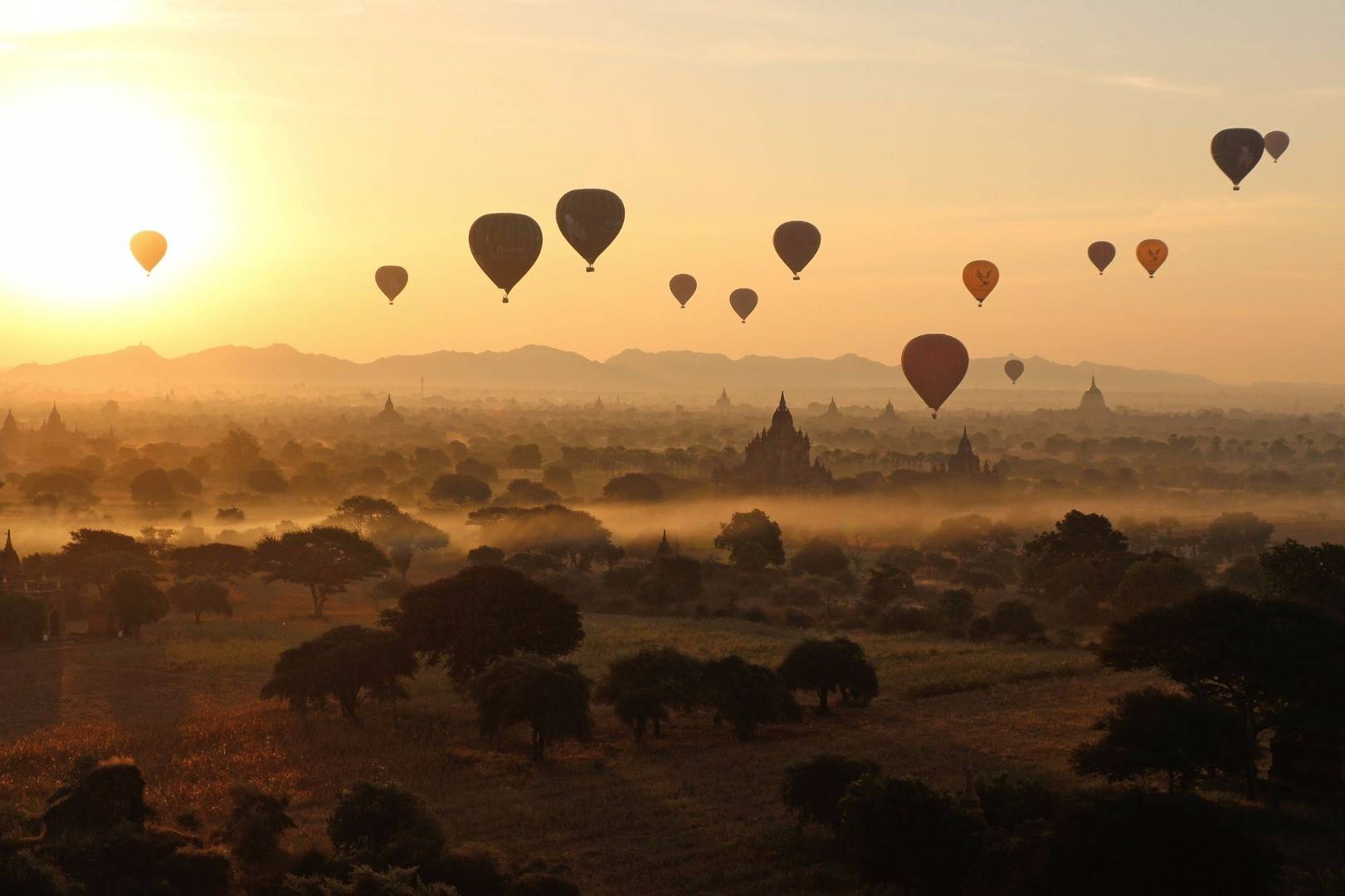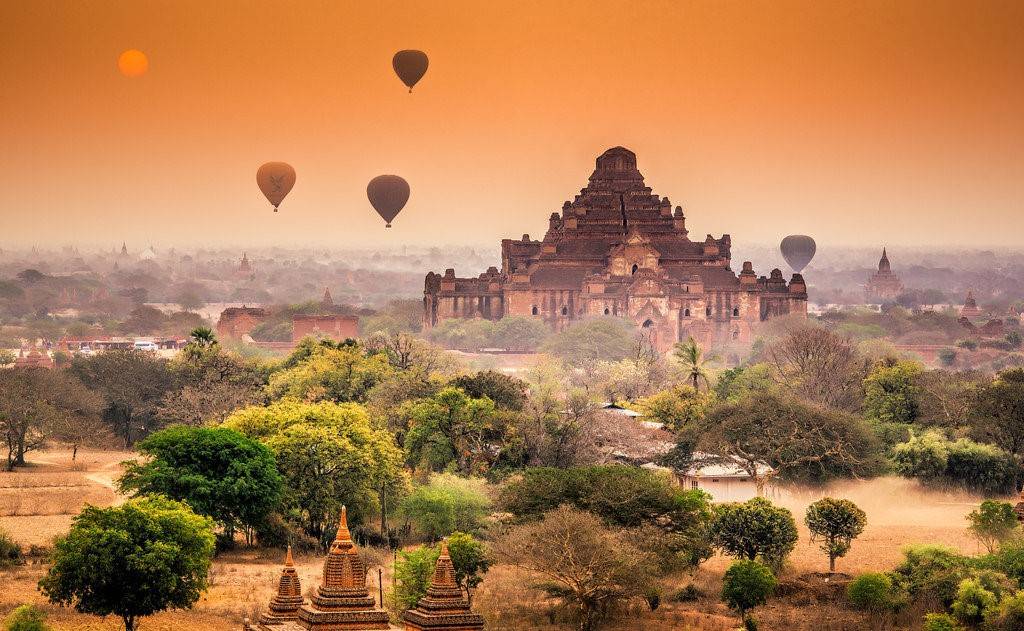 After breakfast, visit villages around Bagan to explore the real way of life for most Burmese people. Walk around villages and learn more about local customs and culture and observe the villagers in their daily routine. Proceed to Mount Popa, an extinct volcano rising over 1,500 meters high that has played a significant role in Myanmar culture, religion and history for over 700 years. Its shrine is dedicated to the worship of the 37 Nats, the Burmese ancient animist spirits. Learn about nats and nat worship as you climb the stairs of 777 steps to the top with your guide. The view over the surrounding plains from the top of the volcanic peak is impressive.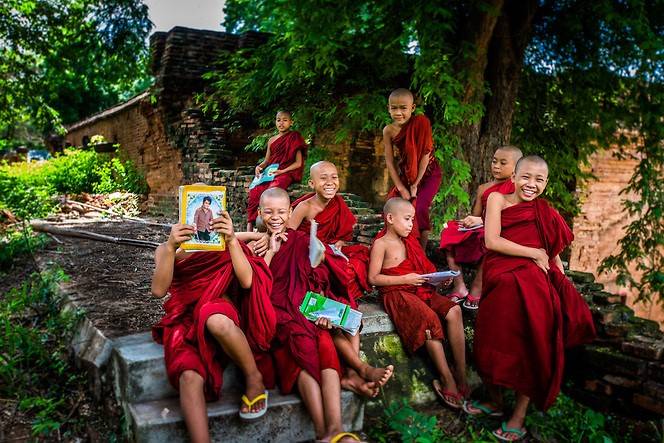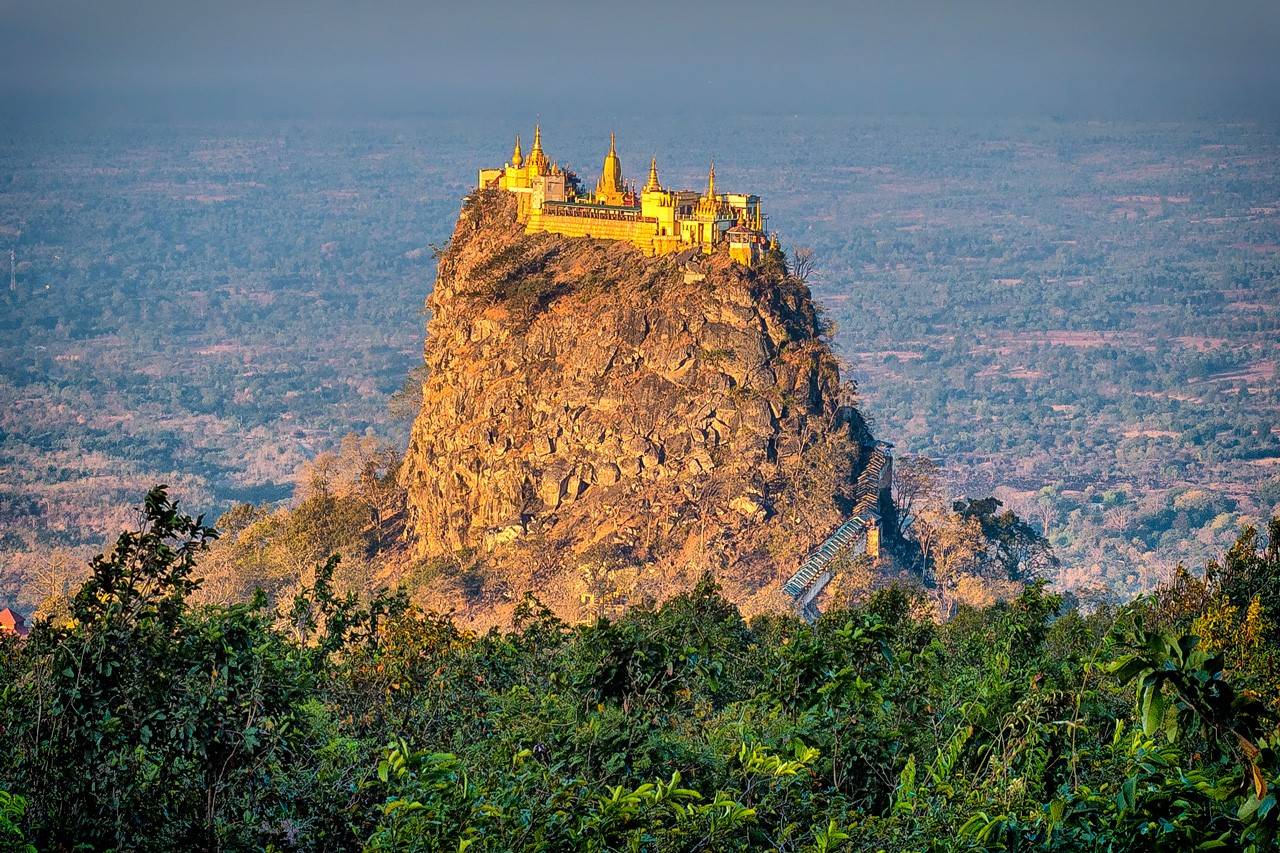 In the surrounding area you will see local farmers climbing palms and tapping off the toddy juice to make sugar. Return to Bagan after lunch and visit the famous Dhamayazika Pagodas and Dhammayangyi Pagodas. In the afternoon, take a horse cart ride among the ancient temples and pagodas and explore areas where cars are unable to enter. Wrap up the day with a traditional puppet show in one of the local restaurants. Transfer to the bus station for an overnight VIP Bus to Yangon.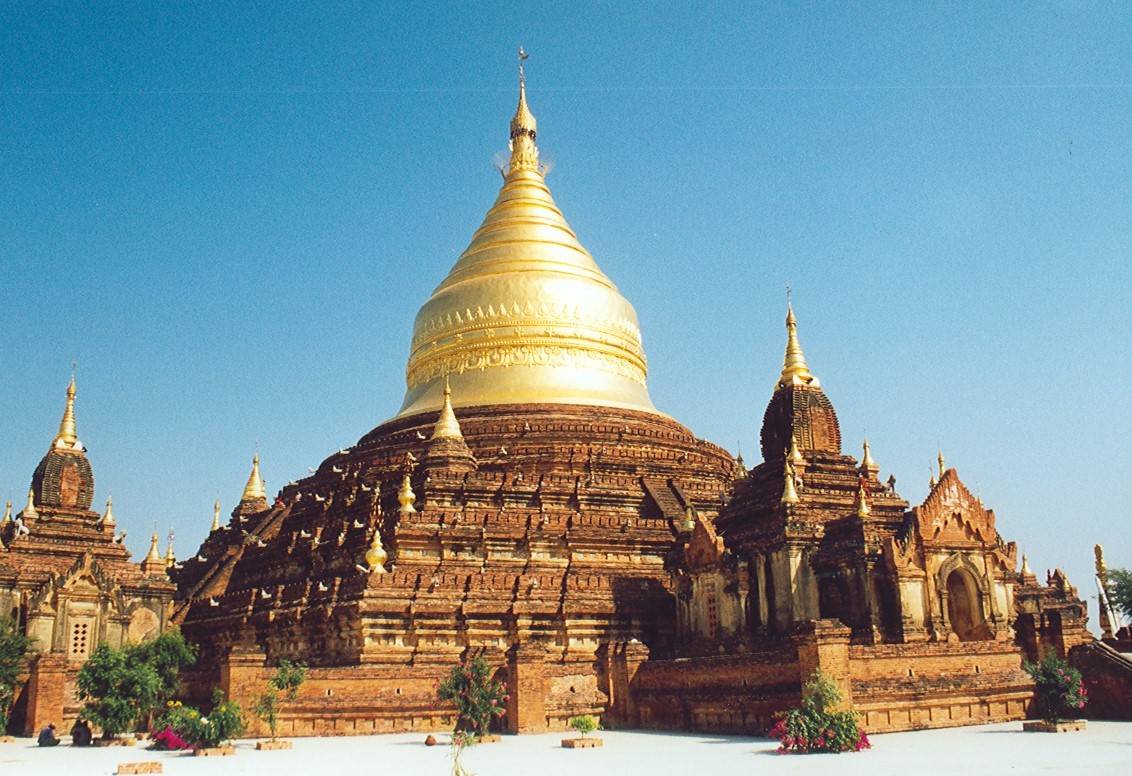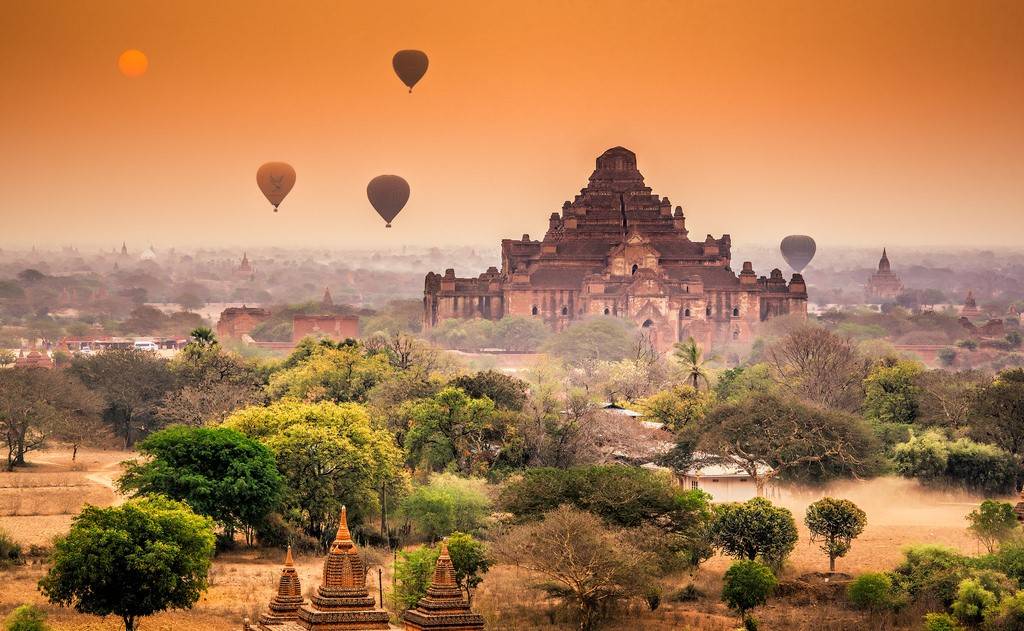 Arrive to Yangon in the morning. Meet your driver at the bus station and transfer to downtown Yangon, feel free to visit Yangon based on your preference. Then, transfer to Yangon airport and go back to your sweet home.
Myanmar has tropical monsoon climate and an avergae temperature of 27 ℃. A year could be divided into cool, dry and wet season. The best season for travel is cool season, which starts from October to Feburary next year. The sunlight is abundant and it is also the peak season for travel. The weather is getting hot and enters dry season starting from mid Feburary. It peaks at March to May, in which the average temperature could be above 30℃ or even 40℃. Then,wet season comes around June and heavy rain starts from July to August until mid of October.
China passport holders departing from Singapore could apply for visa at Myanmar embassy (e-appointment required) and fee is around S$45. China passport holders departing from China need to apply for visa at Myanmar embassy (e-application is possible). Singapore passport holders do not need visa.