2D1N Sky Mirror Trip, Malaysia
Regular price S$318.00 S$268.00 Sale
Sasaran, a unique tourist attraction that is only accessible to tourists twice a month, is dubbed as Malaysia's version of Salar de Uyuni.  
4 pax Promotion Code: SKY80 (Input this code when you check-out, cut off S$80 immediately)
Transportation:10 seats deluxe MPV (direct customs clearance) charter service with local driver
Accommodation: 1 night accommodation at homestay or hotel.
Meals: Bak Kut Teh, shark porridge, seafood dinner and 2nd-day breakfast
Attractions: fireflies trip, eagle viewing, Sky Mirror
2nd-day dinner
Expenses unmentioned
Visa to Malaysia (if needed)
Travel Insurance
4 pax Promotion Code: SKY80 (Input this code when you check-out, cut off S$80 immediately)
Our staff will contact you by email once your purchase is completed
Message us at the bottom right if you'd like to travel on a different date
For double occupancy, the traveler will share the hotel room with another guest
For single occupancy, the traveler will occupy one hotel room alone
Malaysia Hotel/Resort will charge foreign tourists for RM10/room/night as travel tax
The itinerary is subject to change due to weather or other reasons. In case of discrepancy, the actual schedule shall prevail. Comelah reserves the right of final interpretation.

Sky Mirror
Visit the mystery island which has mirror-like reflection of the sky and only emerge for several days every month.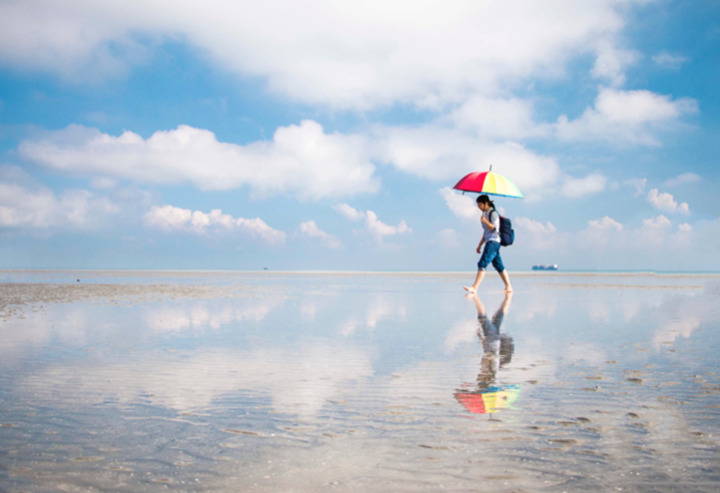 Paddy Field
See the best wide view of paddy field in Malaysia. Experience the peace and serene environment.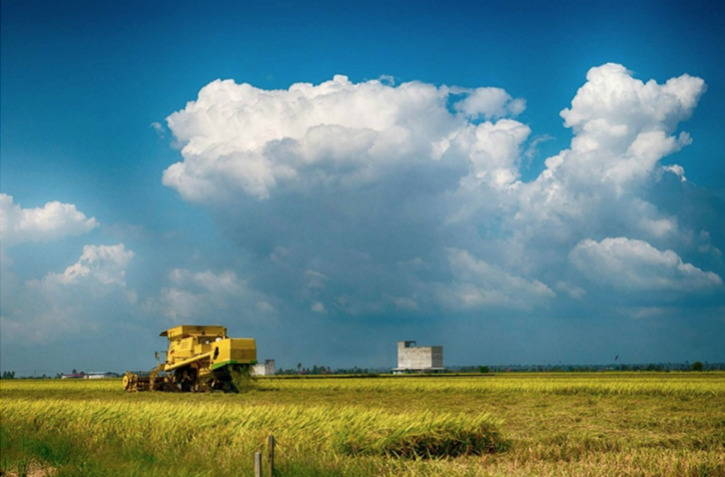 Eagles & Fireflies
Watch the spectacular Eagle hunting attack moment by boat and spot the famous fireflies during nights along Selangor River.

Small Group Tour with MPV
Provide you a comfy MPV. Enable greater access to your local guide for a more intimate, personalised experience within a small group.

Depart from private bus pickup point @ Jurong East MRT Exit B in the early morning.

Have breakfast at Johor Bahru.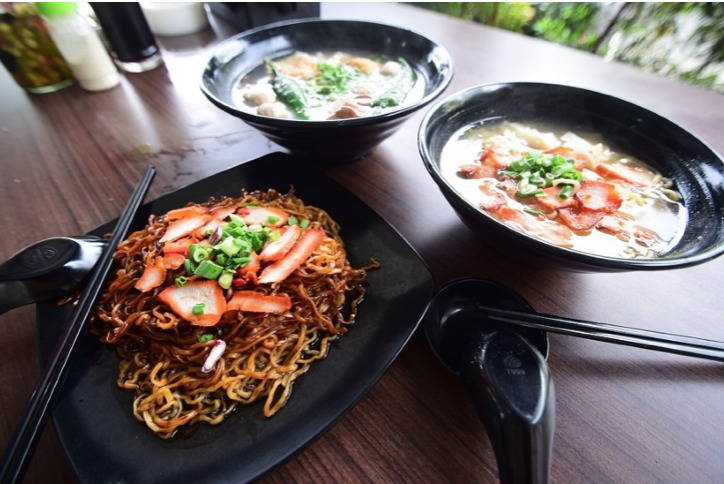 Arrive Sekinchan and have Zi Char for lunch. Enjoy the signature dishes, Sekinchan Teochew Shark Porridge or Fried Shark Meat.
Vist Paddy Field. You also can visit the Rice Field Factory (ticket self-expense, RM5/Pax with a small package of organic rice).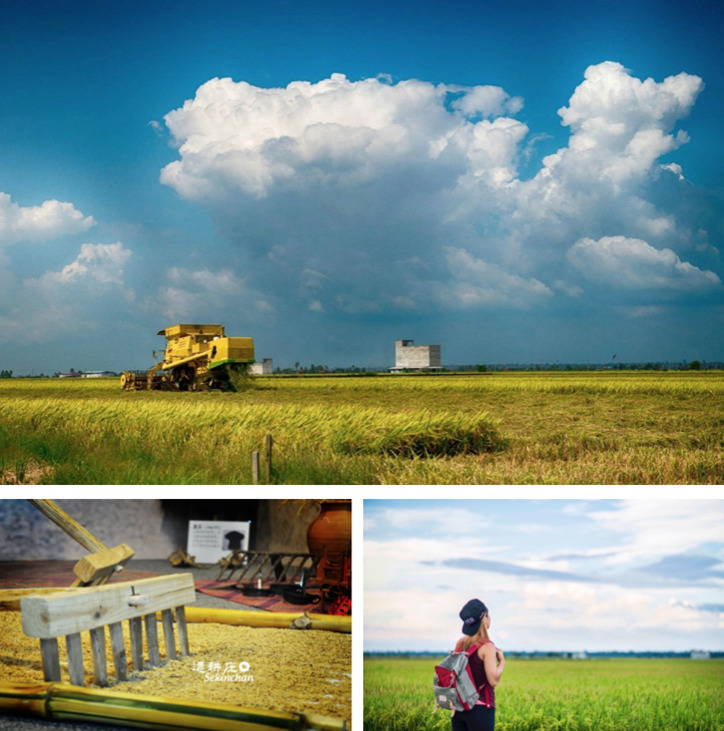 Visit the Wishing Tree, Redang Beach and the popular site - "No.16 Cafe". You can enjoy your own leisure time and have a tea break at "No.16 Cafe" (optional and self-expense).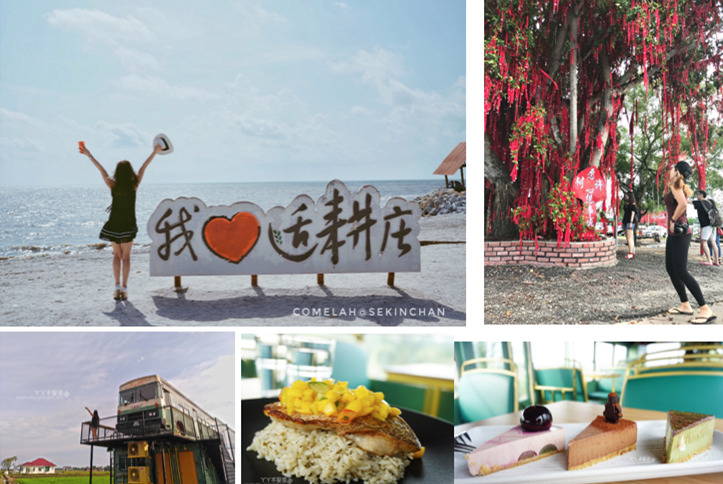 Sailing out to see the spectacular eagle hunting attack moment and enjoy the sunset view. After that, sail to magrove forest to watch fireflies.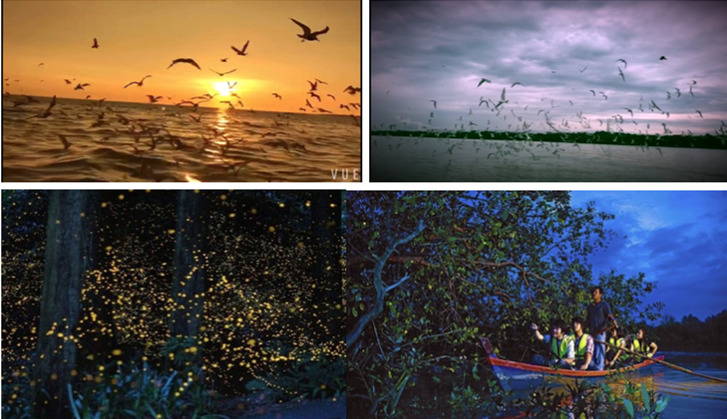 Enjoy your seafood Zi Char dinner.
After breakfast, transfer to Ferry Terminal and sail to Sky Mirror. Free at your own leisure after arrival (departure time depends on different travel date).

Enjoy your lunch, the signature dishes, Bak Kut Teh.

Hotel check-out and depart to Singapore.
The itinerary is subject to change due to weather or other reasons. In case of discrepancy, the actual schedule shall prevail. comelah reserves the right of final interpretation.
Passport: with at least 6 months validity.
Possess a NRIC or any valid pass.
Attire: Recommended to wear lightweight clothing and to bring along a jacket. Swimwear will be unnecessary and dressing vibrantly would be great for photo-taking at sky mirror.
Miscellaneous: A sunscreen is essential for outdoor activities and bring any personal medications.
a. Currency, SGD 1 ≈ MYR 2.95. Exchanging MYR 60-150 for local expense is recommended
b. Wifi is available in the Hotel but not in the MPV, you can activate the International Roaming Service before travelling
c. Visa-free for Singapore citizens. For other nationalities, please apply for the visa to Malaysia by yourself
d. Suitcase is not recommended due to limited space in MPV
The Sky Mirror is located at the Sasaran beach, Kuala Selangor in Malaysia, and is similar to the famous Salar de Uyuni in Bolivia. It is an elusive natural wonder that can only be seen twice a month, making it an exceptional experience for any tourist. The shallow waters of the mysterious island reflect the sky, creating a magical "mirror-like" effect that will leave anyone astounded. At the Sky Mirror, you can capture stunning pictures while being surrounded by a multitude of marine life scattered along the shore.
Going to the Sky Mirror is a brilliant opportunity for you to spend time with your family and friends on a beautiful sandbar that reflects the clear blue Malaysian skies in all its wonder. While the Salar de Uyuni salt flats in Bolivia is a world-renowned attraction, it is often too inaccessible for those living in Asia. As an alternative, the Sky Mirror in Malaysia is the best choice for anyone that wants the same effect without having to travel a long distance.
With a tour package, you will not have to worry about making plans, as our excellent travel specialists have designed a comprehensive itinerary to ensure that you can have a great experience at the Sky Mirror. From transportation to accommodation and activities, our tour packages handle all the essential details for you, giving you more time to enjoy your short holiday without worries. At the Sky Mirror, you will be able to catch a glimpse of marine life across the shore, including baby clams that sparkle like diamonds during the day. Other marine animals that can be found include colourful shells, snail and even crabs, adding to the uniqueness of your pictures.
As the Sky Mirror can only be seen twice a month, visitors should ensure that they visit the location at the correct time. The remarkable phenomena can only be observed during the 1st and 15th of a lunar month, although visitors can also head there four days before and after those days when the sea levels are low. Unsurprisingly, the Sasaran beach is packed with tourists during these times, with everyone looking for an opportunity to capture spectacular pictures. To ensure that your photos reflect the full vibrancy of the phenomena, it is advised that you wear bright outfits on your trip to the Sky Mirror. Colourful props will also help to elevate your photos and make them look even more dynamic.
Those interested in going to the Sky Mirror, Malaysia's very own Salar de Uyuni, should contact us today. Our tour packages are an excellent option for those that wish to take a short and enjoyable trip overseas.