5D4N/4D3N/3D2N Bali Island popular trip,Indonesia
Regular price S$279.00 Sale
Spend your holiday in Bali island, the classic route covers both northern part and southern part of the island, bring you the best experience you ever have.
Transportation: Private Air-conditioned Car
Accommodation :2/3/4-nights stay at Ubud hotel/hostel with breakfast
Attraction: Entrance Tickets / Admission fees, snorkeling gear, parking fees
English speaking tour guide
Flight ticket
Lunch and dinner
Travel insurance
Personal Expenses
Our staff will contact you by email once your purchase is completed
Message us at the bottom right if you'd like to travel on a different date
The itinerary is subject to change due to weather or other reasons. In case of discrepancy, the actual schedule shall prevail. Comelah reserves the right of final interpretation.
Southern part  (Dream Beach,Tanah Lot,Uluwatu Temple, Jimbaran Beach)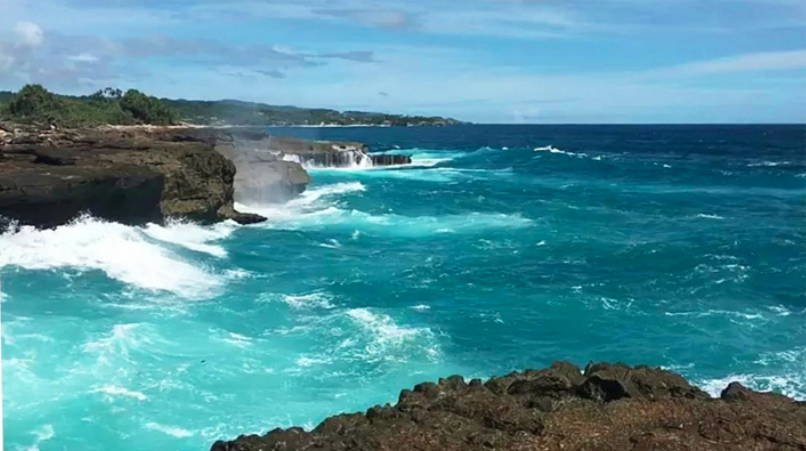 Dream Beach  - Dream Beach is a secluded 115-metre stretch of white sand on the southwestern coast of Lembongan Island . The beach is one among Lembongan's collection of beautiful and quiet beaches, with a landscape that's mostly comprised of low-lying limestone cliffs and dramatic rock formations.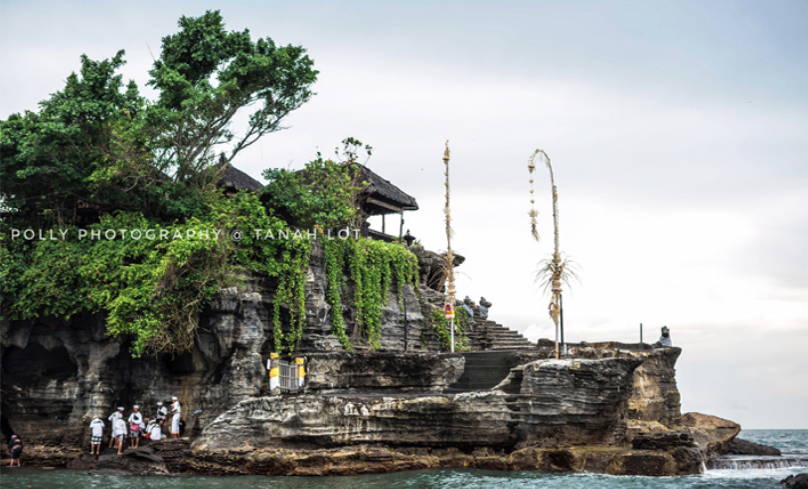 Tanah Lot  - Tanah Lot Temple is one of Bali's most important landmarks, famed for its unique offshore setting and sunset backdrops.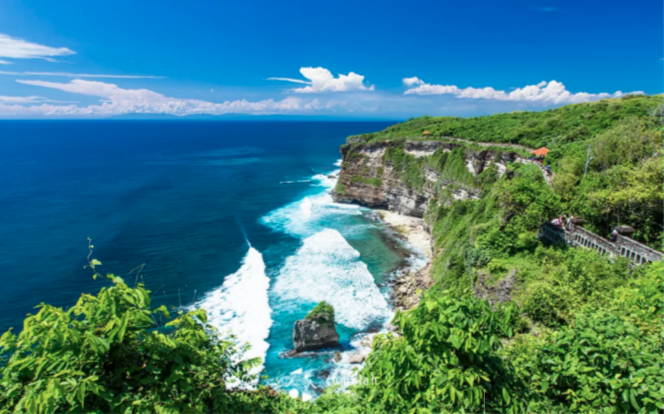 Uluwatu Temple  - Take in Bali's best sunset spot at Uluwatu Temple, a Balinese temple to the sea gods, with a commanding view of the ocean high on a cliff. The temple is part of a series of temples built to protect the island from evil spirits and is the permanent home to a family of friendly monkeys.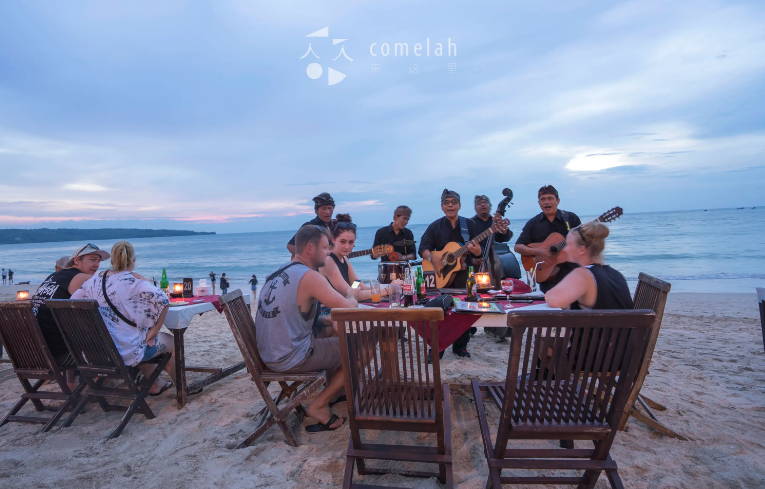 Jimbaran beach - Jimbaran beach and the famous Jimbaran Bay are on Bali's southwestern coast. The beach is part of the narrow isthmus connecting the Bali mainland and the Bukit Peninsula. The tranquility and peace you can find here can be a perfect antidote to a stressful world.
Northern part  (Tegallalang Rice Terrace,Pura Tirta Empul,Kintamani,Tukad Cepung Waterfall)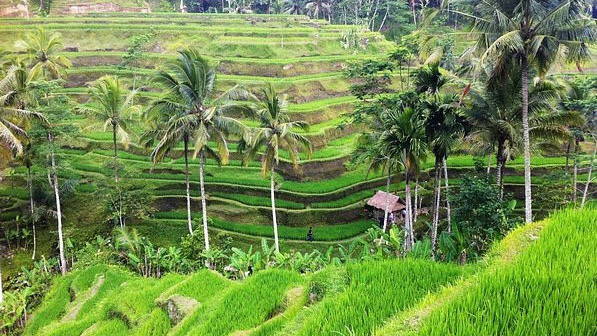 Tegallalang Rice Terrace  - Tegallalang Rice Terraces in Ubud is famous for its beautiful scenes of rice paddies involving the subak. The Tegallalang rice terraces alone offers a scenic outlook that spreads down before you and away to the rice paddies on the slopes across the valley. The high roadside location is cool and breezy and it is a well-known spot for tourists to stop and take photos.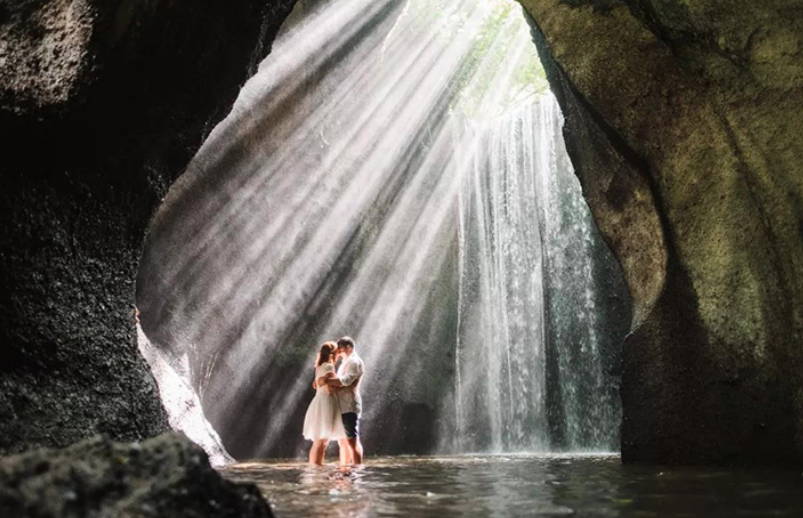 Tukad Cepung Waterfall  - Tukad Cepung Waterfall has mesmerized everyone who have managed to spot it. Well-guarded by the cliffs, this waterfall is difficult to locate for the first time visitor. A few hundred stairs down the cliff is worth the effort once you arrive at the destination. The circular cliffs give you the feeling of being in a cave, while the open sky right from where the waterfall emerges, gives you the most enchanting view. The sunlight falls on the glistering waterfall creating a rainbow, which feels as though it is projected right up to you.
Eastern part(Mt.agung,Pura Lempuyang)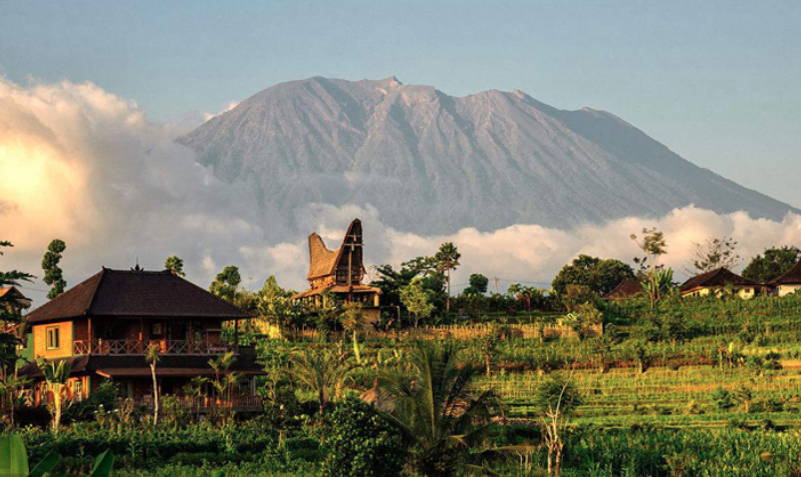 Mt.agung  - Mount Agung or Gunung Agung is a volcano in Bali, Indonesia, southeast of Mt Batur volcano, also in Bali. Gunung Agung stratovolcano is the highest point on Bali. It dominates the surrounding area, influencing the climate, especially rainfall patterns. From a distance, the mountain appears to be perfectly conical. From the peak of the mountain, it is possible to see the peak of Mt Rinjani on the nearby island of Lombok.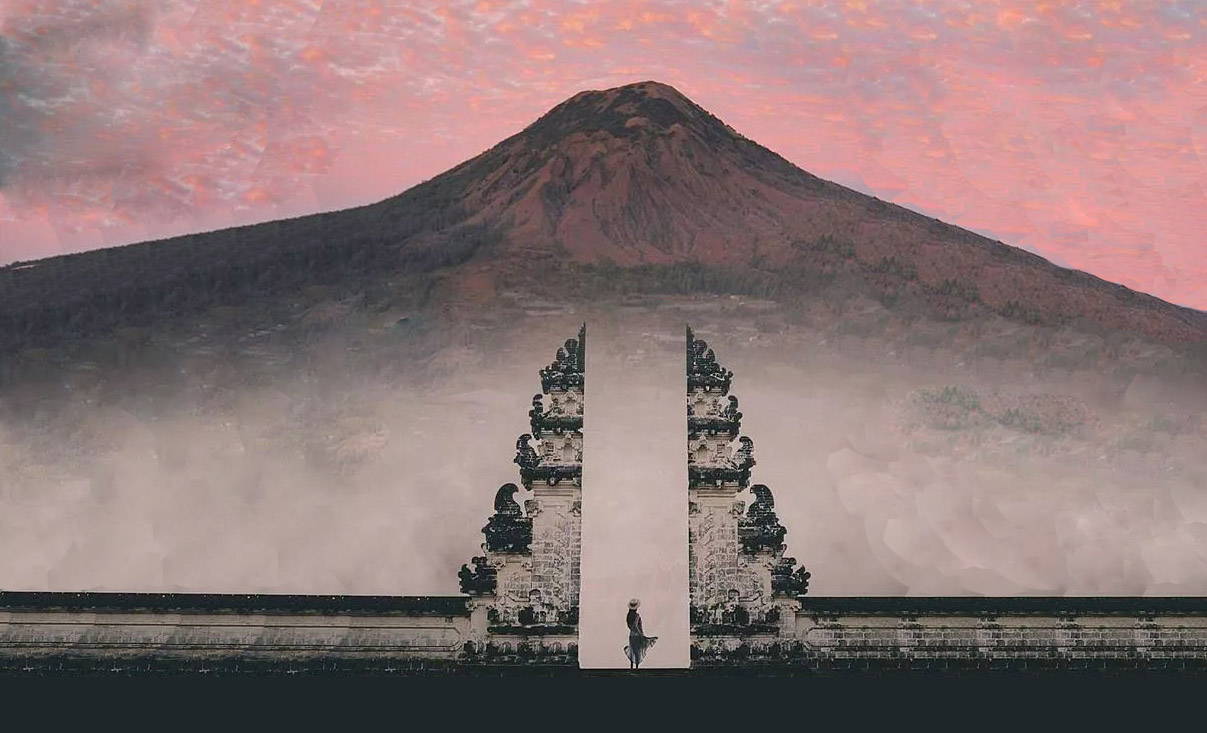 Pura Lempuyang  - Pura Lempuyang Temple is a Balinese Hindu temple located in the slope of Mount Lempuyang, 600 metres above sea level.Known on the island as one of the most highly regarded temples in Bali, The Bali gateway to heaven is quite far from a lot of other typical holiday destinations in Bali. Although that doesn't stop people flocking out East to witness the view amongst the clouds and capture some beautiful photos.
Ubud part  (Ubud Palace,Ubud Market,Bali Swing)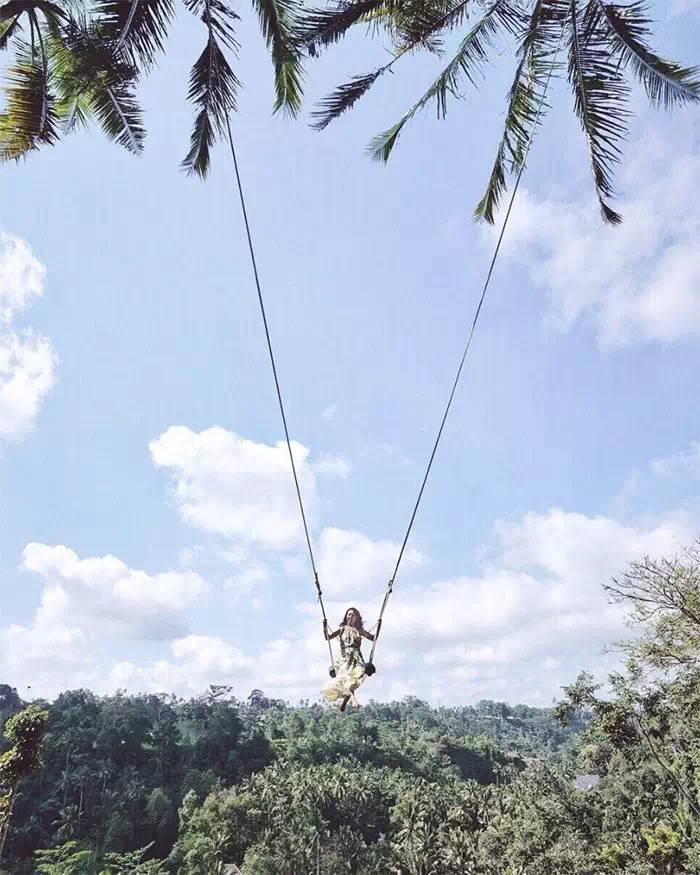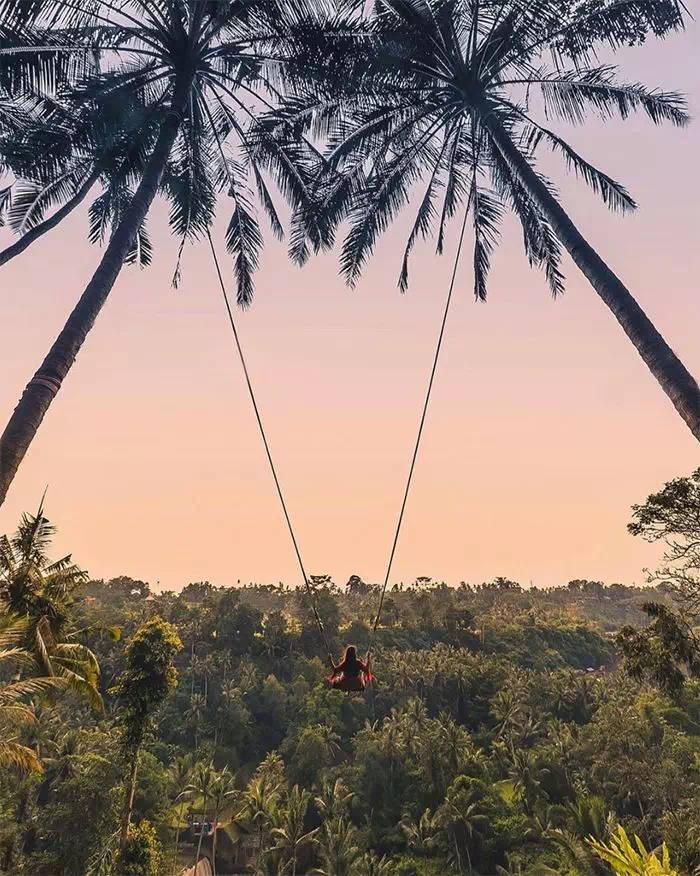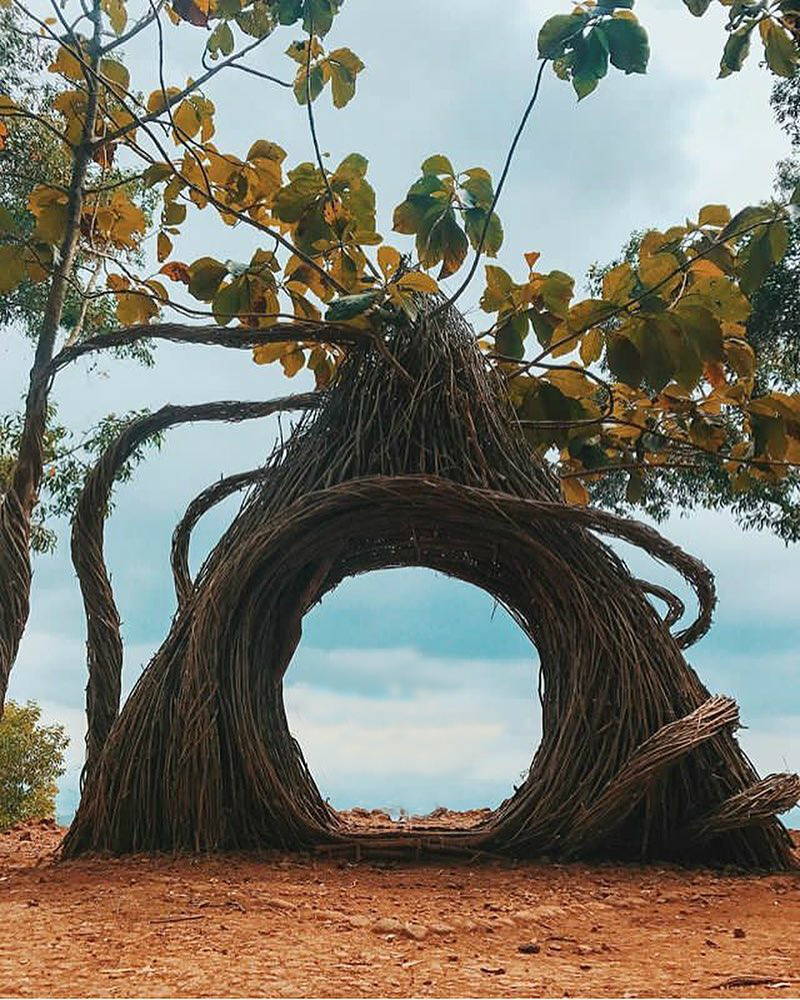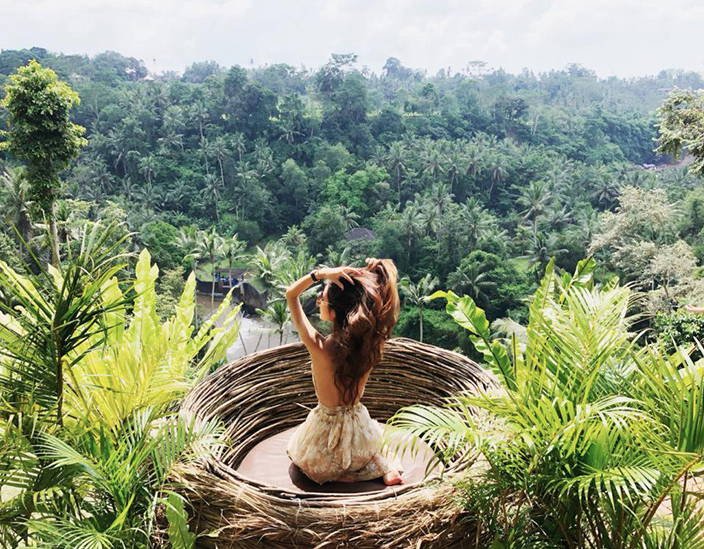 Bali Swing  - a newly opened giant playground in Ubud that boasts giant swings, will awaken your inner child. These swings aren't your usual playground ones - they're huge, and many are tied to sturdy palm trees. Thanks to Bali Swing's location on the face of a hill, you'll be getting spectacular views of the forest and coursing river opposite as you swing.
While the main stars are obviously the swings, which ascend from 10m to 78m above ground, there are also giant "nests" modelled after bird nests that you can sit and admire the view in.
Outer Islands  (Nusa Penida,Lembongan)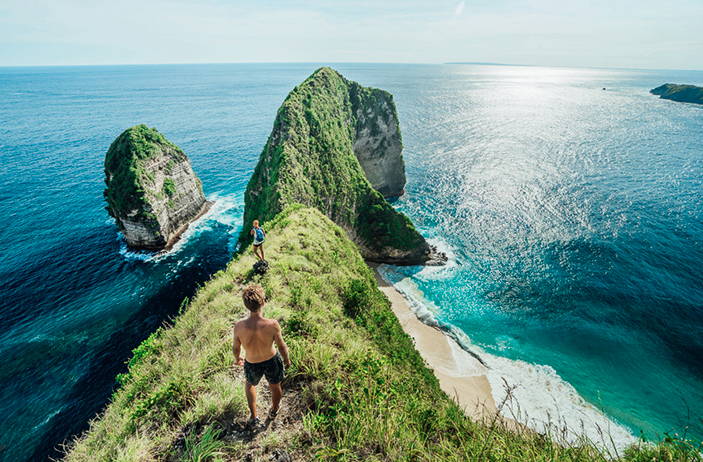 Kelingking beach  - Kelingking Beach is a hidden beach in the village of Bunga Mekar, on the southwestern coast of Nusa Penida island. You can enjoy one of the most breath-taking views over the hills and small strip of white sand from atop a hill of the same name. The sight features a limestone headland covered in green, against the deep blue waters of the open Indian Ocean.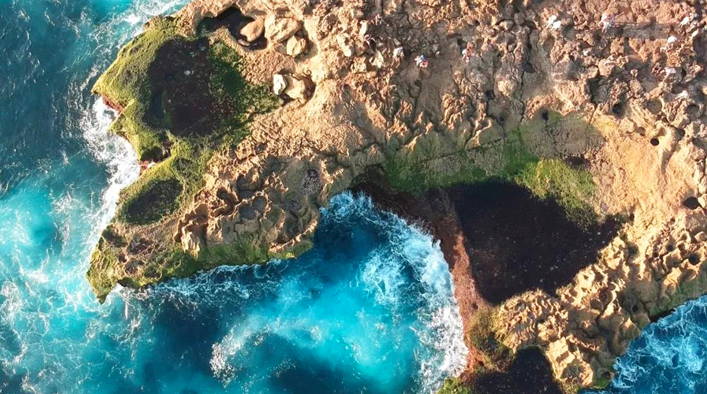 Devil's Tear  - Devil's Tears is a rocky outcrop on the south western part of the coast where you can see huge waves splashing up against the rocks and a giant blowhole that shoots water skyward. One of the most attractive features of the splash caused by the wave is the little rainbow trail which is often common in the evenings as the sunset is approaching.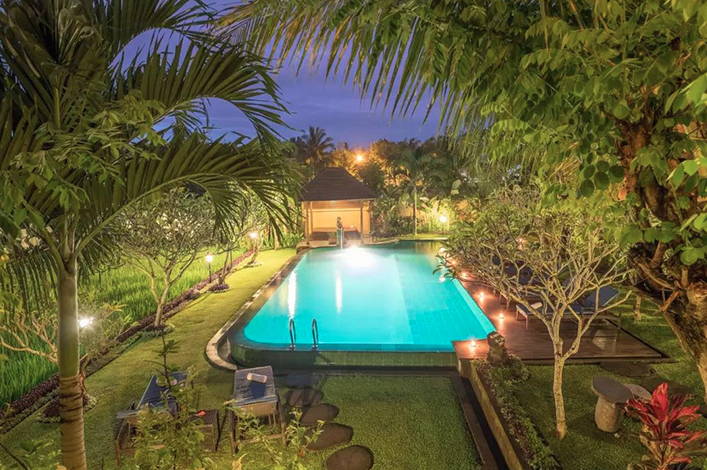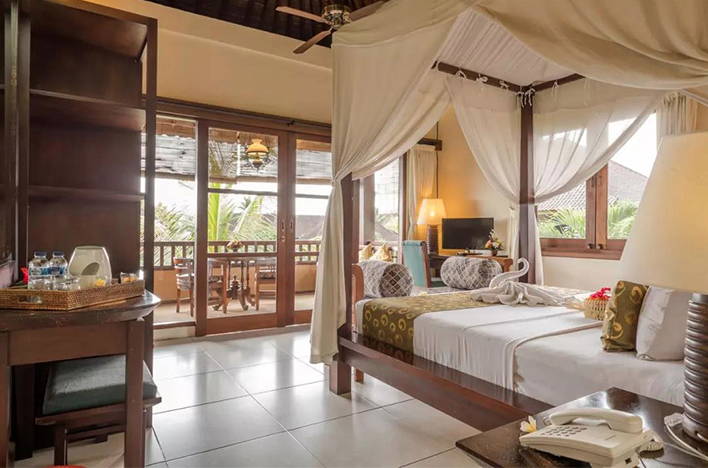 Choose your own travel plan
Day-01
Day-02
Day-03
Day-04
Day-05

Eastern part

or

Northern part

Eastern part

or

Northern part
Passport: Six Month Validity Passport
Air-ticket: Hardcopy of your round-trip air-ticket
Outfits: Beside summer wear, bring with your windbreaker, down jacket, beanie, scarf
Sunscreen: sunscreen is essential for hiking due to high UV risk
First-aid kits: Antidiarrheal medication, band aids, Q-tips, Antibiotic cream etc.
a. Currency, 1 SGD ≈10000 IDR.
b. Recommend exchange IDR (SGD 60-100) for local expense
c. Meal Plans: SGD 5-10/pax for local restaurant in Indonesia
d. Round trip horse rides SGD 15/pax (optional)
e. Gift & Souvenir, SGD 20-40
f. SIM card, Telkomsel simPATI Indonesia (recommended)
The itinerary is subject to change due to weather or other reasons. In case of discrepancy, the actual schedule shall prevail. Comelah reserves the right of final interpretation.